Freddie Gray case: Murder trial begins for officer driving van during alleged 'rough ride'
Officer Caesar Goodson Jr received the most serious charge of the six officers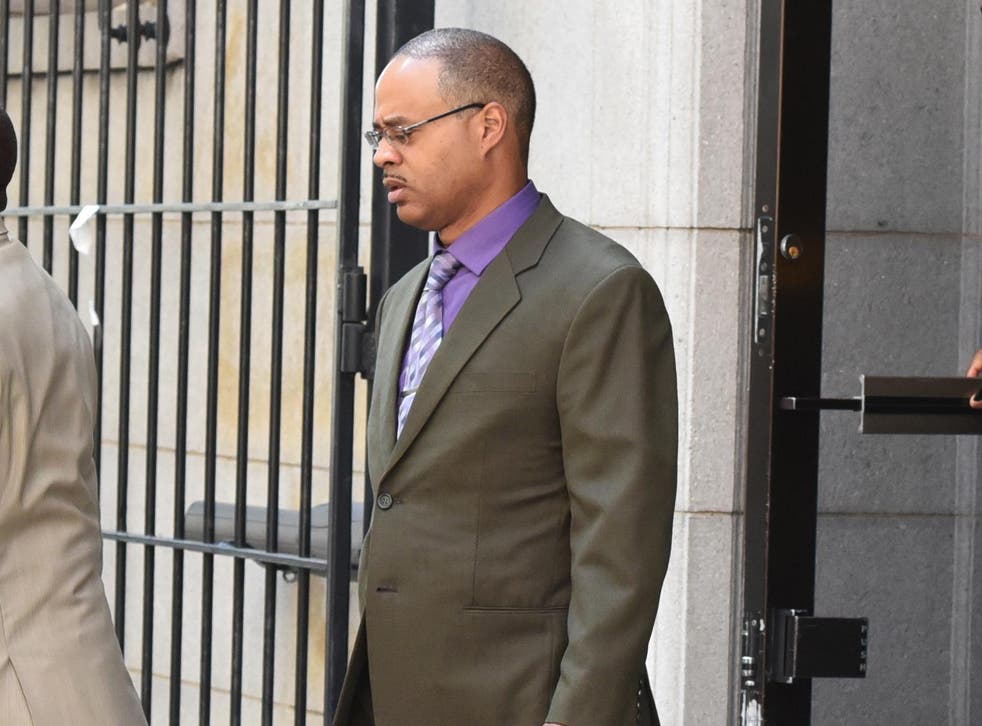 Prosecutors launched their opening arguments in the third trial against a Baltimore Police officer in the case of Freddie Gray's death.
Officer Caesar Goodson, Jr, the driver of the van that held Mr Gray, was charged with murder - the most serious charge of the six indicted officers. Prosecutors accused Goodson of giving a so-called "rough ride", wherein he allegedly ran stop signs and drove erratically as a form of punishment of shackled detainees held in the back of the police van.
Mr Gray received catastrophic spinal damage while in police custody, and died a week after sustaining the injuries. He was reportedly placed into the van shackled at the hands and feet, yet his seat restraint remained unbuckled.
Goodson pleaded not guilty of second-degree depraved heart murder, as well as three counts of manslaughter.
Police Officer Stands Trial for Second-Degree Murder of Freddie Gray
Defense attorney Andrew Graham told the court that prosecutors could not prove that Goodson committed murder, and that Mr Gray's death was an accident, according to the Baltimore Sun.
"An accident can be just an accident, and the cause can be the person himself," Mr Graham said in his opening argument. "Freddie Gray's death was a tragedy, but asking to convict a good officer to satisfy a desire to have someone to blame will just make a tragic situation worse."
If convicted of murder, Goodson faces up to 30 years in prison. He would also be the first of the tried officers to receive a conviction.
Last month, US Circuit Judge Barry Williams acquitted Officer Edward Nero, who helped load Mr Gray into the van.
Prior to Nero, the trial of Officer William Porter resulted in a hung jury. Porter is expected to have a retrial in the fall. He is also expected to appear as a witness in the Goodson trial.
Register for free to continue reading
Registration is a free and easy way to support our truly independent journalism
By registering, you will also enjoy limited access to Premium articles, exclusive newsletters, commenting, and virtual events with our leading journalists
Already have an account? sign in
Register for free to continue reading
Registration is a free and easy way to support our truly independent journalism
By registering, you will also enjoy limited access to Premium articles, exclusive newsletters, commenting, and virtual events with our leading journalists
Already have an account? sign in
Join our new commenting forum
Join thought-provoking conversations, follow other Independent readers and see their replies