Tiny French bulldog manages to chase two bears out of her garden
The dog was rewarded with a bath and extra treats after scaring off the bears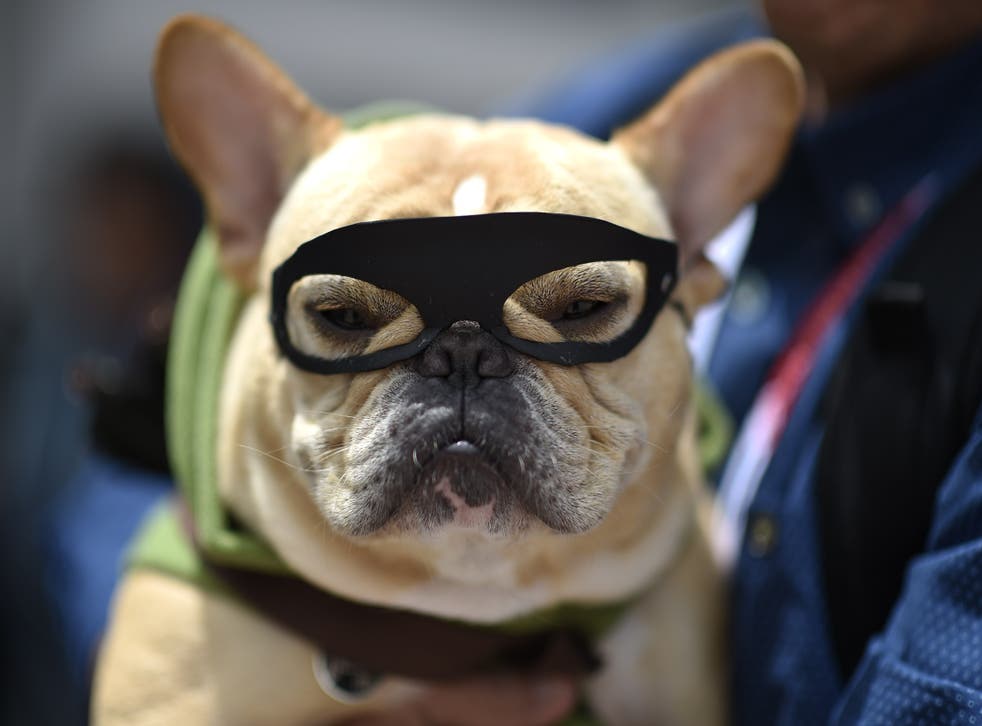 A french bulldog named Jewels received extra treats from her owner after she managed to chase off two 7-stone bears that had sneaked their way into her garden.
The whole episode was caught on a CCTV camera, that Jewel's owner, David Hernandez, had set up to keep an eye on the bears that had been damaging his property.
MUST WATCH: Two 100-pound bears stroll up to a house in California only to instantly regret their decision when they come face-to-face with all 20 pounds of a feisty French Bulldog.

Posted by WSBT-TV on Sunday, 4 October 2015

When two managed to make it into his garden in broad daylight, Jewels responded - running at the bears, which were five times her size, without hesitation, and barking at them until they fled.
Hernandez, who lives in Monrovia, California, told local news channel WSBT-TV: "It blew me away, I couldn't believe that she turned into a wolverine."
As well as all the treats she could eat, Jewels was rewarded with a bath for her valiant actions.
Register for free to continue reading
Registration is a free and easy way to support our truly independent journalism
By registering, you will also enjoy limited access to Premium articles, exclusive newsletters, commenting, and virtual events with our leading journalists
Already have an account? sign in
Register for free to continue reading
Registration is a free and easy way to support our truly independent journalism
By registering, you will also enjoy limited access to Premium articles, exclusive newsletters, commenting, and virtual events with our leading journalists
Already have an account? sign in
Join our new commenting forum
Join thought-provoking conversations, follow other Independent readers and see their replies