French Holocaust historian Henry Rousso says US 'no longer quite the US' after being held for 10 hours at immigration
Academic says his experience was 'nothing compared to some of the people I saw who couldn't be defended as I was'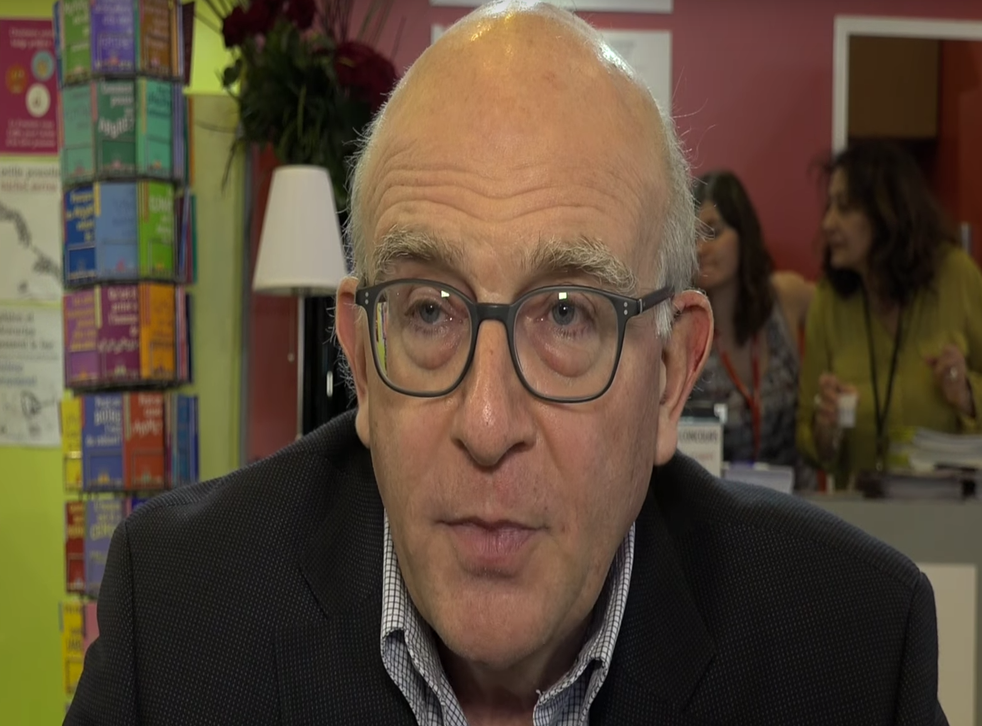 A leading French historian was detained for 10 hours by US immigration officials and threatened with deportation after he arrived in Texas for a conference, it has been claimed.
Henry Rousso, a pre-eminent scholar on the Holocaust, said he was held by border agents in Houston after authorities began to question his visa.
The 62-year-old, who has taught at the prestigious Sorbonne in Paris and Columbia University in New York, said officials told him he had been selected for a "random check", which the Egyptian-born academic claims was not some "mere coincidence".
When the immigration officer discovered he would be receiving a fee for his keynote address at Texas A&M University, he ordered him to be deported, claiming he should have a working visa rather than a tourist visa.
"I told him I don't need one, that the university took care of the formalities, as always, and especially, that I have been doing this for more than 30 years without any problem," Mr Rousso explained in an article for the Huffington Post.
The officer's attitude then became even more "suspicious", according to Mr Rousso, after it was discovered he recently held a J1 visa while acting as visiting professor at Columbia University between September 2016 and January 2017.
The academic claimed he was then subjected to "extensive questioning", fingerprinting and a body search, before being told he would be deported on the next plane to Paris.
Texas A&M Professor Richard Golsan told The Eagle: "When he called me with this news, he was waiting for customs officials to send him back to Paris as an illegal alien on the first flight out."
May refuses to condemn Muslim ban
Mr Golsan immediately contacted university officials to enlist the help of law professor and director of the Immigrant Rights Clinic, Fatma Marouf, who led the team that succeeded in securing Mr Rousso's eventual release.
"In the past, I had not seen anything like that happening," Ms Marouf said.
"It seems like there's much more rigidity and rigour in enforcing these immigration requirements and the technicalities of every visa."
Immigration lawyer Jason Mills called Mr Rousso's detention "alarming".
"It would be in no means difficult to look up who he is. His reasons for being here were nothing but beneficial to the United States. He is a man of experience and age," Mr Mills told the New York Times.
"There is plenty of history there on him. I don't understand why he would have been in for the several hours that he was. It is a little alarming."
In France, his treatment was met with anger. Presidential candidate Emmanuel Macron condemned his detention, saying there was "no excuse" for the actions of the immigration officials.
Mr Rousso credited a team of lawyers, university officials and immigration experts with securing his release, saying: "Without them, I would have been led handcuffed, chained, and shackled to board for Paris."
He said he was unsure of the reasons behind his detention or the "zeal" of the officer who arrested him.
However he said his situation was "nothing compared to some of the people I saw who couldn't be defended as I was".
"That is the situation today. It is now necessary to deal with the utmost arbitrariness and incompetence on the other side of the Atlantic. I do not know what is the worst," he said. "What I know, having loved this country forever, is that the United States is no longer quite the United States."
Join our new commenting forum
Join thought-provoking conversations, follow other Independent readers and see their replies