Jogger crosses US-Canada border by mistake, is held for two weeks in detention centre
'They put me in the caged vehicles and brought me into their facility'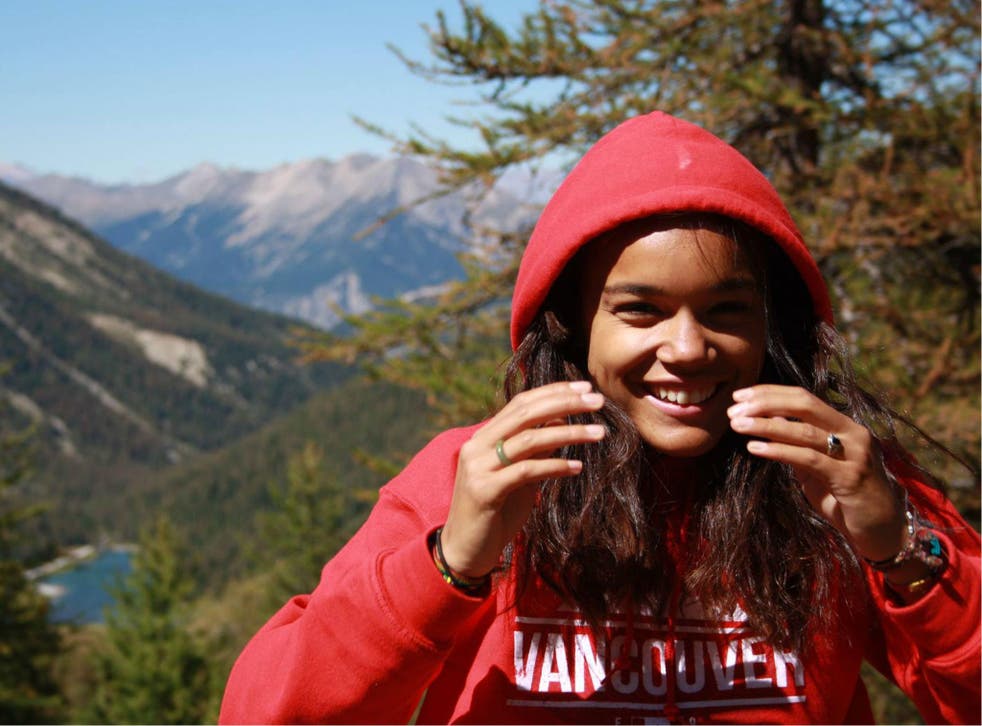 A French tourist who accidentally crossed the border into the US from Canada during an evening jog was sent to a detention centre 125 miles away and held for two weeks before being released.
Cedella Roman, 19, who is mixed race, was apprehended by US border patrol guards in White Rock, near Vancouver, after illegally entering the country.
She said she had not seen any signs marking the border as she ran along the beach before she went down a path to take a photo of the setting sun, when two male officers arrested her.
"[The border guard] started telling me that I had crossed the border illegally and I told him that I really did not do it on purpose," she told Radio Canada.
She was threatened with a five-year ban from the US as the officers explained to her that they could not release her because she had been caught on surveillance cameras.
"I thought, maybe I've crossed the border, but maybe they'll just fine me or they'll say 'come back to Canada' or berate me a little bit," she said.
Ms Roman had been in Canada since September 2017, spending time with her mother and learning English.
She did not have any identification on her when she was stopped, which further complicated her situation.
She was then transferred to a detention centre in Tacoma, a Department of Homeland Security holding facility, 125 miles south of where she first encountered the officers.
Undocumented immigration across the US-Mexico border

Show all 14
"They put me in the caged vehicles and brought me into their facility," she said. "They asked me to remove all my belongings, as well as my jewellery; they searched me completely.
"That's where I realised it was really serious and I started to cry a little."
At the centre, Ms Roman rang her mother who brought her passport and study permits to prove her identity and right to be in Canada.
Staff at the centre, however, said the Canadian immigration authorities would have to validate the documents before she could be released, which led to a two-week stay at the facility.
"It was just unfair that there was nothing, no sign at the border," said Christiane Ferne, Ms Roman's mother. "It's like a trap … anybody can be caught at the border like this."
She was released on 6 June once authorities were satisfied her story was true.
A spokesperson for the US Border Services declined to comment on Ms Roman's case but told Radio Canada that crossing the US border at a place other than a customs post was illegal.
"The regulation applies even if the person claims to have crossed the border accidentally," the statement said.
Last year, 288 people were arrested for illegally entering the US from the Blaine area of ​​Washington State.
Register for free to continue reading
Registration is a free and easy way to support our truly independent journalism
By registering, you will also enjoy limited access to Premium articles, exclusive newsletters, commenting, and virtual events with our leading journalists
Already have an account? sign in
Register for free to continue reading
Registration is a free and easy way to support our truly independent journalism
By registering, you will also enjoy limited access to Premium articles, exclusive newsletters, commenting, and virtual events with our leading journalists
Already have an account? sign in
Join our new commenting forum
Join thought-provoking conversations, follow other Independent readers and see their replies