Ecuador 'gives US military permission' to use Galapagos island as airfield
Criticising agreement, former president says Pacific archipelago is 'not for gringo use'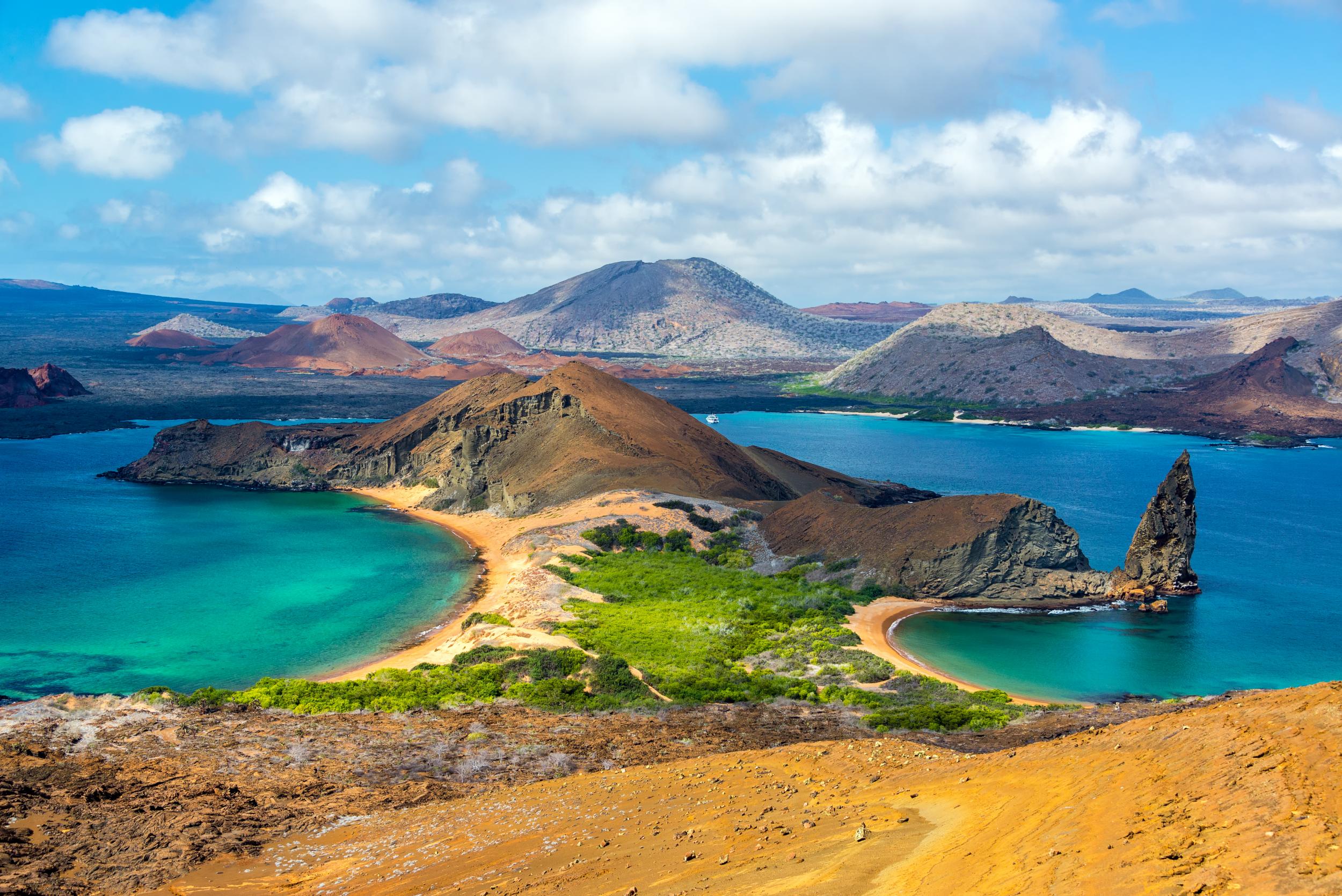 Ecuador has reportedly given the US military permission to use a Galapagos island as an airfield, angering critics in the South American country who say the agreement is unconstitutional.
Under an apparent deal - denied by the US - with Ecuador's right-wing government, the Pentagon will use the tiny airport on San Cristobal island to "fight drug trafficking", defence minister Oswaldo Jarrin said.
A US air force Boeing 707 plane carrying radar surveillance and a Lockheed P-3 Orion plane will patrol the Pacific Ocean, using the Galapagos as a launching off point, Latin American TV network Telesur reported.
But according to Ecuador's 2008 constitution, "the establishment of foreign military bases or foreign installations for military purposes will not be allowed".
It adds: "It is prohibited to cede national military bases to foreign armed or security forces."
World's most endangered animals
Show all 17
Mr Jarrin, attempting to reassure critics, said any costs associated with the agreement would be paid for by Washington and insisted it was not an American base since a "base means permanence, there will be no permanence of anyone".
"Galapagos is for Ecuador our aircraft carrier, it is our natural carrier, because it assures us permanence, replenishment, interception facilities and it is a thousand kilometres from our coasts," he said.
But Rafael Correa, Ecuador's former democratic socialist president, hit back, tweeting the Galapagos was "NOT an 'aircraft carrier' for gringo use".
"It is an Ecuadorian province, patrimony of the humanity, patriotic ground," he said. "That his vassal soul can reach these extremes, describes very well the Government he represents."
US Department of Defense spokesperson Chris Mitchell told The Independent: ""While the US-Ecuador defence relationship continues to move in a positive direction, DoD has not signed an agreement with the Government of Ecuador to use the Galapagos airfield and is not in formal negotiations to do so."
Carlos Viteri, an opposition congressman, said: "What is being proposed by the government through the Ministry of Defense is unacceptable and the fact that it intends to cede an inch of Ecuadorian territory should be prohibited."
Giant tortoise believed extinct for 100 years discovered in Galapagos
The Galapagos Islands, a Unesco world heritage site, have long been popular with travellers seeking out their unique ecosystems and unusual wildlife – factors which also inspired Charles Darwin's theory of evolution more than 150 years ago.
The US Department of Defense has been contacted for comment.
Join our commenting forum
Join thought-provoking conversations, follow other Independent readers and see their replies