Baby food in California to be tested for dangerous metals under new law
From 1 January 2024, baby food makers will be required to post results on their websites.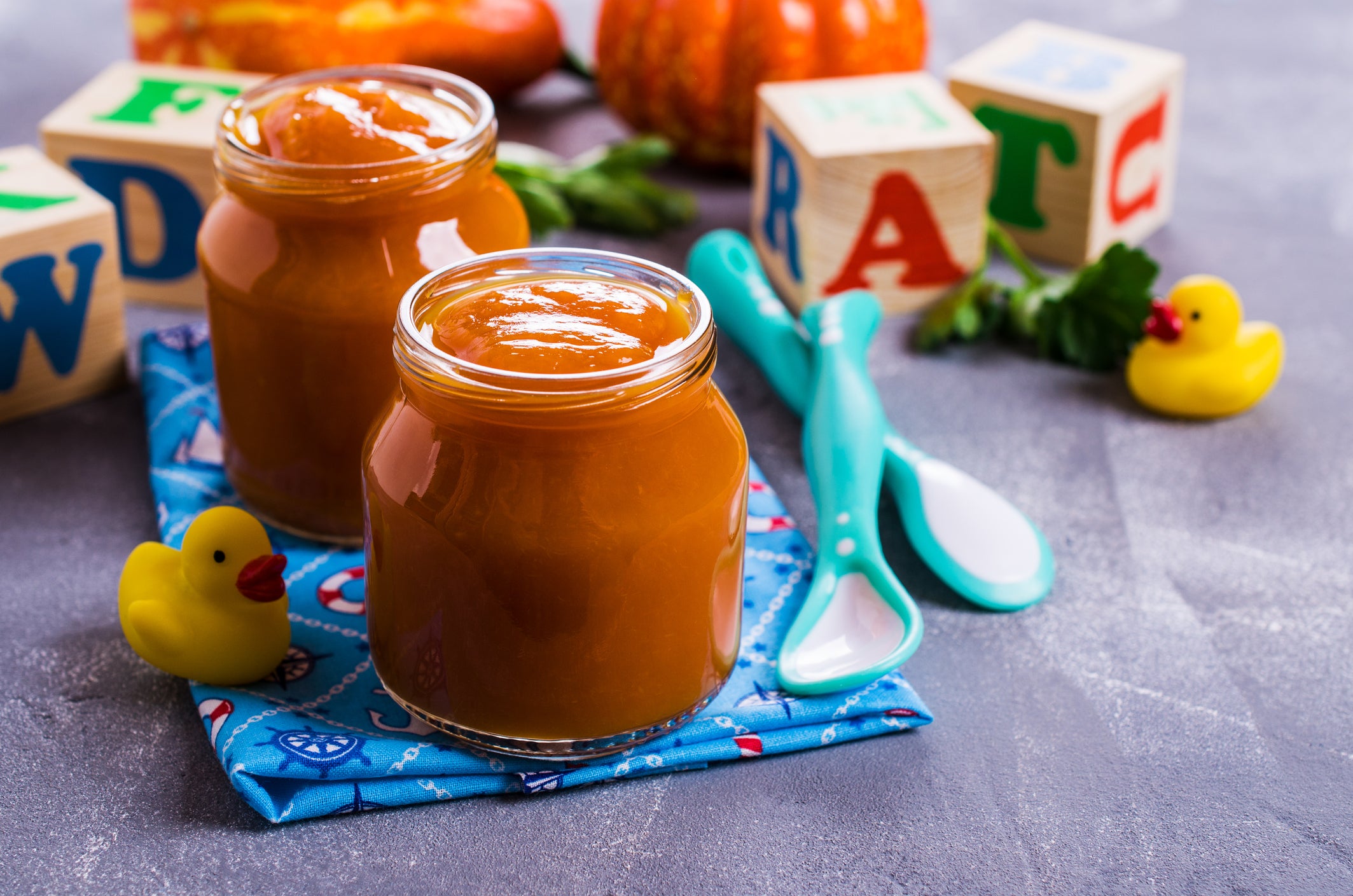 Most baby foods in California will need to be tested for dangerous metals starting next year, according to a new bill.
Governor Gavin Newsom signed the bill on Tuesday as companies are now forced to disclose how much metal is in the food.
The food will be tested for arsenic, cadmium, lead and mercury.
"This is a big win for parents," said Brian Ronholm, director of food policy at Consumer Reports. "It will give them vital safety information about the foods they serve their babies."
Companies will also have to post test results online, so consumers across different states have access to the results.
"This will provide an important tool for consumers to evaluate brands and determine which ones are most effective in reducing heavy metals in their products," Mr Ronholm said.
The Centres for Disease Control and Prevention said on its website that heavy metals can increase the chances of miscarriage, a stillbirth and can also affect a baby's brain development.
According to Consumer Reports, organisations have tested baby foods in the past and found that some contain "alarming" amounts of arsenic, lead and cadmium.
The Food and Drug Administration previously proposed limits for certain foods, yet recent tests show that the overall risk of heavy metals in baby foods remains unchanged.
The FDA also set limits for arsenic in infant rice cereals and apple juice, but not in other foods.
Earlier this year, the agency proposed new limits for the amount of lead allowed in certain baby foods – the limits were announced as part of the FDA's Closer to Zero action plan announced in 2021.
"It is alarming that toxic metals have been found in baby food products, posing risks to the cognitive development of young children," said state assemblymember Al Muratsuchi, sponsor of the new California law, in a statement.
"California leads the nation in consumer protection, and this bill empowers parents by demanding that baby food manufacturers rigorously test their products for heavy metal levels and provide clear labeling to inform consumers about these safety measures."
Understanding the new bill
From 1 January 2024, baby food makers will be required to post results on their websites.
The CR report states products that "exceed any FDA limit can still be sold, but they will need to have links on their label to the test results and to FDA information about the effects of heavy metals on children's health."
"The last thing parents should expect to find in baby food are toxic heavy metals that can pose a threat to their child's health and well-being," Mr Ronholm said.
"This new law will provide manufacturers with the incentive to get heavy metal levels in their products down to as close to zero as possible, and therefore will be a major step forward in protecting children."
In another move, the governor also signed Assembly Bill 418 on Saturday, which bans four food additives that have been linked to health problems.
In 2027, the state will be prohibited from using red dye No 3, potassium bromate, brominated vegetable oil and propylparaben.
All four ingredients have been made illegal in the European Union and other parts of the world, but can still be found in commonly sold items in the US, such as some brands of orange soda, icing, hamburger rolls, candies and processed foods.
What are heavy metals?
Heavy metals include lead, cadmium, cobalt and mercury,
The CDC has said adults and children can become "very sick" when exposed to a lot of metals in the body.
"If you have heavy metals in your body, the metals can enter your breast milk. When your baby drinks your breast milk, the heavy metals will enter your baby's body," the CDC added.
Join our commenting forum
Join thought-provoking conversations, follow other Independent readers and see their replies