Gay man abstains from sex for a year so he can donate blood
'They are basing this policy on the stigma that gay equals HIV. We know it doesn't,' Jay Franzone says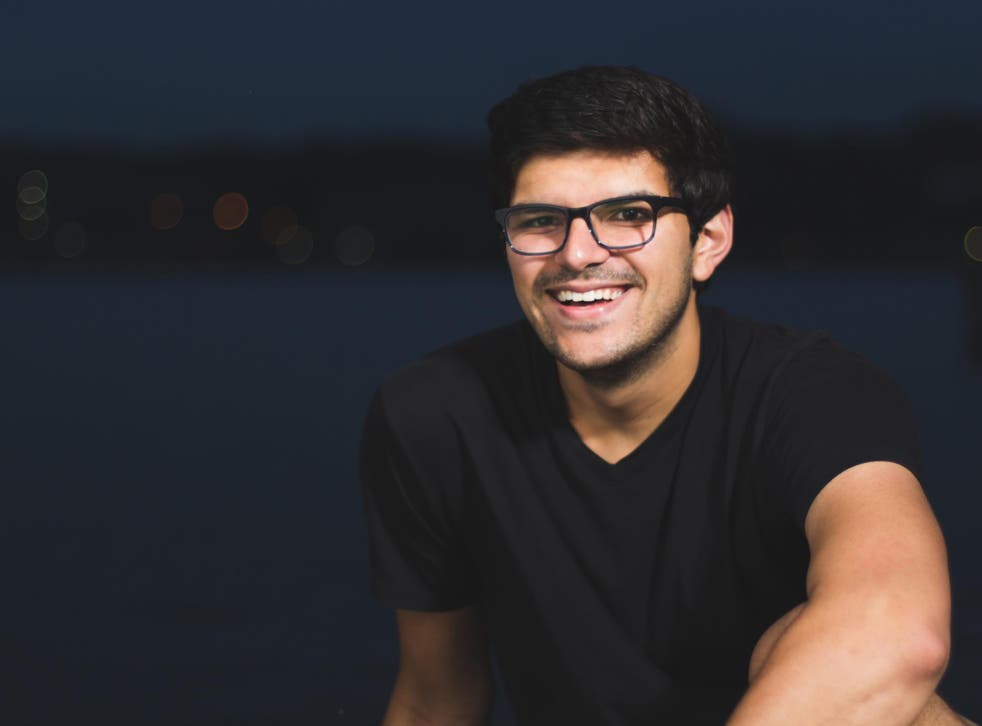 A gay man from Boston has abstained from sex for eight months and plans to continue for another four so he can donate blood.
Under Federal Drug Administration policy, gay men in the US are not allowed to have any sexual contact for a year before donating.
In light of nationwide blood shortages, Jay Franzone, 21, will forego all sexual activity until January 2017 to demonstrate that US blood donation laws are "crazy"
The American Red Cross has issued an emergency appeal for blood and platelet donors. After receiving 39,000 fewer donations than expected in the months up to July, they said patients are in desperate need of blood.
Mr Franzone said he wanted the US to adopt a more nuanced qualification scheme for blood donors.
"My hererosexual best friend can sleep with 25 women in a month, unprotected, and go give blood," he told The Independent.
"I can't even get a single blowjob in a year and give blood. It's absolutely ridiculous when you compare the risk.
"The authorities are still basing this [blood donation] policy on the stigma that gay equals HIV. We know it doesn't."
Using risk factors as guidance, experts could analyse a donor's likelihood of having a blood-born disease more accurately than only on the basis of sexuality, Mr Franzone claimed.
"While gay and bisexal men are adversely impacted, there are other high risk groups that aren't banned from donating," he said.
Black people are more than eight times more likely to be HIV positive than white people.
Yet, "we would never ban black people" from giving blood, Mr Franzone said. "That's racist."
The controversial issue of gay blood donation was brought to the fore after the shooting at an LGBT club in Orlando in June, where blood donations were urgently needed.
Following the attack, the mayor of Austin, Texas announced: "It should not be easier to buy an assault rifle than [for] a gay man to donate blood."
Mr Franzone said the policy for homosexual blood donors helped continue the harmful idea that gay people were inferior citizens.
"It's kind of saying you are lesser than your heterosexual [counterparts]," he said.
"It's another hurdle that LGBT people really don't need. It perpetuates inaccurate stereotypes."
LGBT+ rights around the globe

Show all 9
Until last year, there was a lifetime ban on blood donation from gay men.
The Food and Drug Administration (FDA) said the new 12-month rule for gay men was based on the "best scientific evidence".
"Ultimately, the 12-month deferral window is supported by the best available scientific evidence, at this point in time, relevant to the US population," Peter Marks, the deputy director of the FDA said in a statement.
"We will continue to actively conduct research in this area and further revise our policies as new data emerge."
The UK also does not allow gay men who have had sexual contact in the past year to give blood. The Department of Health announced a review of the policy in June.
Register for free to continue reading
Registration is a free and easy way to support our truly independent journalism
By registering, you will also enjoy limited access to Premium articles, exclusive newsletters, commenting, and virtual events with our leading journalists
Already have an account? sign in
Register for free to continue reading
Registration is a free and easy way to support our truly independent journalism
By registering, you will also enjoy limited access to Premium articles, exclusive newsletters, commenting, and virtual events with our leading journalists
Already have an account? sign in
Join our new commenting forum
Join thought-provoking conversations, follow other Independent readers and see their replies