US Congressman Tom Graves' son critically injured in bicycle race
The congressman's son was airlifted to a trauma unit on Sunday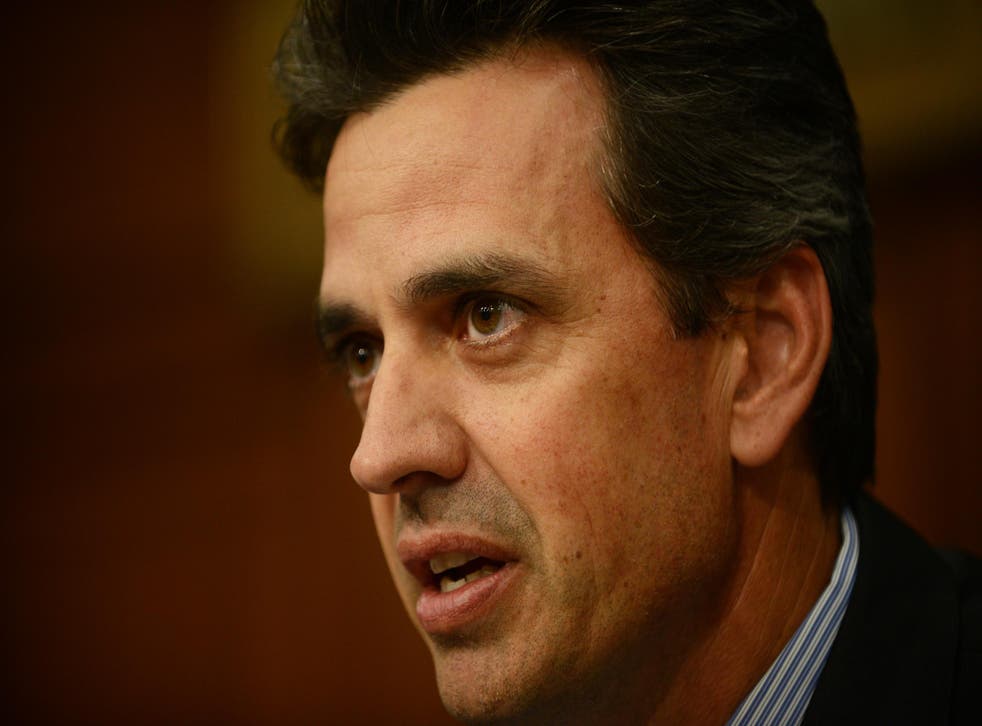 US Rep Tom Graves' son was airlifted to a trauma center following an injury he sustained during a bicycle race in Calhoun, Georgia on Sunday morning.
Mr Graves' son is currently in critical condition.
The congressman took to Twitter to update the public on his son John's condition.
"Yesterday morning our son, John, a member of Georgia Tech's cycling team, was critically injured during the Calhoun Downtown Criterium and airlifted to a trauma unit. He remains in intensive care and is being cared for by a top-notch team of doctors and medical professionals," Mr Graves said. "He is a strong boy and showing signs of recovery."
A criterium is a road race that involves high speeds and sharp cornering while riders race in close clusters on urban roadways.
It is currently unknown if John Graves' injuries are related to a race-involved crash.
The Calhoun Fire Department joined paramedics around 11 a.m. on Sunday after receiving a report that a race participant was injured.
Mr Graves is a six-term representative from Georgia and a member of the House Appropriations Committee. He is not seeking re-election this year.
Criterium races can be risky for riders. In 2016, 29-year-old bicycle racer Casey Saunders suffered a fatal head injury while racing in the Tour of Kansas City criterium.
Mr Saunders sustained his injury when he crashed head on into a set of race barriers.
He was travelling at 25 to 30 miles per hour at the time of his crash.
Mr Saunders' family filed a wrongful death lawsuit against the race company and the company that provided the race barriers.
Register for free to continue reading
Registration is a free and easy way to support our truly independent journalism
By registering, you will also enjoy limited access to Premium articles, exclusive newsletters, commenting, and virtual events with our leading journalists
Already have an account? sign in
Register for free to continue reading
Registration is a free and easy way to support our truly independent journalism
By registering, you will also enjoy limited access to Premium articles, exclusive newsletters, commenting, and virtual events with our leading journalists
Already have an account? sign in
Join our new commenting forum
Join thought-provoking conversations, follow other Independent readers and see their replies