Ghislaine Maxwell banged on table in deposition denying finding Prince Andrew underage sex partners
Former socialite said her frustration was 'borne out of years of feeling the pressure' and 'lies'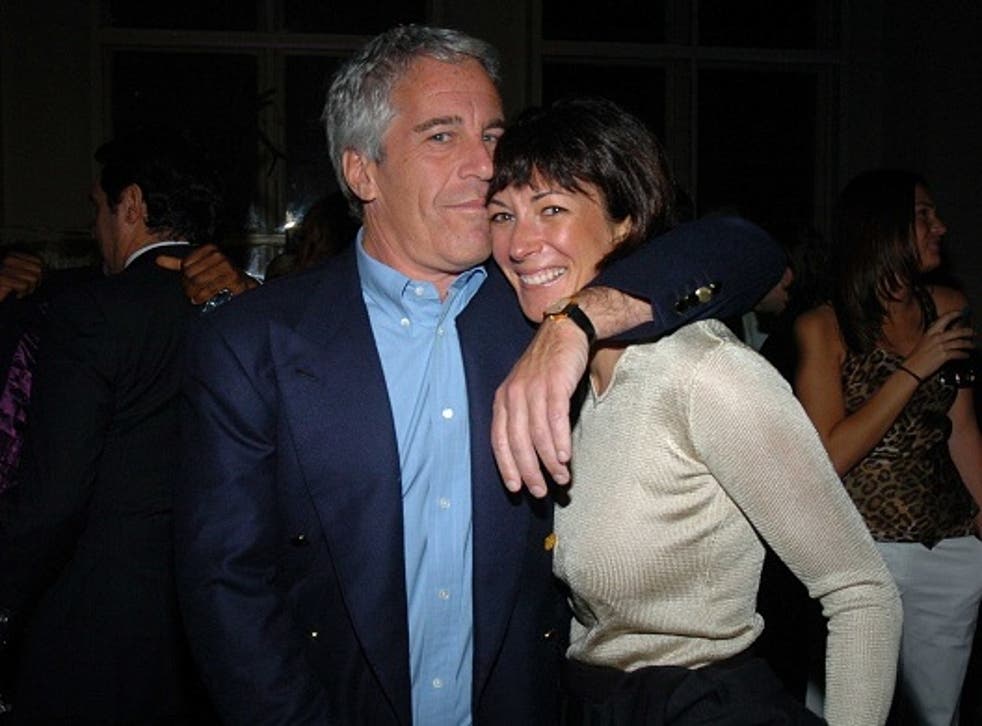 Leer en Español
Ghislaine Maxwell apologised to lawyers after she hammered a table when asked about her relationship with accused sex offender, Jeffrey Epstein, legal documents have revealed. 
In them, she denied introducing Prince Andrew to underage sex partners in a defensive and combative deposition, calling the prince's accuser an "awful fantasist", according to the Associated Press.
Ms Maxwell, who fought to keep the transcript from four years ago a secret, has denied allegations she helped Epstein, her boyfriend, abuse and groom underage girls in illegal sex acts in the mid-1990s.
During two days of hearings in April 2016, Ms Maxwell was said to have apologised profusely and pleaded to be forgiven after she hammered a table in anger, court documents have revealed.
Saying her frustration was "borne out of years of feeling the pressure" from so-called "lies" against her, the former British socialite told lawyers: "I hope you forgive me sincerely."
Ms Giuffre has accused Epstein of arranging for her to have sexual encounters with numerous wealthy and influential men, including Prince Andrew. He and the other men have denied her allegations.
Ms Maxwell had denied Virginia Giruffre's claims she permitted Epstein to keep her as a "sex slave", in a now-settled 2016 lawsuit, which has been detailed for the first time.
"It was just the length of time that terrible story has been told and retold and rehashed when I know it to be 100 per cent false," Ms Maxwell said, who said she had never seen Epstein have sex with anybody.
She added: "I never saw any inappropriate underage activities with Jeffrey ever," whilst denying claims she participated in a "massage".
"I have never participated at any time with Virginia in a massage with Jeffrey. I have been absolutely appalled by her story," Maxwell said.
The 58-year-old, who has pleaded not guilty to helping Epstein recruit and groom underage girls, is due to face trial next year.
Her lawyers had argued that releasing the transcript would violate her constitutional right against self-incrimination, and prevent a fair trail, because jurors might hold its contents against her.
"If the unsealing order goes into effect, it will forever let the cat out of the bag," and "intimate, sensitive, and personal information" about Maxwell might "spread like wildfire across the Internet," her lawyers said in August.
Maxwell's deposition and other documents were cleared for release after an appeals court ruled on Monday that Maxwell's arguments were "meritless".
Epstein, who once counted US presidents Donald Trump and Bill Clinton as well as Britain's Prince Andrew as friends, killed himself in jail in 2019 while awaiting trial on federal sex trafficking charges.
Register for free to continue reading
Registration is a free and easy way to support our truly independent journalism
By registering, you will also enjoy limited access to Premium articles, exclusive newsletters, commenting, and virtual events with our leading journalists
Already have an account? sign in