Ghislaine Maxwell: Jeffrey Epstein girlfriend sexually abused two sisters, accusers claim
The report comes as Epstein's accusers met in court following his death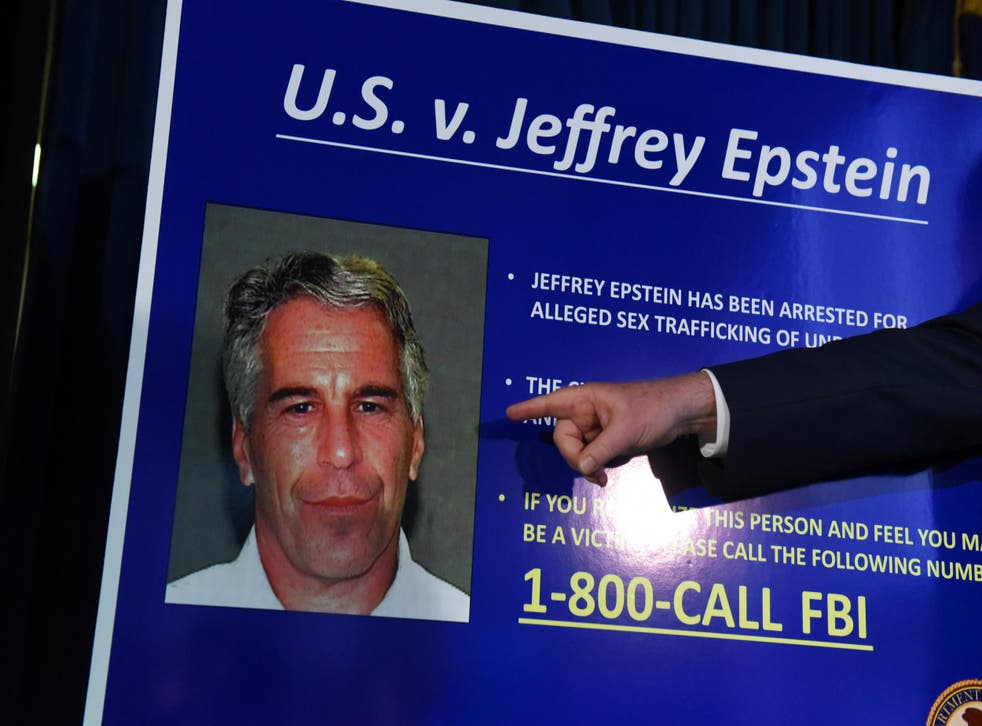 Two sisters who say they were abused by Jeffrey Epstein and Ghislaine Maxwell spent years trying to share their stories with law enforcement and publications to no avail, a new report claims.
Maria Farmer, an artist, told The New York Times that she first met Epstein and his alleged accomplice in 1996. Ms Farmer says she introduced Epstein and Ms Maxwell to her then-16-year-old sister, Annie, who at the time needed help paying for college.
According to the Times, Epstein and Ms Maxwell invited Annie to stay at Epstein's New Mexico ranch. There, she says Epstein touched her inappropriately, and that Ms Maxwell also abused her, insisting on giving her a massage and then fondling her breasts. She believes Epstein was watching at the time.
Later, in Ohio, Maria, in her early twenties at the time, says she was instructed to give a foot massage to Epstein. He then invited her to sit on his bed, where Ms Maxwell allegedly joined them. Ms Farmer told the Times that the duo then began groping her and "rubbing her body, commenting on her features, and twisting her nipples to the point of bruising." Ms Farmer eventually left the room, fearing she would be raped by Epstein.
World news in pictures

Show all 50
She told the Times that she reported the incident and threats allegedly made to her by Ms Maxwell, to officers at the New York Police Department. She says they took a report on the threat and art theft allegation, but told her to contact the FBI on her assault allegations, since the bed incident happened in Ohio, outside of their jurisdiction.
Ms Farmer said the FBI took her report, but did not tell her what would happen. They told her what she did next was "up to you."
She was reportedly not contacted again until 2003, when a reporter from Vanity Fair got in touch with the sisters while working on a story about Epstein's financial situation, but the sisters did not appear in the final story.
In 2006, FBI agents contacted Ms Farmer concerning new allegations around Epstein and a Florida teenager. Both Farmer sisters were disappointed with the 2008 plea deal that resulted from the investigation.
Ms Maxwell has not been formally charged with any wrongdoing in the wake of Epstein's botched case. The Independent could not contact Ms Maxwell for comment, as her whereabouts are unknown.
Register for free to continue reading
Registration is a free and easy way to support our truly independent journalism
By registering, you will also enjoy limited access to Premium articles, exclusive newsletters, commenting, and virtual events with our leading journalists
Already have an account? sign in
Register for free to continue reading
Registration is a free and easy way to support our truly independent journalism
By registering, you will also enjoy limited access to Premium articles, exclusive newsletters, commenting, and virtual events with our leading journalists
Already have an account? sign in