Girl Scouts of the USA again come under fire for transgender policy
The American Family Association criticised the Girl Scouts for 'putting innocent young girls at risk'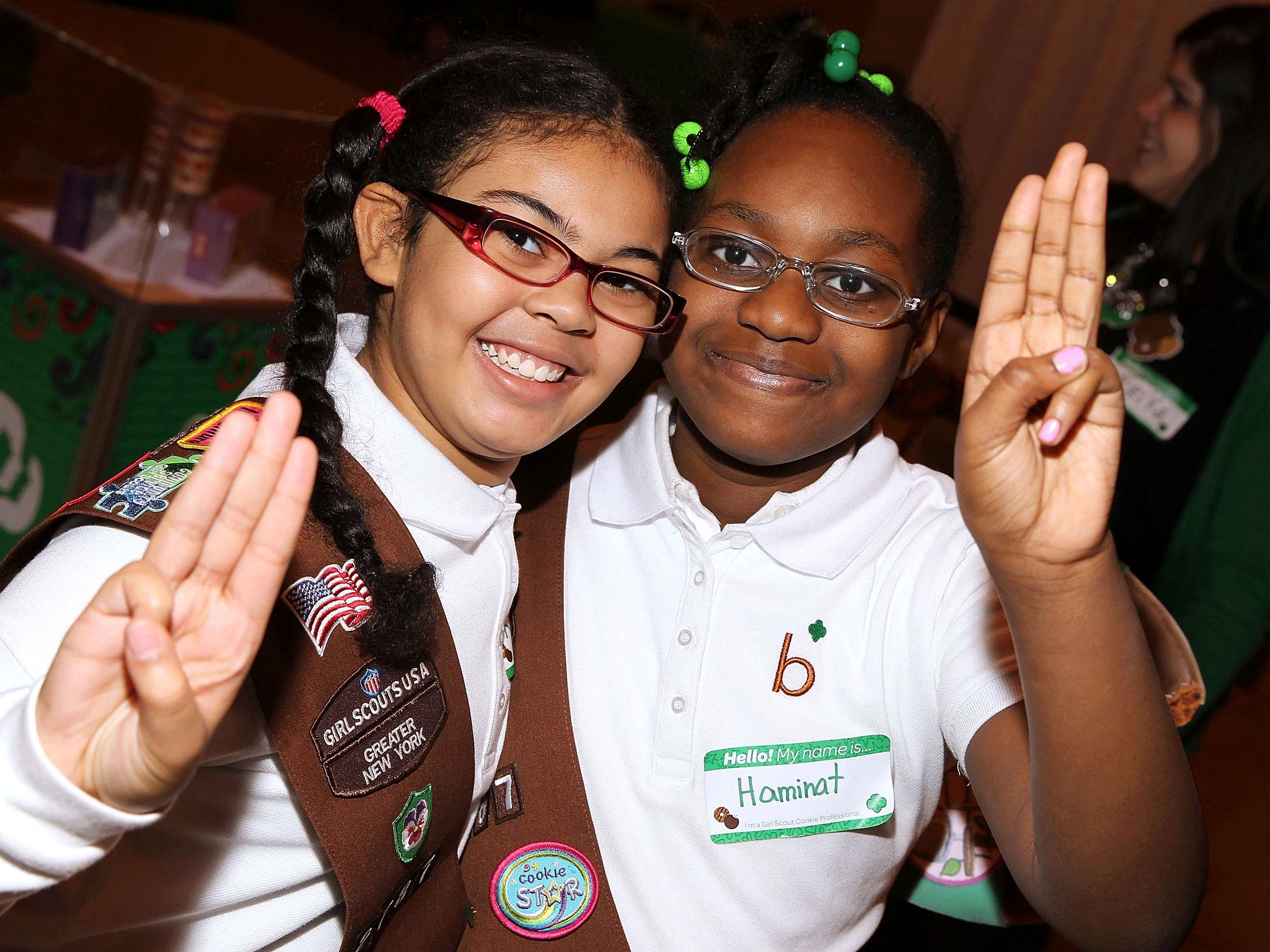 The Girl Scouts of the USA (GSUSA) has once again come under fire for its policy of allowing transgender girls to join.
The group, which is similar to the UK's Girl Guides, has admitted transgender girls on a case-by-case basis since 2011.
The policy has drawn criticism since it began, most recently from Christian fundamentalist group the American Family Association (AFA), who have criticised the 'new' policy on their website.
Tim Wildmon, President of the AFA, said on Wednesday: "Girls in the organisation will be forced to recognise and accept transgenderism as a normal lifestyle."
"Boys in skirts, boys in make-up and boys in tents will become a part of the programme. This change will put young innocent girls at risk."
"Adults are willing to experiment on our kids - both the boys who are confused and the girls who will wonder why a boy in a dress is in the bathroom with them."
The AFA has started a petition that calls on the GSUSA to stop "using young boys as pawns in the culture war". The petition has since gained 26,786 names.
One older girl scout released a video calling for the boycott of Girl Scout cookies in 2012. The popular biscuits are sold by young scouts in order to raise funds for their local troops, and were widely boycotted after the video was released.
Their GSUSA explains the policy on their website.
They say: "Placement of transgender youth [in the Girl Scouts] is handled on a case-by-case basis, with the welfare the best interests of the child and the members of the troop/group in question a top priority."
"That said, if the child is recognized by the family and school/community as a girl and lives culturally as a girl, the Girl Scouts is an organisation that can serve her in a setting that is both emotionally and physically safe."
Cases of transgender children wanting to join the Girl Scouts are fairly uncommon, but in early 2012, 7-year old Bobby Montoya, who was living as a girl, was allowed to join his local Girl Scout troop in Colorado.
The GSUSA's accepting policy has prompted the creation of a new organisation, the American Heritage Girls, a more 'traditional' girl scouting movement that promises to train scouts in "service to God, family, community and country."
The AFA was officially labelled as a hate group in 2005 by the Southern Poverty Law Center, a civil rights organisation.
Join our commenting forum
Join thought-provoking conversations, follow other Independent readers and see their replies