Girl, 4, shoots herself while 'grabbing sweets from Grandma's purse'
In Florida, between 2010 and 2015, approximately 3,200 children were killed or wounded by guns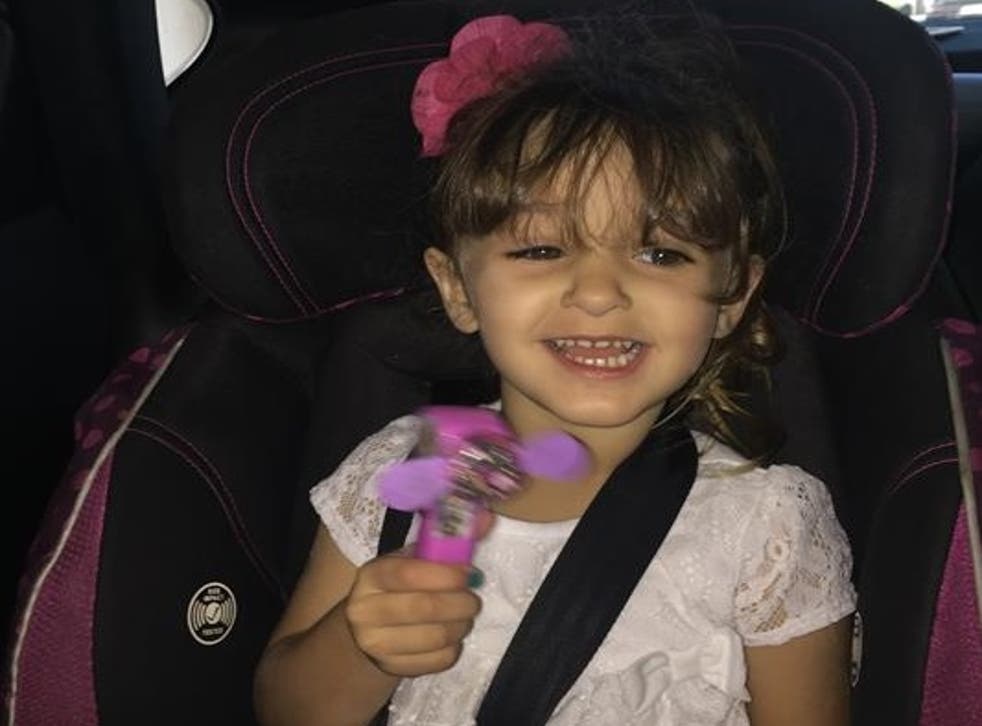 A four-year-old girl has died after accidentally pulling the trigger of a gun in her grandmother's purse when she was looking for sweets.
The tragic accident happened in the Tampa home of Christine and Michael Zoller on 14 September.
Yanelly "Nelly" Zoller was looking for sweets, when she shot herself in the chest, Shane Zoller, her father told the Tampa Bay Times.
"She just wanted some damn candy," Mr Zoller said.
"I was driving to pick her up with her bathing suit in my car to take her to the splash pads," her father added. "When I pulled up, that's when I saw all the police lights."
Police said the gun was legally owned and both the grandmother and grandfather were present in the house when the gun went off, police said, according to CBS News.
The young girl's 22-year-old father said his parents were helping him raise Nelly as he was in high school when she was born.
He added that the child was "attached to her nana's hip" and was very excited to stay at her grandparents' home.
World news in pictures

Show all 50
The dead girl's mother Lizette Hernandez, who lives apart from Shane Zoller, is seeking full-time custody of her 19-month-old son.
"I don't trust him with my child," Ms Hernandez said. "I already lost one child. I don't need to lose another."
Ms Hernandez, who is 28 weeks pregnant, is also disputing the facts surrounding Nelly's death. "First he told me that she was shot during a drive-by," she said.
"Then he told me the gun was on the table… He's told me too many versions of the story. I honestly don't know what happened to my child."
The 22-year-old mother gave a sworn statement in which she describes an acrimonious argument with her estranged husband.
"Shane Zoller was pushing and pulling me to try to get my son out of my hands," she wrote. "I finally let go because he struck me in the face, he pushed me. I fell on my back, hit a tombstone and I was rushed to the hospital. I'm 7 months pregnant. The hospital stopped my contractions.
"I'm in fear for my life, my son's life and my unborn child's life."
Police are continuing with their investigations and will confer with the Hillsborough State Attorney's Office to discuss whether there is a case for criminal charges, police spokesman Stephen Hegarty said in a tbo.com report.
Investigators say they have no reason to doubt the Zoller family's account of the incident in which Nelly died.
The family is raising money for the child's funeral costs on crowdfunding website YouCaring.com.
In Florida, between 2010 and 2015, approximately 3,200 children were killed or wounded by guns. On average, a child in Florida is shot every 17 hours.
Register for free to continue reading
Registration is a free and easy way to support our truly independent journalism
By registering, you will also enjoy limited access to Premium articles, exclusive newsletters, commenting, and virtual events with our leading journalists
Already have an account? sign in
Register for free to continue reading
Registration is a free and easy way to support our truly independent journalism
By registering, you will also enjoy limited access to Premium articles, exclusive newsletters, commenting, and virtual events with our leading journalists
Already have an account? sign in
Join our new commenting forum
Join thought-provoking conversations, follow other Independent readers and see their replies