Genetically modified 'Arctic' apples that never go brown hitting supermarket shelves
Critic says there will be 'uproar' when consumers realise 'they're being falsely marketed to'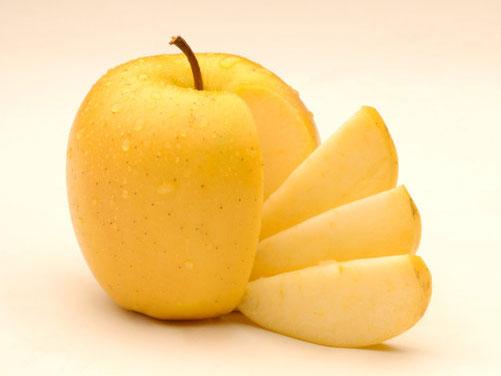 The first genetically modified apple will hit US shops after decades of protest, back-and-forth regulation and laboratory development.
The Arctic Apple, which manufacturers claim never goes brown once sliced, could hit Midwestern grocery stores as early as 1 February.
Supporters of GM food are celebrating a landmark moment, while one critic has branded the apple "understudied, unlabelled and unnecessary".
"We see this as less about genetic modification and more about convenience," said Neal Carter, founder of Okanagan Specialty Fruits, which made the Arctic Apple.
"I think consumers are very ready for apples that don't go brown. Everyone can identify with that 'yuck' factor."
GM technology dates back to the discovery of DNA and, more specifically, the use of genetically modified microbial enzymes in the 1980s.
The Flavr Savr tomato was the first commercially grown food product in 1994, which was followed with GM potatoes, canola, maize, cotton and golden rice.
Supporters of GM food hail it as the cure for worldwide hunger, an alternative to pesticides, improved flavour and increased health benefits.
Opponents point to cross-pollination and the subsequent decimation of animal and plant species, the dangers to allergy sufferers and the effect on small farmers.
Protests as debate over GM crops and pesticides heats up
The European Union has a very strict policy on GM food cultivation.
Canadian company Okanagan says it has spent the past 20 years developing the apple.
The US Department of Agriculture ruled, in February 2015, the apple posed no significant health and environmental risks.
As part of this February's trial, the apple will be available in 10 locations, before hitting the streets officially in the autumn.
World news in pictures
Show all 50
"What companies are desperate for is some really popular GMO product to hit the market," McKay Jenkins, an author on the topic, told the Washington Post. "Any successful product could lift the cloud over GMOs."
But Dana Perls, the senior food and technology campaigner with the environmental not-for-profit Friends of the Earth, said: "This apple is understudied, unlabeled, and unnecessary.
"It's only a matter of time before consumers realise they're being falsely marketed to… And then there will be an uproar."
Join our commenting forum
Join thought-provoking conversations, follow other Independent readers and see their replies