Google pledges $5m to battle child porn on the web
Internet giant pledges global funding to help charities find and remove exploitative images
Jane Merrick
Monday 17 June 2013 15:40 Comments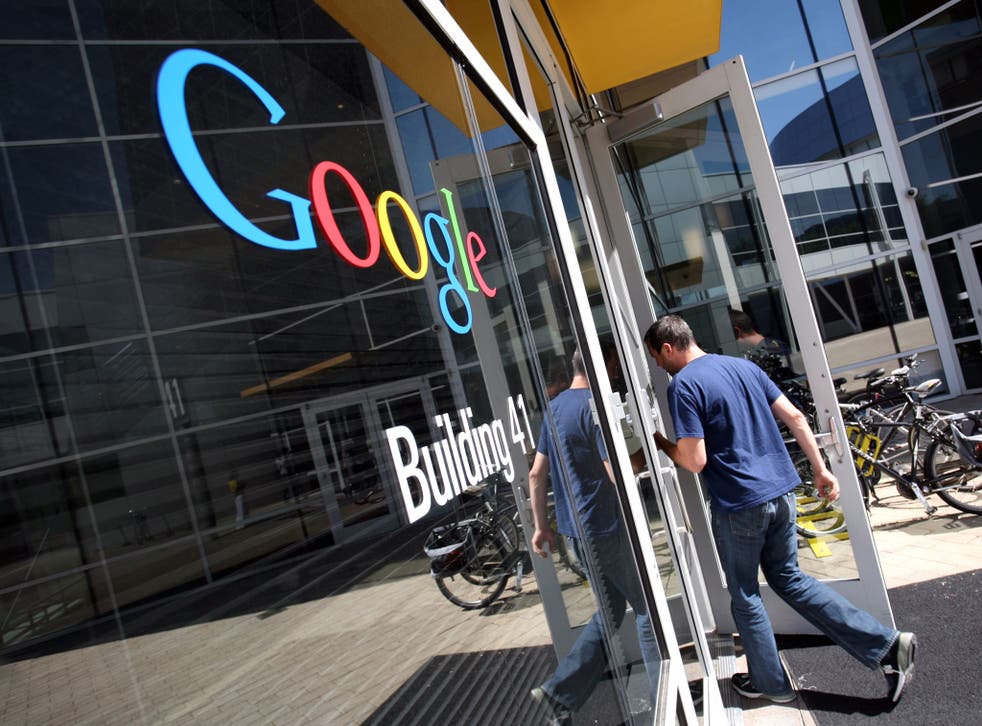 Google is to spend $5m (£3.1m) fighting child pornography and abuse, the company will announce today, after criticism that it is not doing enough to prevent the spread of harmful online imagery.
With a Whitehall summit on online protection set for this Tuesday, chaired by the Culture Secretary, Maria Miller, the internet giant has pledged to tackle child sex abuse images through "hashing" technology that gives each picture a web "fingerprint" that can be identified and removed.
Google's funding package includes the £1m announced last week for the UK-based Internet Watch Foundation. The US National Centre for Missing and Exploited Children will receive $1m, while $2m will go towards Google's Child Protection Technology Fund. Similar bodies in Brussels, Canada, Australia and Latin America will also receive funding.
The Culture Secretary called the summit after it was revealed that the murderers of Tia Sharp and April Jones had viewed child pornography. The companies attending the summit are Yahoo, Google, Microsoft, Twitter, Facebook, BT, Sky, Virgin Media, TalkTalk, Vodafone, O2, EE and Three.
Mrs Miller will chair the talks and be joined by the Communications minister, Ed Vaizey, and the Home Office minister Damian Green. The issue of internet security, raised by the Prism affair in the US, is expected to come up but sources said that the main focus would be ridding the internet of child pornography.
Scott Rubin, director of communications and public affairs at Google, said: "We have a zero-tolerance attitude to child sexual abuse imagery online. The fight to remove these images from the internet is a global one, and we hope these measures will help in that important battle."
The extra cash for the Internet Watch Foundation will more than double the number of analysts it employs to search the web for abusive and exploitative material to be removed. Hashing technology, which has been developed since 2008 and tags known child sexual abuse images, allows Google to identify any duplicate images existing elsewhere. Each offending image is branded with a unique "fingerprint" that the technology can pick up without humans having to view them again.
John Carr, an adviser on child internet safety for the UK government, said: "In all my time working in this space no [other] company has ever devoted anything like this level of resources to working with civil society organisations to attack online child abuse images. This  …  should focus the minds of other industry leaders in relation to how they are going to join the fight."
Susie Hargreaves, who heads the Internet Watch Foundation, said: "We know that the best way to tackle some of the most horrific content online is by working with others from all over the world to combat this on a global platform. These funds, made available internationally, will  … allow international experts to target images and videos of children being sexually abused with the best technology based on the most technically progressive ideas."
A Whitehall source said: "Parents are rightly worried about what their children have access to online and, given the proliferation of child abuse imagery, we need a committed emphasis on tackling the problem."
Register for free to continue reading
Registration is a free and easy way to support our truly independent journalism
By registering, you will also enjoy limited access to Premium articles, exclusive newsletters, commenting, and virtual events with our leading journalists
Already have an account? sign in
Join our new commenting forum
Join thought-provoking conversations, follow other Independent readers and see their replies