GoPro video of boring office tasks sums up working in admin in one video
The video has struck a chord with fellow office workers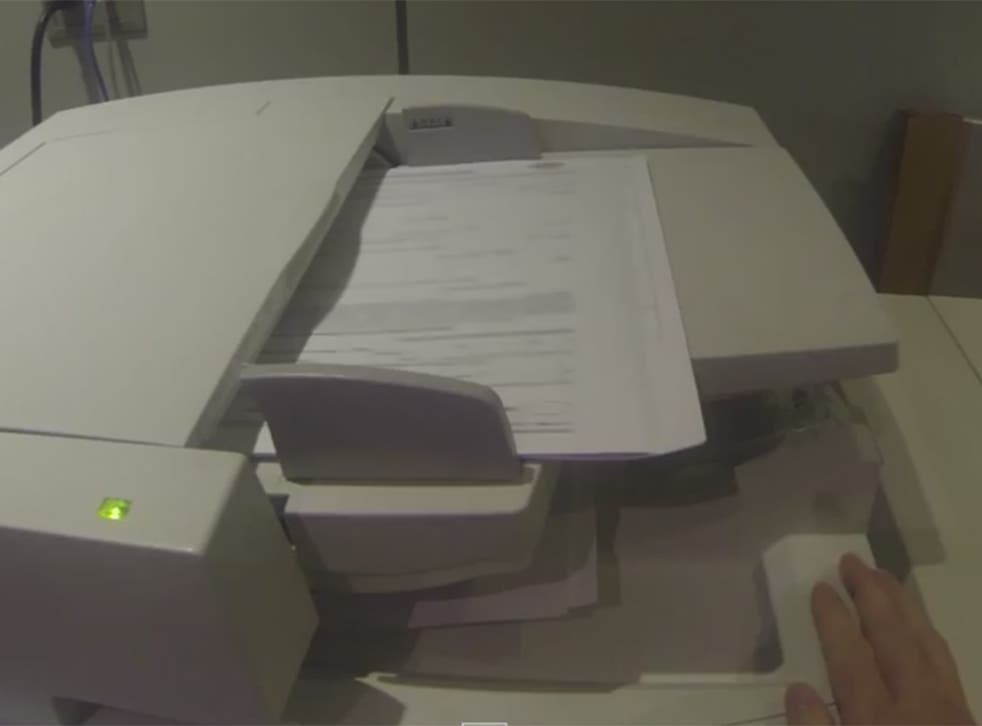 From base jumps to shark encounters, we're used to GoPros capturing some of the most rare and extraordinary moments ever seen. But in a change of pace, one YouTuber has decided to film the most boring office jobs known to man.
In a short minute-and-a-half video that's inexplicably been viewed over a million times, Braziliandanny donned a GoPro to film himself stapling, photocopying and stuffing envelopes. There are also shots of him drinking coffee and going to the toilet, all of which have a suitably dance soundtrack.
The filmmaker from Toronto, better known as Daniel Williams, wrote in the video description, "I wore my GoPro to work one day and decided to edit the footage to the style of a GoPro Commercial."
In between films and documentaries Williams takes on temporary office jobs. It was during one such clerical job that he came up with the idea.
"It was a lot of very mundane repetitive tasks. For a creative guy like me it kind of killed me," he said. "But you have to do what you have to do," he told the New York Daily News.
He went on to say, "They are always doing these action videos, but the reality is the people who buy these cameras have everyday jobs."
The video called "Boring Office Job GoPro Commercial" appears to have struck a chord with fellow office dwellers.
YouTube user igneytia taylor wrote underneath the video, "Sometimes I wish I had a job like this instead of dealing with a mass amount of idiotic people a day".
"So good. So accurate," said Ryan Bobbe. While another commenter woopygoman posted, "LOL I challenge you to try to survive one day in a busy call centre. It's HELL!! The calls are back2back."
The video seems to have even come to the attention of GoPro who wrote, "Every day office HERO! #GoPro".
Red Bull, who are also known for their extreme stunts videos, seemed to want a slice of the action and wrote, "That pen tap was off the chain!"
The video was uploaded two days ago and has gone viral with over 1.6 million – and counting – views.
Register for free to continue reading
Registration is a free and easy way to support our truly independent journalism
By registering, you will also enjoy limited access to Premium articles, exclusive newsletters, commenting, and virtual events with our leading journalists
Already have an account? sign in
Register for free to continue reading
Registration is a free and easy way to support our truly independent journalism
By registering, you will also enjoy limited access to Premium articles, exclusive newsletters, commenting, and virtual events with our leading journalists
Already have an account? sign in
Join our new commenting forum
Join thought-provoking conversations, follow other Independent readers and see their replies