New York will pay $7m to wrongly convicted Wu-Tang Clan studio worker who spent 23 years in prison for murder
Grant Williams was convicted in 1997 of fatally shooting Shdell Lewis, but a judge vacated the conviction last year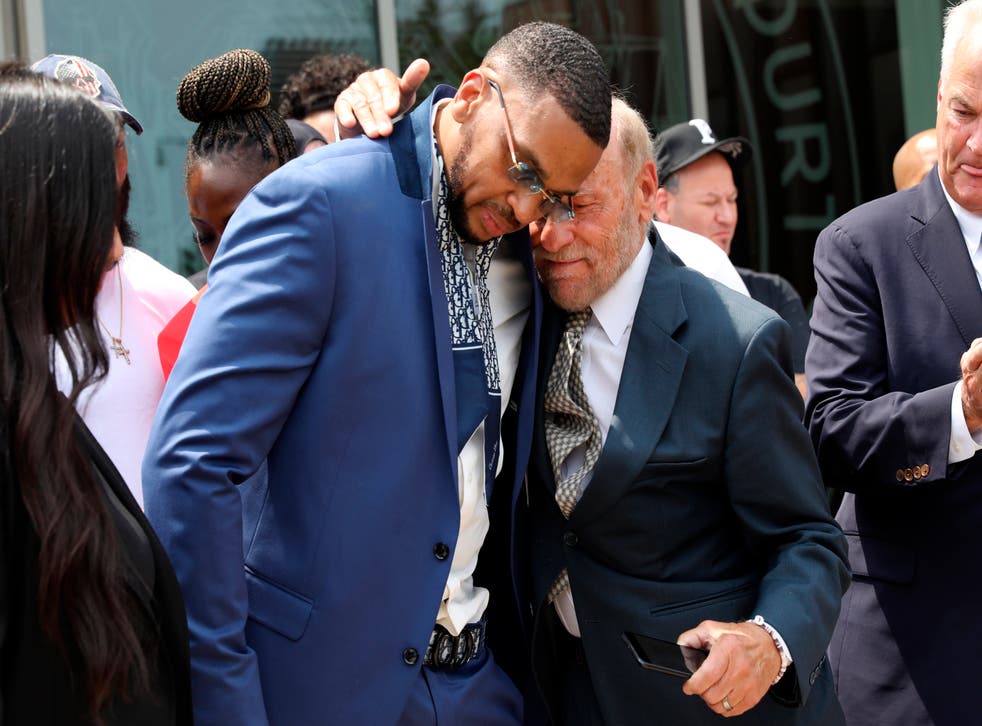 New York City will pay $7m to a man who spent 23 years in prison for a murder he did not commit, the city has announced.
Grant Williams was convicted in 1997 of fatally shooting Shdell Lewis on Staten Island, but a judge vacated the conviction last year. On Monday, New York City Comptroller Brad Lander said the city had reached a settlement with the former convict.
"While no amount of money can bring those years back for Mr Williams or his family, I am pleased that we were able to move quickly to a fair and early resolution of this claim," Mr Lander said in a statement.
Mr Williams has always maintained his innocence, and spent years appealing his guilty verdict. According to the comptroller's office, prosecutors managed to convict him without a confession, a murder weapon, or "any significant evidence", and police ignored a witness who explicitly told them Mr Williams was not the shooter.
In 2017, new evidence emerged, and the Staten Island District Attorney's Conviction Integrity Unit decided to re-investigate the case. In October 2019, based on that evidence, Mr Williams was released on parole. In July 2021, the Supreme Court of Richmond County finally threw out his conviction.
Mr Williams was overjoyed.
"I used to tell everybody in prison I'm innocent," Williams told CBS News at the time. "They say, 'Oh Williams, everybody says that.' I said, 'I'm telling you the truth. One day you're gonna see me on the news and they're gonna say that I was innocent,' and today's that day."
One of the things the re-investigation examined was Mr Williams' alibi: that on the day of the murder, he was in a recording studio with the Wu-Tang Clan. Mr Williams, who worked in the music industry at the time, was helping the legendary rap group record some tracks.
When Mr Williams was finally exonerated, a member of the group stood by his side at his press conference.
"He left, a part of me left," the rapper Ghostface Killah told reporters. "So it was never really the same again."
Ironically, one of the few pieces of evidence used against Mr Williams was a Wu-Tang Clan hat, which police said the killer left behind – but the cap was never tested for DNA evidence. No fingerprints or other forensic evidence implicated Mr Williams either, and he didn't match a description of the shooter by a police officer who chased him.
On Monday, city officials said they would attempt to compensate Mr Williams for the decades he lost behind bars.
"Grant Williams spent 23 years in jail for a crime that he did not commit," Mr Lander said. "The early resolution of this claim is in the best interests of all parties and City taxpayers."
Register for free to continue reading
Registration is a free and easy way to support our truly independent journalism
By registering, you will also enjoy limited access to Premium articles, exclusive newsletters, commenting, and virtual events with our leading journalists
Already have an account? sign in
Register for free to continue reading
Registration is a free and easy way to support our truly independent journalism
By registering, you will also enjoy limited access to Premium articles, exclusive newsletters, commenting, and virtual events with our leading journalists
Already have an account? sign in
Join our new commenting forum
Join thought-provoking conversations, follow other Independent readers and see their replies