Greensboro Sit-in: The US civil rights activists who sparked nationwide protests against segregation
Google commemorates 60th anniversary of protest with Doodle
Tom Embury-Dennis
Saturday 01 February 2020 10:36 Comments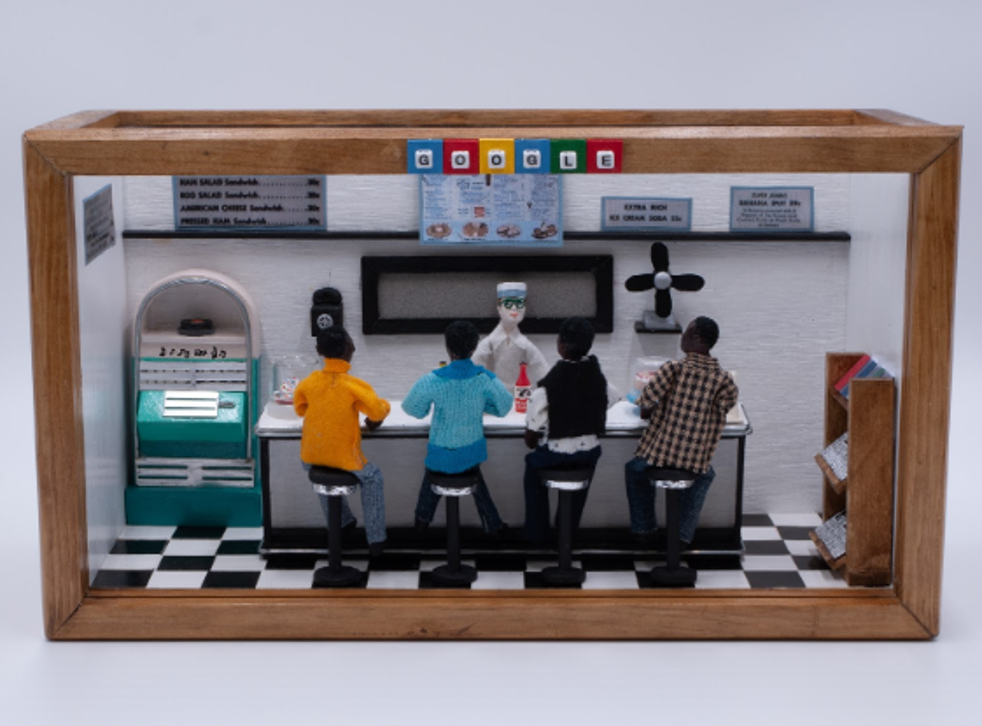 The "Greensboro Four", a group of civil rights-era activists, are being remembered on the 60th anniversary of their iconic stand against segregation in the US.
Inspired by Martin Luther King Jr's nonviolent protests for racial equality, four black college students in 1960 requested service at a "whites-only" café at a local Woolworth's department store in Greensboro, North Carolina.
After being refused, the students – Ezell Blair Jr, David Richmond, Franklin McCain and Joseph McNeil – remained in their seats and refused to leave until the store closed for the evening.
Despite being met by aggressive counter-protesters, the students were in the weeks following joined by hundreds of fellow demonstrators.
Willing to repeat the sit-ins for as long as necessary, by July the activists had forced Woolworths to integrate their canteen.
The best Google Doodles

Show all 50
The protest ultimately helped spark a nationwide nonviolent sit-in movement, and contributed to the banning of segregation of public spaces in 1964 with the passage of the Civil Rights Act.
Part of the Woolworths counter where the men sat is now housed at the Smithsonian National Museum of American History in Washington, DC, while the department store has been converted into a civil rights museum.
To commemorate the sit-in, Google are marking its 60th anniversary with a Doodle created by Los Angeles artist Karen Collins of the African American Miniature Museum.
"Creating art honouring the Greensboro sit-in (and the Civil Rights Movement it was part of) is my way of giving back to today's generation, especially to those who are in desperate times and troubles – to lift them up and teach them about their history," Ms Collins said.
Register for free to continue reading
Registration is a free and easy way to support our truly independent journalism
By registering, you will also enjoy limited access to Premium articles, exclusive newsletters, commenting, and virtual events with our leading journalists
Already have an account? sign in
Join our new commenting forum
Join thought-provoking conversations, follow other Independent readers and see their replies