British Columbia to ban hunting of grizzly bears for sport
Conservation groups praise decision of province's new left-wing government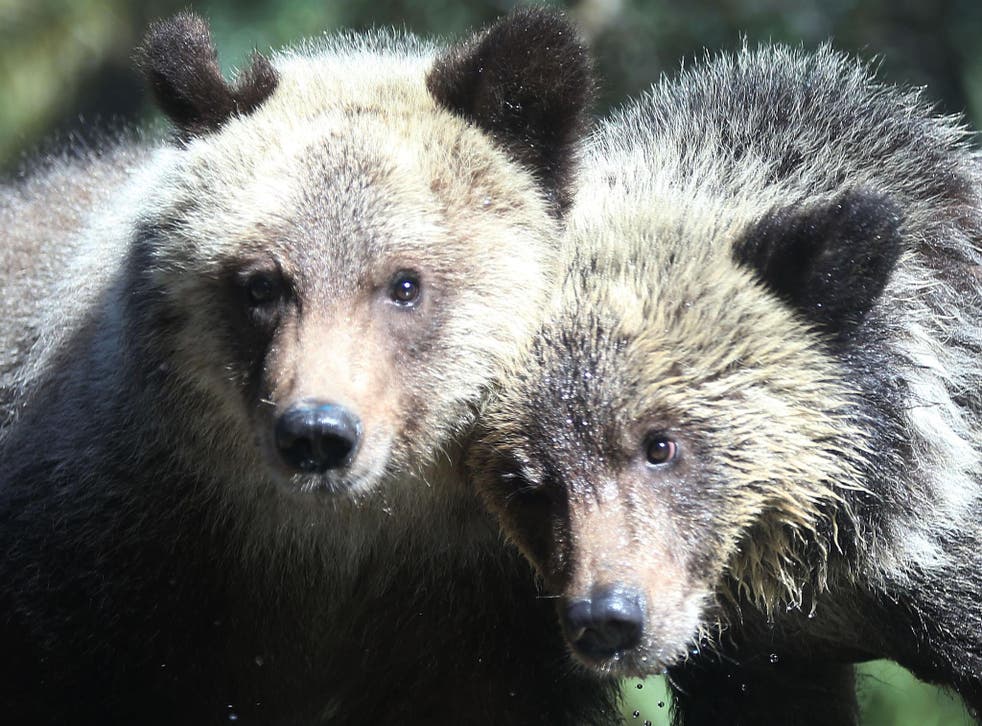 The trophy hunting of grizzly bears is to be banned by the Canadian province of British Columbia, prompting praise for the local administration from environmental groups.
Doug Donaldson, the provincial forests minister, said the change was "not a matter of numbers" as killing of around 250 bears by hunters every year was "sustainable" amid a grizzly population of 15,000.
"It's a matter of society has come to the point in BC where they are no longer in favour of the grizzly bear trophy hunt," Mr Donaldson told CBC News.
"By bringing trophy hunting of grizzlies to an end, we're delivering on our commitment to British Columbians."
The new policy bans all hunting of bears in the Great Bear Rainforest from the end of November but still allows people to hunt the animals for food elsewhere in the province.
The Canadian hunting season is due to open in parts of the province next week.
The decision was made by the centre-left New Democrat Party under Premier John Horgan, who was recently elected to oversee the province after 16 years of rule by the more right-wing Liberal party.
The Wilderness Committee, a conservation group which campaigns against the hunting of bears for sport, said it had been waiting for the ban for the past 16 years.
World news in pictures

Show all 50
Joe Foy, the committee's campaign director, said in a statement: "Nearly 4,000 grizzly bears slaughtered for so-called sport. Premier Horgan is to be commended for ending this cruel and barbaric blood sport for good.
"We're glad the senseless killing of grizzly bears is coming to an end. Now this at-risk species has a better chance to recover. We've been counting the days until the killing stops."
In March lawmakers voted to roll back hunting restrictions brought in by former president Barack Obama relating to wildlife refuges in Alaska, a move which sparked an outcry from conservation groups.
Join our new commenting forum
Join thought-provoking conversations, follow other Independent readers and see their replies