Barack Obama not likely to close Guantanamo prison during his final year as president
Republicans in Congress have repeatedly vowed to block any attempt to close the notorious p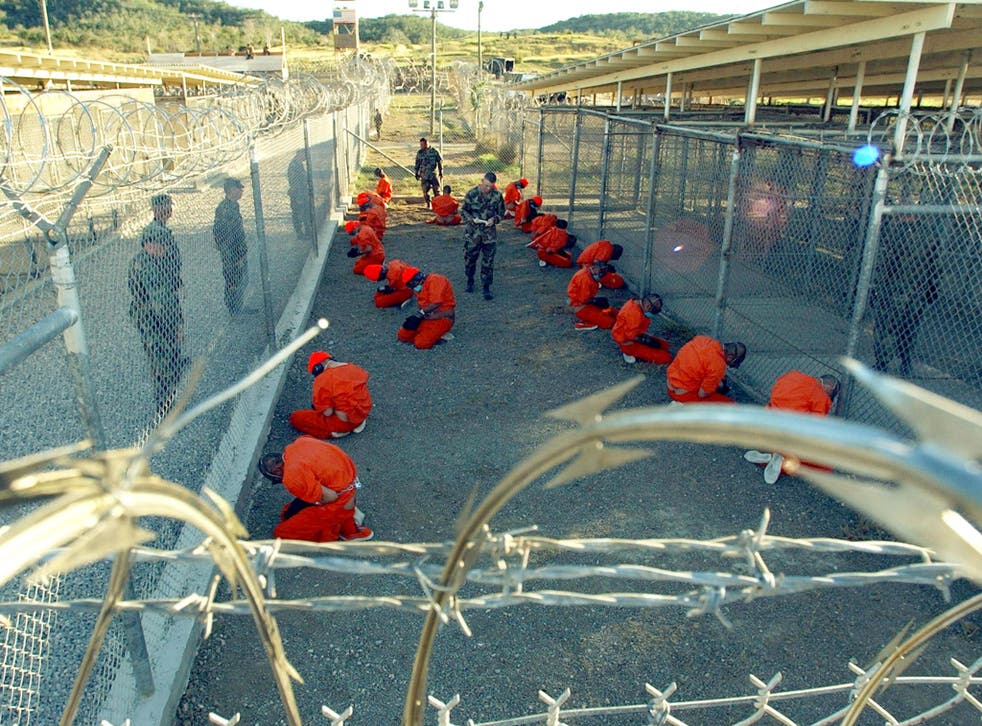 One of the earliest promises made by President Barack Obama when he first entered the White House in 2008 may never come to fruition. The administration will no longer pursue the use of executive order to close the Guantanamo Bay military prison in Cuba.
A source close to the deliberations told Reuters that administration officials decided it would not be a viable strategy for the President to use his executive privilege to carry out the order.
"It was just deemed too difficult to get through all of the hurdles that they would need to get through," the source said, "and the level of support they were likely to receive on it was thought to be too low to generate such controversy, particularly at a sensitive [time] in an election cycle."
With executive action off the table, then, Mr Obama would have to get full Congressional approval to close the prison, which was established after the 11 September attacks to detain suspected terrorists.
The prison has been the focus of significant criticism as it became a symbol of the US War on Terror, indefinite detainment without charges, and torture.
USA: 'Close Guantanamo' - Protests hit the White House, Washington D.C.
Putting the decision in the Congress' hands would lessen the chances of closure. Republicans in Congress oppose the motion to bring the remaining 80 prisoners to maximum security prisons in the US - while also opposing the transfer of prisoners to prisons in other countries, citing concerns of releasing prisoners to conduct militant extremist activity.
Mr Obama has previously called the military installation a "recruiting ground" for terrorist groups.
Thirty of the 80 remaining prisoners have been approved for transfer to different countries; 10 are currently being prosecuted in military commissions. Remaining prisoners, Reuters says, have been deemed "too dangerous" for release.
The prison had held 800 prisoners at its peak, but a strategy of the Obama administration had been to lower the number of detainees to make the cost of running the facility on a day-to-day basis unsustainable.
The cost of running Guantanamo reportedly tallied $445m (£313m) during the 2015 fiscal year - $5.5m per each of the 80 prisoners.
"The administration's goal is to work with Congress to find a solution to close Guantanamo," spokesperson for the White House National Security Council, Myles Caggins, said, adding that the prison has made "substantial progress" in transferring prisoners to other countries.
But the Obama administration has yet to publicly acknowledge the ruling out of an executive order.
"If Congress ... would finally say no to the president's plan and the executive order option wasn't on the table, there was a concern that the wheels could grind to a halt," the source familiar with White House talks said.
But with a Congress that is not champing at the bit to approve any of the president's proposals, the likelihood of Mr Obama fulfilling one of his remaining 2008 pledges seems less than promising.
Register for free to continue reading
Registration is a free and easy way to support our truly independent journalism
By registering, you will also enjoy limited access to Premium articles, exclusive newsletters, commenting, and virtual events with our leading journalists
Already have an account? sign in
Register for free to continue reading
Registration is a free and easy way to support our truly independent journalism
By registering, you will also enjoy limited access to Premium articles, exclusive newsletters, commenting, and virtual events with our leading journalists
Already have an account? sign in