Guantano Bay prisoner releases: Six men held without charge at controversial facility for 12 years to be set free in Uruguay
The men were captured as suspected militants in 2002
Adam Withnall
Sunday 07 December 2014 14:16 Comments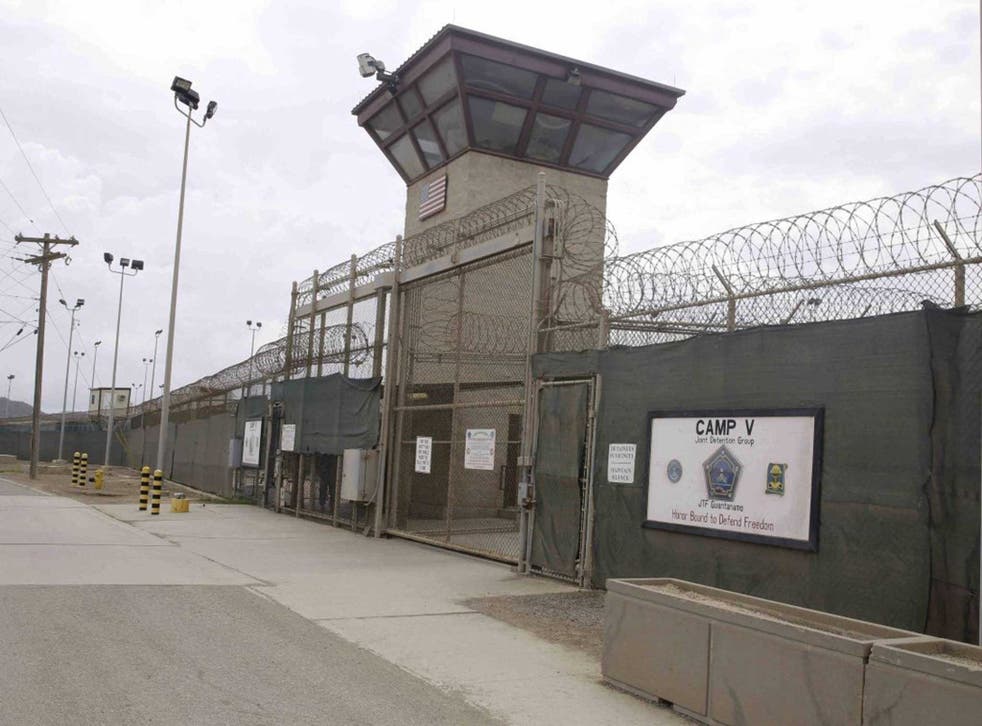 Six men held without charge for more than a decade at Guantanamo Bay have been released and sent to Uruguary to be resettled as refugees.
Announced by the Pentagon on Sunday morning, it is the largest single prisoner release from the controversial military facility since 2009.
All of the six men – four Syrians, a Tunisian and a Palestinian – were captured in 2002 on suspicion of being militants with ties to al-Qaeda. They were taken to the US base on Cuba but never charged.
They have also been cleared for release since 2009 after being judged not to pose a security threat, but officials refused to send them back to their conflict-ridden home countries and struggled to find countries willing to take them.
Human rights lawyers and officials united today in thanking Uruguay for volunteering to house the former detainees. While they are rehabilitated they will be declared "free men", though subject to "security arrangements" and with expected limitations on travel abroad, a US official said.
President Barack Obama pledged to close down the internationally-condemned facility at Guantanamo when he came to office nearly six years ago, but has faced repeated roadblocks in his attempts to do so.
"We are very grateful to Uruguay for this important humanitarian action," said Clifford Sloan, Obama's State Department envoy on Guantanamo, who negotiated the resettlement deal in January.
"The support we are receiving from our friends and allies is critical to achieving our shared goal of closing Guantanamo, and this transfer is a major milestone."
Among those transferred was Abu Wa'el Dhiab, a 43-year-old Syrian who has staged a long-term hunger strike and was at the centre of a legal battle over the military's use of force-feeding.
Cori Crider, a lawyer for Dhiab from the human rights group Reprieve, praised Uruguay's President Jose Mujica, a former political prisoner himself, for accepting the men.
He said: "Despite years of suffering, Mr Dhiab is focused on building a positive future for himself in Uruguay. He looks forward to being reunited with his family and beginning his life again."
Register for free to continue reading
Registration is a free and easy way to support our truly independent journalism
By registering, you will also enjoy limited access to Premium articles, exclusive newsletters, commenting, and virtual events with our leading journalists
Already have an account? sign in
Join our new commenting forum
Join thought-provoking conversations, follow other Independent readers and see their replies