Guatemala volcano: Satellite captures video of Fuego eruption from space
Volcan de Fuego is one of the most active volcanoes in Central America
Monday 19 November 2018 23:23 GMT
Comments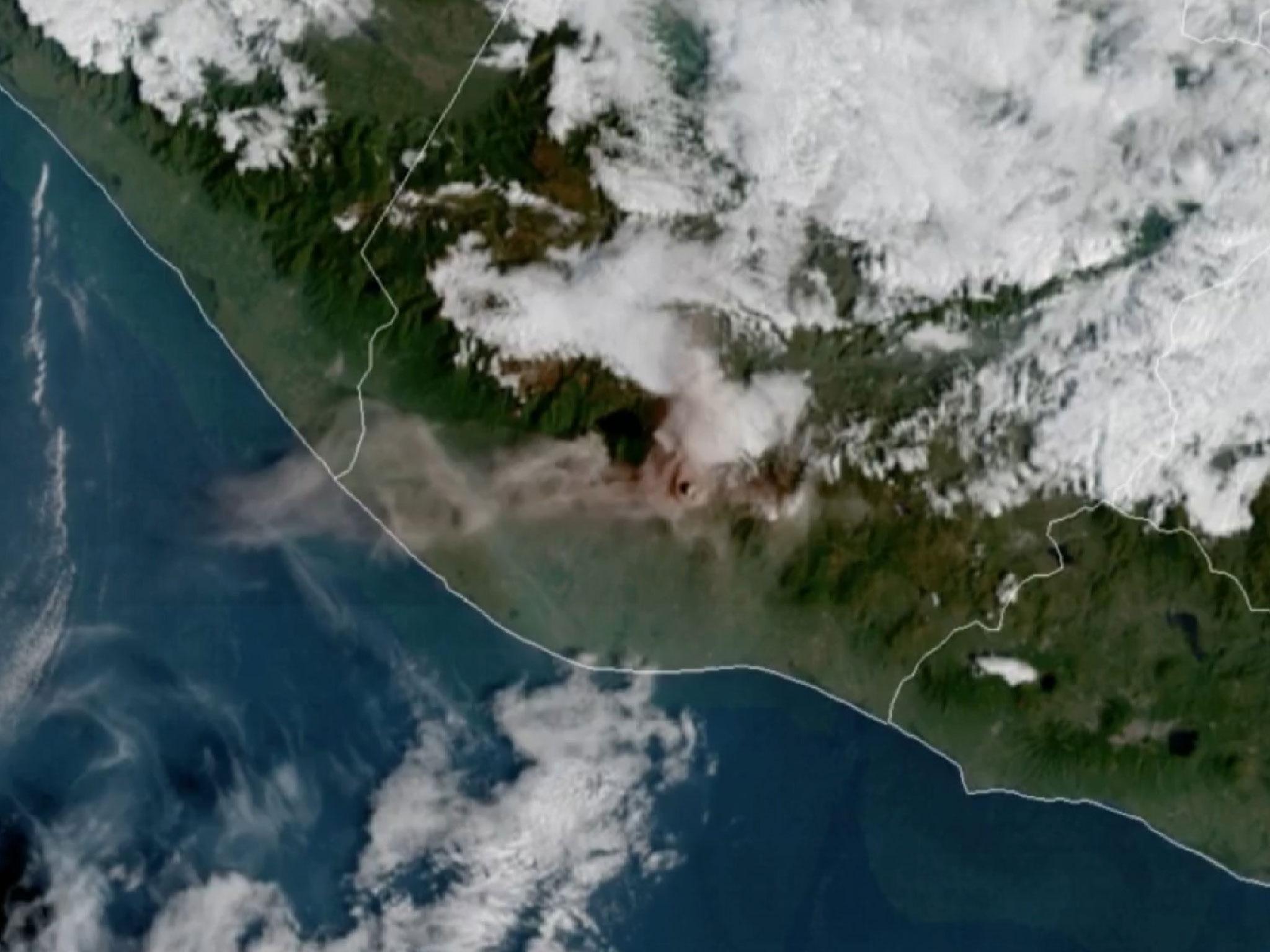 Satellite imagery has captured footage of the Fuego volcano eruption in Guatemala from space.
An estimated 4,000 residents have been evacuated from areas surrounding the Volcano of Fire on Monday as explosions of rock and ash came from the crater.
Eruptions from the 12,300-foot high volcano shook homes with "constant sounds similar to a train locomotive," Guatemala's volcanology unit said.
Burning lava burst as high as 3,200ft into the sky from the crater while a column of ash rose nearly 23,000 feet above sea level and floated towards Guatemala City nearly 20 miles away.
Individuals from 10 communities fled the area as authorities coordinated yellow school buses to take hundreds of families to shelters.
Almost 4,000 people had been evacuated by early Monday, the national disaster commission said.
Volcan de Fuego is one of the most active volcanoes in Central America.
In June an eruption killed 194 people and rendered 234 as officially missing persons, although there are thousands of people missing, according to organisations supporting the communities surrounding the volcano.
Further eruptions of ash and hot rock in October heralded as warning for locals.
Additional reporting by AP
Join our commenting forum
Join thought-provoking conversations, follow other Independent readers and see their replies