Guatemalan mayor lynched and set on fire over attack on rival
The country has been reeling since the resignation last month of president Otto Pérez Molina
Andrew Buncombe
New York
Monday 12 October 2015 17:21 Comments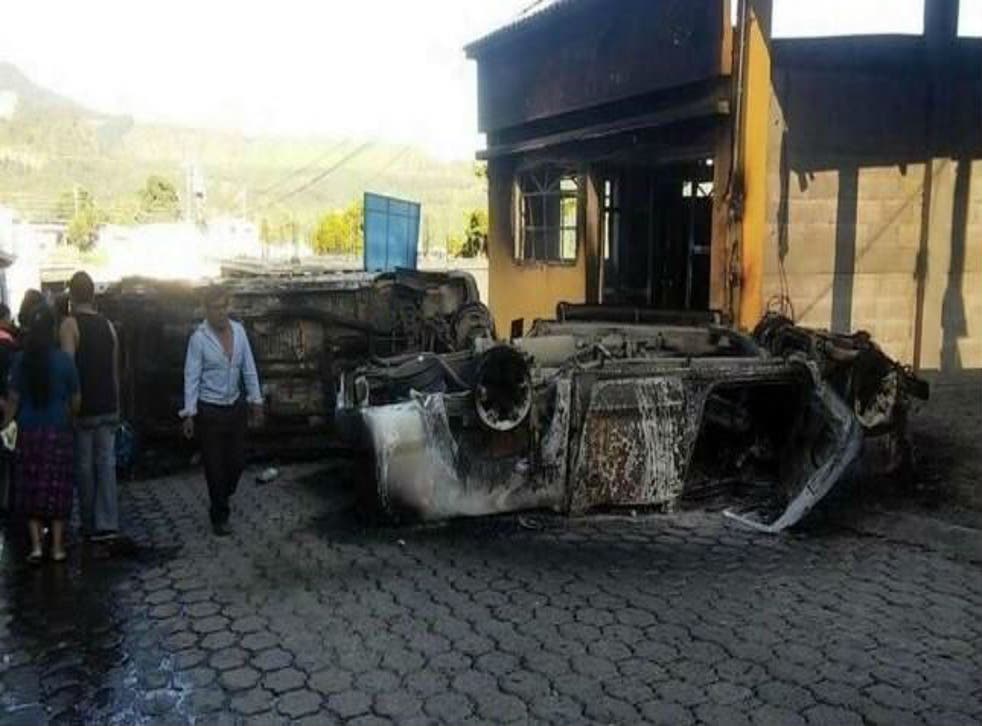 The mayor of a town in Guatemala has been lynched and set on fire by a group of locals who accused him of ordering an attack on his political rival.
Mayor Basilio Juracan died after being beaten and set alight in Concepcion, in the western Solola province, on Sunday.
The BBC said residents believed he was behind an earlier attack in which two women were killed and five other people injured.
Guatemala is one of the most violent countries in Latin America and gun crime is rampant, though the lynching of an elected official is unusual.
The country has been reeling since the resignation last month of president Otto Pérez Molina and his subsequent jailing amid a corruption scandal. The country has for decades been marked by military dictatorships backed by the US, and violent repression.
Last month, Mr Juracan defeated Lorenzo Sequec in the mayoral race in Concepcio 62 miles west of Guatemala City,
After losing the election, Mr Sequec accused Mr Juracan of mismanagement and demanded an investigation into the town's finances.
On Sunday morning, Mr Sequec and members of his family were travelling along a local road when they were cut off by another car.
Unidentified gunmen stepped out of the car and opened fire on Mr Sequec's car.
His 17-year-old daughter and 16-year-old niece were killed and Mr Sequec and four others were injured, the BBC said.
After news of the ambush spread, a group of angry residents searched for Mr Juracan, whom they suspected of ordering the attack.
After setting alight a number of homes belonging to relatives of Mr Juracan, they tracked down the mayor at his house.
They dragged him out, beat him and set him alight.
Police arrived, but too late to save Mr Juracan.
Register for free to continue reading
Registration is a free and easy way to support our truly independent journalism
By registering, you will also enjoy limited access to Premium articles, exclusive newsletters, commenting, and virtual events with our leading journalists
Already have an account? sign in
Join our new commenting forum
Join thought-provoking conversations, follow other Independent readers and see their replies