Historic Midwest flooding to increase Gulf of Mexico 'dead zone' to size of Massachusetts
It could be one of the largest areas in which fish cannot survive on record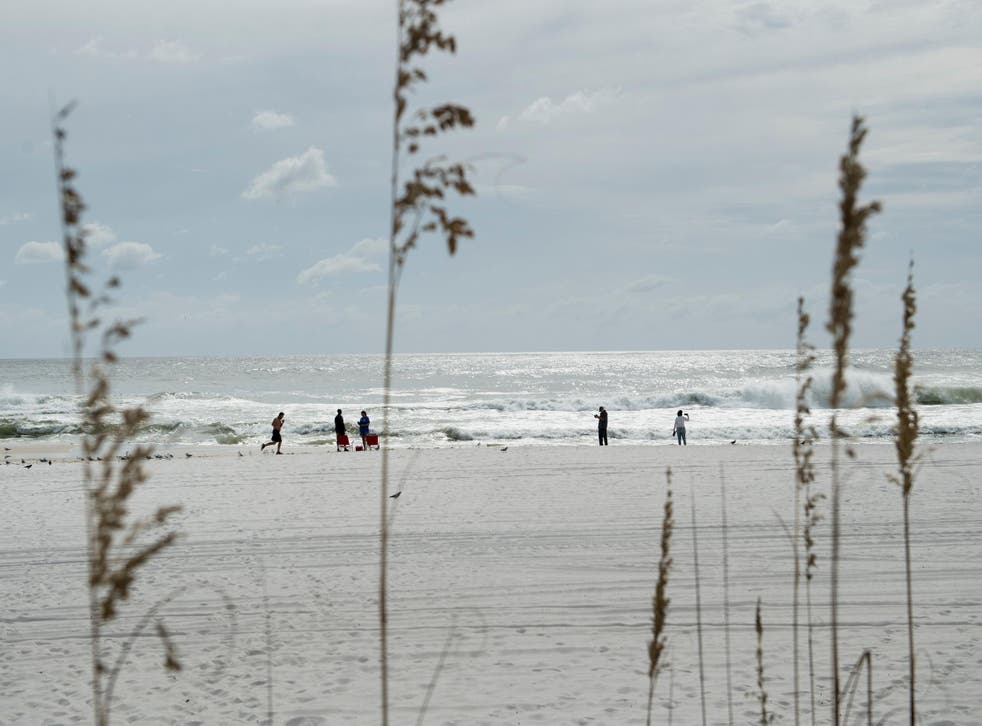 Scientists predict the "dead zone" in the Gulf of Mexico will be unusually large this year, in part due to the historic flooding in the Midwest hundreds of miles away.
A dead zone, or hypoxic zone, is an area in water where oxygen concentration is so low that animal life suffocates and dies. The Gulf of Mexico hosts a consistently large one; in 2017, it reached its largest recorded mass at 8,776 square miles, or roughly the size of New Jersey. This year's zone is predicted to take up approximately 7,829 square miles, which is about the size of Massachusetts.
This year's large zone is caused by nutrient pollution, the result of intense flooding in the American Midwest, where the Mississippi River's watershed saw abnormally high amounts of flooding that created record high river flows.
The nutrient discharge, in the form of fertiliser and manure, washed into streams, rivers and lakes, stoking the growth of algae, which depletes oxygen in the water, killing aquatic life and making water unsafe to swim in or drink.
This also led to much larger nutrient discharge to the Gulf of Mexico, into which the Mississippi River flows.
Research from the US Geological Survey, or USGS, showed that discharge in May in the Mississippi and Atchafalaya rivers was roughly 67 per cent above the average between 1980 and 2018, according to a report from the National Oceanic and Atmospheric Administration, or NOAA.
NOAA issues a forecast of the Gulf of Mexico's dead zone, which occurs annually during the summer. The official size will be confirmed in August.
"Long-term monitoring of the country's streams and rivers by the USGS has shown that while nitrogen loading into some other coastal estuaries has been decreasing, that is not the case in the Gulf of Mexico," said Don Cline, associate director for the USGS Water Resources Mission Area. "USGS monitoring and real-time sensors, coupled with watershed modelling, will continue to improve our understanding of the causes of these changes and the role they play in the Gulf and other coastal areas."
The dead zone costs the US seafood and tourism industries $82 million annually, due in large part to the expanded areas fishermen must journey to in order to reach living fish.
Million gallons of oil a day gush into Gulf of Mexico

Show all 4
The dead zone was not the only source of detrimental climate news for the Gulf of Mexico this week. A federal study released Tuesday estimated that an oil spill that took place in 2004 when a Taylor Energy Company oil platform sank during Hurricane Ivan, has been releasing as much as 4,500 gallons a day, not three to four gallons a day, which the rig owner has been claiming. The new report means the oil spill is at least a thousand times worse than originally predicted.
Support free-thinking journalism and attend Independent events
Join our new commenting forum
Join thought-provoking conversations, follow other Independent readers and see their replies