Jamie Gilt: Gun rights activist shot by 4-year-old son after claiming he was 'jacked up' to fire weapons
Police said they had not yet determined whether the victim of the incident was to face charges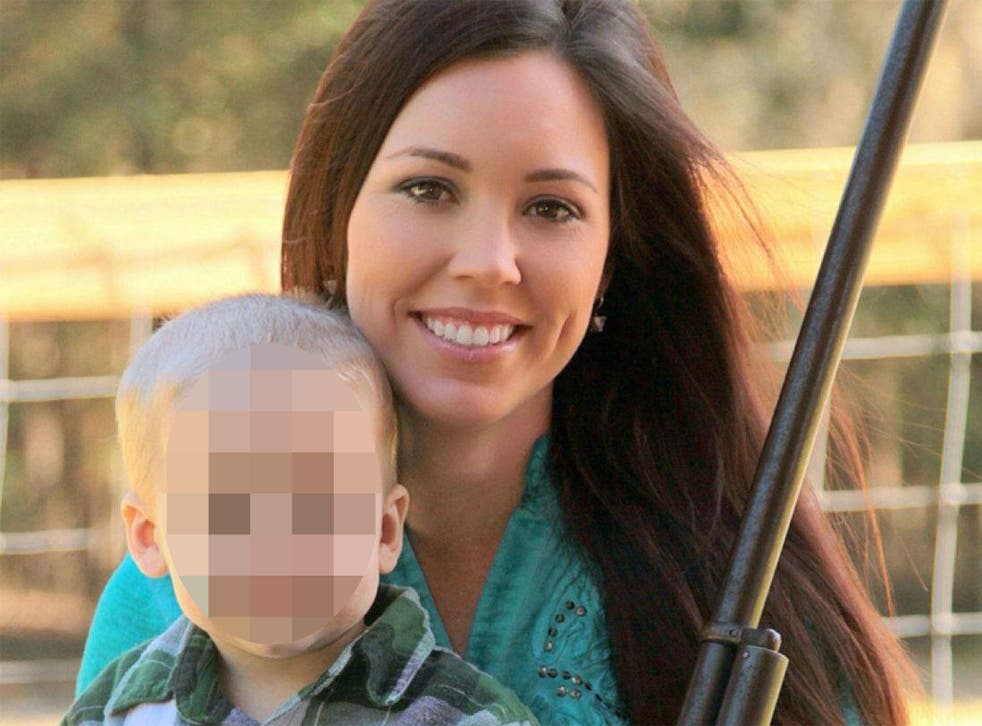 An outspoken gun rights activist has been shot and wounded by her four-year-son - hours after she posted a message on social media saying how "jacked up" he was to shoot a weapon.
Police in Florida said Jamie Gilt was in a stable condition in hospital after being shot in the abdomen while driving. Police said it appeared her son, sitting in the back seat, had somehow managed to get his hands on a .45 calibre handgun and shoot her, the bullet passing through her body.
"She was shot through the seat and the round went through her back," Capt Joseph Wells of the Putnam County Sheriff's Office, told the Florida Times-Union.
Ms Gilt, from Jacksonville, frequently posts on social media about her love of guns and her views on Second Amendment rights, as well as her support for Republican presidential candidate Ted Cruz. Her Facebook page also contains material many would consider racist.
The night before Tuesday's incident she wrote that her "4-year-old gets jacked up to target shoot the .22". She has also posted a number of comments about how it is better to confront a burglar with a gun than to call the police.
The famous for and against US gun control

Show all 31
"I can promise though, if someone breaks into my house, or tries to harm me or my family pretty much anywhere, they will be shot and most likely killed," she said in one post.
"It's my right to protect my life. Not sit around and wait for someone to come pack up my body or take me to the hospital after I've been beaten and raped."
The police did not immediately respond to inquiries on Wednesday. However, a statement issued by the sheriff's office they were convinced the shooting was not intentional.
US Mass shooting time-lapse 2015
"Before being transported to the emergency room, the victim told deputies that her son had accidentally shot her," it said.
"The investigation by major crimes unit detectives and the analysis of the crime scene confirmed that the victim was accidentally shot by the young boy who was sitting in the back seat of the vehicle."
Police said that Florida law required gun owners to ensure they were kept securely.
"Florida Statute makes it a misdemeanor for a person to store or leave, on a premise under his or her control, a loaded firearm in such a manner that it is likely a child can gain access to the firearm. The investigation is ongoing to determine exactly how the firearm was stored in the vehicle," police added.
"Due to her medical condition, detectives have not been able to interview the victim and any decision on the filing of criminal charges will not come until after we speak with the victim."
Join our new commenting forum
Join thought-provoking conversations, follow other Independent readers and see their replies