Gypsy moth: US has another bug to worry about after 'murder hornets'
'This imminent danger of infestation seriously endangers the agricultural and horticultural industries of the state,' Jay Inslee says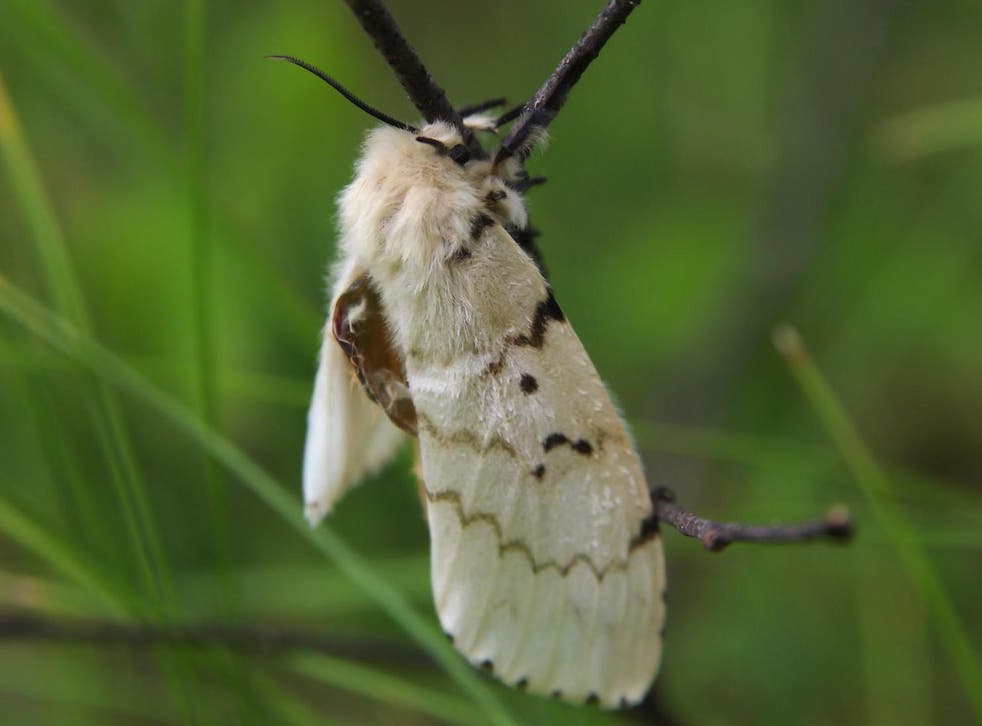 Washington governor Jay Inslee has issued an emergency warning about a possible infestation of gypsy moths, just days after scientists revealed dangerous Asian hornets had been spotted in the state.
Both Asian gypsy moths and Asian-European hybrid gypsy moths pose a threat to Washington, according to the governor.
The moths can severely damage trees and shrubs, according to the the US Department of Agriculture.
"Large infestations can completely defoliate trees," the department said. "This defoliation can severely weaken trees and shrubs, making them more susceptible to disease. Repeated defoliation can lead to the death of large sections of forests, orchards and landscaping."
Mr Inslee said that the moths are also able to cause major damage to the state's agricultural industry.
"This imminent danger of infestation seriously endangers the agricultural and horticultural industries of the state of Washington and seriously threatens the economic well-being and quality of life of state residents," he said.
Officials plan to begin aerial spraying of a bacteria-based insecticide in order to avert a full-blown infestation.
The moths are such a threat because females can fly up to 25 miles and their larvae can feed on hundreds of different kinds of plants - meaning their potential habitat is huge.
It adds to the woes of Washington scientists, after it was revealed this week that they had also spotted Asian giant hornets in the state.
The Washington state agriculture department revealed that the bugs, which have been nicknamed "murder hornets" for their ferocious nature, had been in the country since December.
They are able to destroy beehives and even kill humans.
Environment news in pictures

Show all 8
"You may not see Asian giant hornets themselves, but you may see the aftermath of an Asian giant hornet attack," the department said.
"These hornets will leave piles of dead bees, most of them headless, outside their beehive."
Register for free to continue reading
Registration is a free and easy way to support our truly independent journalism
By registering, you will also enjoy limited access to Premium articles, exclusive newsletters, commenting, and virtual events with our leading journalists
Already have an account? sign in
Register for free to continue reading
Registration is a free and easy way to support our truly independent journalism
By registering, you will also enjoy limited access to Premium articles, exclusive newsletters, commenting, and virtual events with our leading journalists
Already have an account? sign in
Join our new commenting forum
Join thought-provoking conversations, follow other Independent readers and see their replies