Hairdresser refuses to shave head of depressed girl
'I had one of the hardest experiences. I had a 16-year-girl come in who has been dealing with severe depression for a few years now,' says hairdresser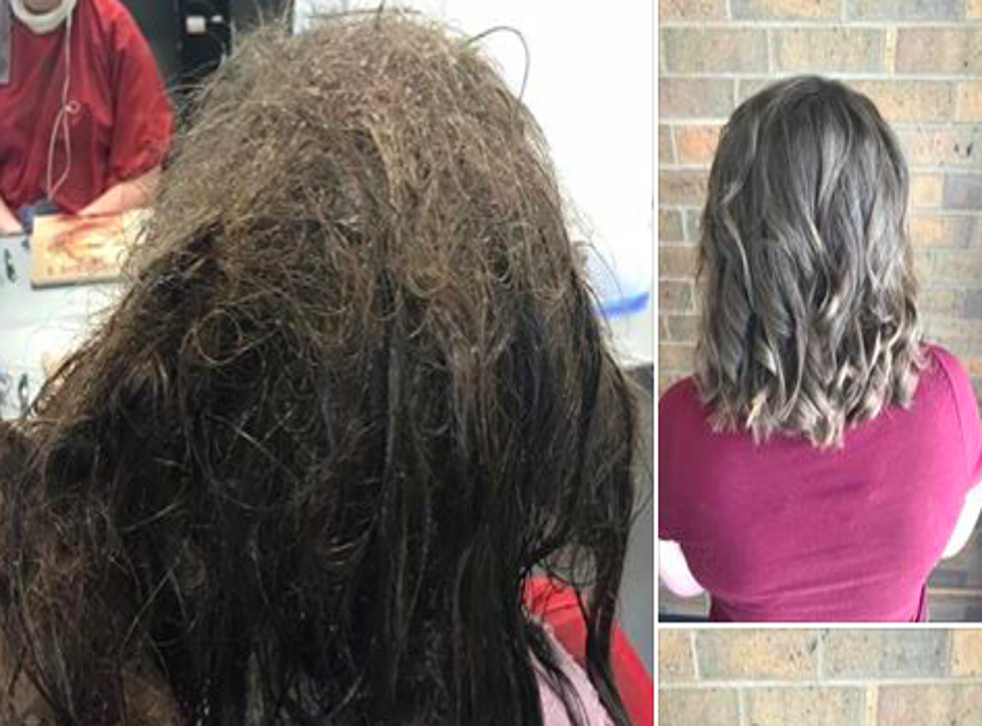 Trying to define depression is akin to trying to nail jelly to the wall. Depression is not only a catch-all term but it manifests itself in a whole host of ways and varies wildly from person to person.
Nevertheless, there are of course symptoms of depression which we are all aware of - feelings of hopelessness, low energy, fatigue, loss of interest and pleasure in things. But on the other hand there are also manifestations of depression people are far less attuned to and educated about.
For this reason, Kayley Olsson, a 20-year-old student hairdresser in Waterloo in Iowa, took it upon herself to share an anecdote about a teenage girl who suffered from depression and came into her salon with densely tangled and matted hair.
"Today I had one of the hardest experiences - I had a 16-year-girl come in who has been dealing with severe depression for a few years now," Ms Olsson wrote in a Facebook post which has been shared 73,000 times.
"She got to the point where she felt so down and so worthless she couldn't even brush her hair, she told me she only got up to use the restroom".
The teenager had a school photograph arranged and she requested the salon to rid of all her locks because she could not face the pain of combing out the matted knots.
Nevertheless, Ms Olsson and her colleague Mariah Wenger, who are both beauty therapy students, refused to cut off her waist-length hair and instead opted to brush it out instead.
Mental Health Awareness: Facts and figures

Show all 10
"When she walked in she told us just cut it all off I can't deal with the pain of combing it out, she called herself worthless for it," Ms Olsson explained.
"It honestly broke my heart and we tried everything we could to keep this child's hair for her! At the end of the day I want this to be a lesson to people.
"Mental health is a thing, it effects people all around the world and of all ages! Parents take it serious don't just push your kids off and tell them to get over something they legitimately can't. A child should never feel so worthless to not even want to brush their hair."
The viral post has received nearly 60,000 comments at the time of writing and includes women relating their own experiences of struggling with mental health problems.
"It's happened to me - I suffer with bipolar and had an episode and didn't brush my hair or take care of myself - just remember beautiful girl you're not on your own," said Sarah-Lee.
"I've been in this position and I can't tell you how comforting and important it is for a hairdresser to be kind and understanding. I wasn't judged either and got my hair back to being beautiful," said Claire McDonald.
"I work with mental health and good for you. I see this daily it's sad but so true," said Renay St Amand.
For confidential support on mental health you can call the Samaritans free, any time from any phone, on 116 123 (this number will not appear on your phone bill), email jo@samaritans.org or go to www.samaritans.org to find details of your nearest branch
Join our new commenting forum
Join thought-provoking conversations, follow other Independent readers and see their replies