Haiti bus crash: At least 34 killed as driver 'attempts to flee scene of accident'
Authorities say driver ploughed into a parade as he was attempting to flee the scene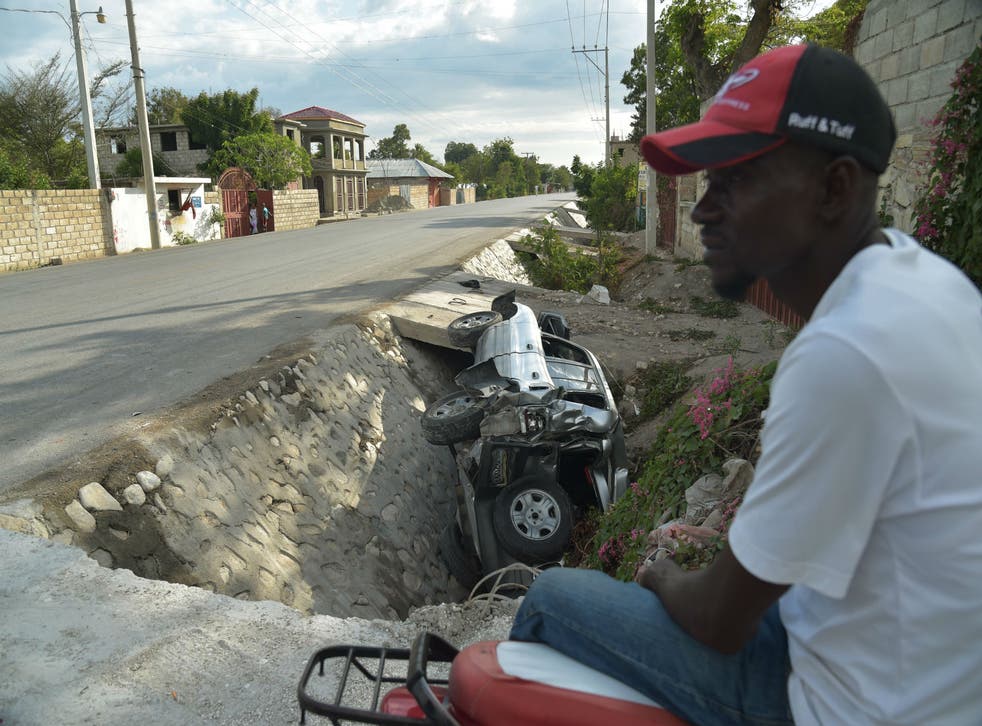 At least 34 people have been killed and 17 more are injured after a bus crashed into a crowd in northern Haiti, according to the country's civil protection authorities.
The bus, which was coming from Cap Haitien to the capital Port-au-Prince, crashed outside the town of Gonaives at around 3am on Sunday, the authorities said.
Marie-Alta Jean Baptiste, the director of the Civil Protection Authority, told Agence France-Presse the bus first hit two people, killing one and wounding another, before the driver, while attempting to flee, hit three bands of Rara musicians – a type of traditional Haitian street performer – during a parade.
It was not immediately clear what caused the initial accident. The driver is being sought by police.
After the accident, other musicians and people in the parade began hurling rocks at the bus and attempted to set it on fire but police were able to rescue the passengers onboard.
Haitian roads are dangerous and chaotic, with few rules observed by pedestrians, motorcyclists and drivers.
Parades featuring Rara musicians, who perform with traditional instruments and are often joined by their audience, are common at this time of year as the country gears up for the celebration of Easter.
Additional reporting by Reuters
Join our new commenting forum
Join thought-provoking conversations, follow other Independent readers and see their replies