Haiti prime minister resigns amid spike in killings and kidnappings
Joseph Jouthe's departure comes as Caribbean country also prepares for constitutional referendum and general election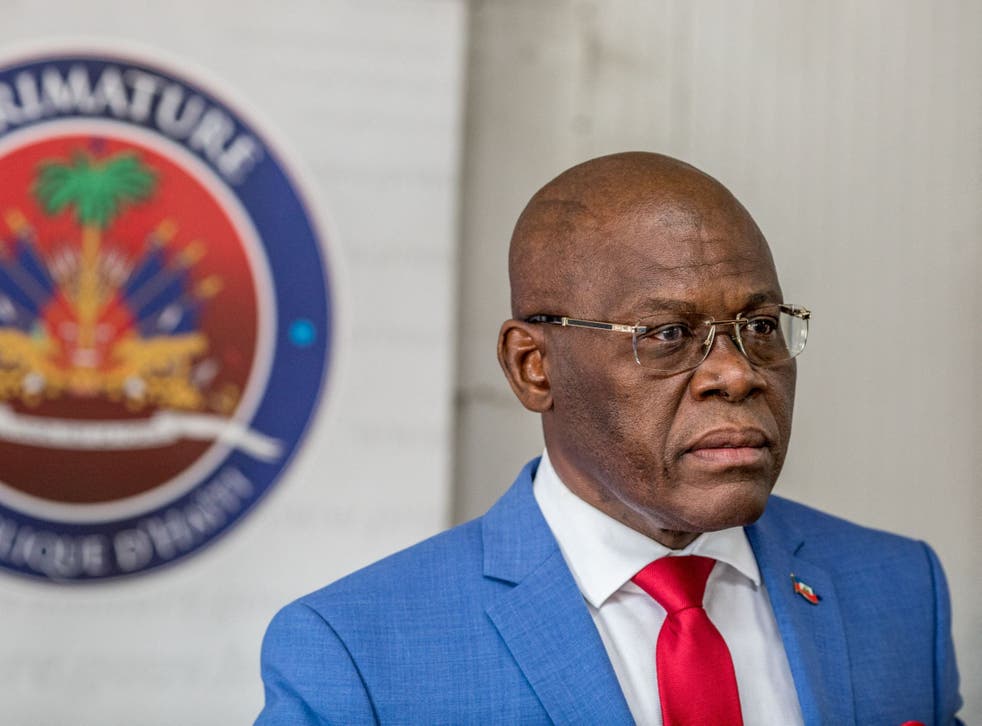 Leer en Español
Haiti's prime minister has resigned as the country faces a spike in killings and kidnappings.
Joseph Jouthe, who has served as prime minister since March 2020, stepped down on Wednesday without giving an explanation for his resignation.
Mr Jouthe had previously tried to submit his resignation, but president Jovenel Moise at the time had rejected it.
This time, Mr Moise accepted the resignation of Mr Jouthe and his cabinet and announced foreign minister Claude Joseph had been appointed as Haiti's interim prime minister.
The president tweeted: "The resignation of the government, which I have accepted, will allow us to address the grave problem of public safety and to pursue discussions with a view to creating the necessary consensus for the political and institutional stability of our country."
Haiti has long had a high turnover of prime ministers, with eight of them appointed to the position since 2015.
As well as the recent spate of violence, the country is also preparing
The country is also preparing for an upcoming constitutional referendum and general election later this year.
Additional reporting by Associated Press
Join our new commenting forum
Join thought-provoking conversations, follow other Independent readers and see their replies