Hammerhead shark bites kayaker off the coast of California
The 29-year-old was attacked as he dangled his feet over the side of his kayak in Malibu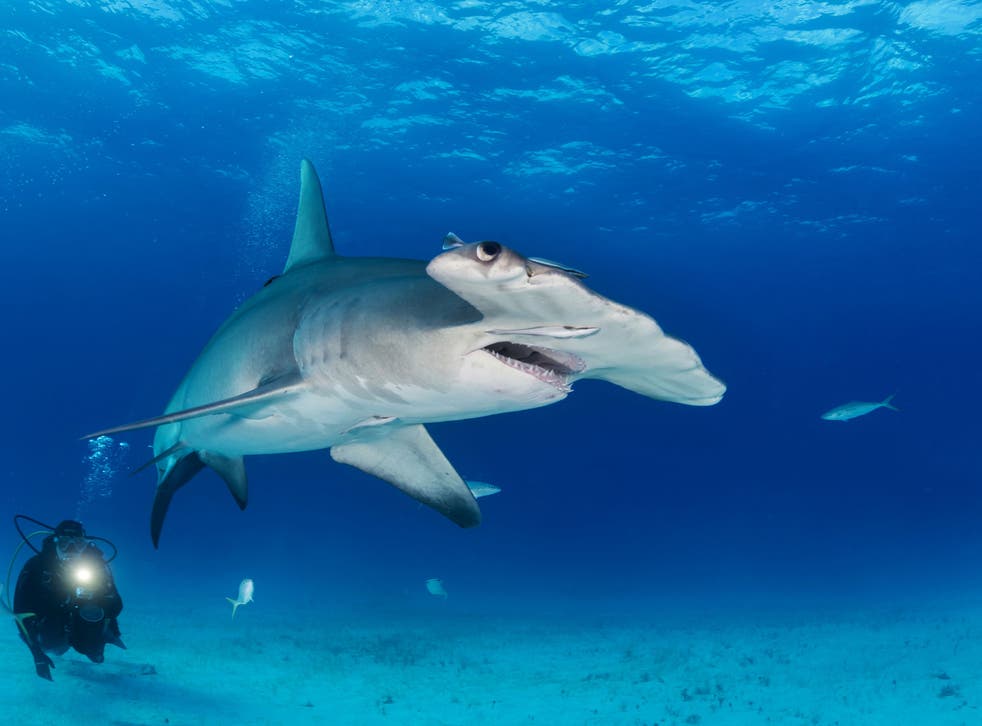 A kayaker has been badly bitten by a hammerhead shark off the coast of California.
According to a the Fire Captain of Ventura County, Daylan Marks was dangling his feet over the side of his kayak when a hammerhead shark knocked into him and bit him before swimming away.
Lidia Barillas, public information officer for the Los Angeles County Fire Department's Lifeguards Division, said the shark was 10ft long.
The 29-year-old kayaker was able to flag down a passing fishing boat and control the bleeding in the incident in Malibu on Saturday afternoon.
He was then able to paddle to shore before being airlifted to a local hospital.
Lifeguards escorted other kayakers to shore as a precaution but no other injuries were reported.
Ms Barillas told the Los Angeles Times: "It was a bite and release. Nothing severe but a very deep wound."
The number of shark attacks have risen in the past year due to warming waters but experts have said you are "more likely to be hit by lightning" than be killed by a shark.
Join our new commenting forum
Join thought-provoking conversations, follow other Independent readers and see their replies