Hamza bin Laden: US offers $1m reward in bid to find son of Osama bin Laden
Son of infamous terror group leader has emerged as a senior figure within al-Qaeda, US state department claims
Tom Barnes
Friday 01 March 2019 13:22 Comments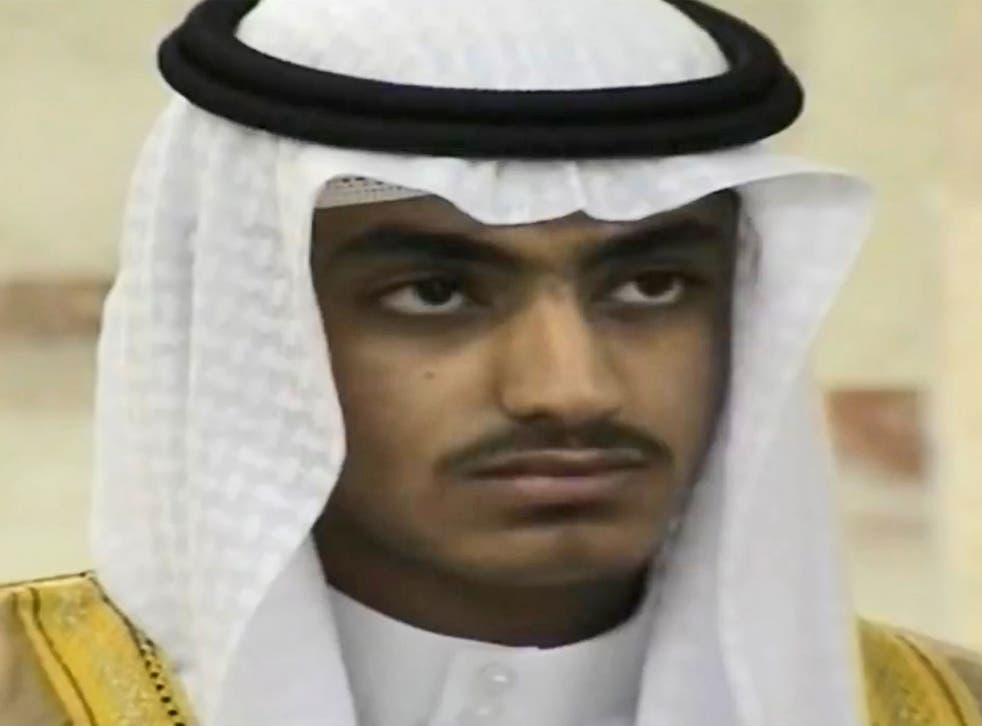 The US government is offering a $1m (£760,000) reward for information that helps trace the son of the late al-Qaeda leader Osama bin Laden.
The state department said it was seeking Hamza bin Laden, who is widely thought to be emerging as a leader within the extremist group.
His exact whereabouts have been unknown for a number of years, although various reports have speculated that he may be living in Pakistan, Afghanistan, Syria or Iran.
Saudi-born Hamza, thought to be around 30 years old, was named as a "specially designated global terrorist" by Washington in January 2017.
His father was killed during a US military raid in May 2011 on the secret complex where he had been living in Abbottabad, Pakistan.
Since then, Hamza has used audio and video messages on the internet to call for revenge attacks against America and its Western allies.
The state department said Hamza married the daughter of Mohamed Atta, the leader of the group of al-Qaeda hijackers on 9/11 who carried out the attack on the World Trade Center.
It added letters seized from bin Laden's compound in Abbottabad had indicated he was grooming his son to one day replace him as leader of the group.
Support free-thinking journalism and attend Independent events
Although al-Qaeda has orchestrated a long list of terror incidents across the world, it remains best known for the September 11 attacks in 2001, which killed almost 3,000 people and injured 6,000 more.
Members of the group hijacked four commercial aircraft – flying two into the World Trade Center in New York City and one into the Pentagon in Washington DC.
The fourth plane was heading towards Washington, before it crashed near Shanksville, Pennsylvania, when passengers staged a revolt and overpowered the hijackers.
Initially, bin Laden had denied he was responsible for the attacks, but later recanted this and admitted prior knowledge of the plans and al-Qaeda involvement.
Register for free to continue reading
Registration is a free and easy way to support our truly independent journalism
By registering, you will also enjoy limited access to Premium articles, exclusive newsletters, commenting, and virtual events with our leading journalists
Already have an account? sign in
Join our new commenting forum
Join thought-provoking conversations, follow other Independent readers and see their replies