Jeremy Meeks offered $100,000 porn contract
The convicted criminal – whose mugshot went viral last month – has already been offered modelling contracts and deals with a Hollywood talent agent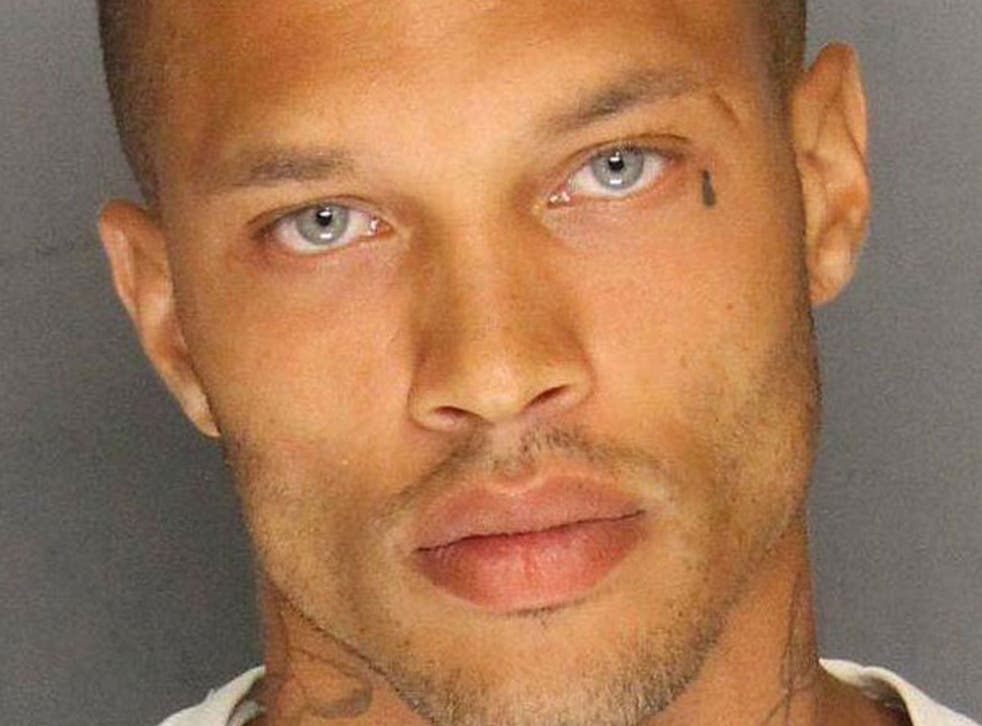 The rollercoaster life of convicted "handsome felon" Jeremy Meeks took another twist this week, after the 30-year-old was offered $100,000 to become a porn star.
Meeks, whose mugshot posted on a police Facebook page received thousands of admirers and ultimately went viral, has already been approached by a Hollywood talent agent and offered a $30,000 modelling contract.
But that overture has been trumped by the charmingly-named Dogfart Productions, a company that according to The Daily Dot touts itself as "the undisputed kings of adult interracial entertainment".
A statement from the porn company said it had offered Meeks the six-figure sum to appear in two scenes a week, saying: "We think Jeremy's look is absolutely perfect for our network".
It added that it was ready "to make the dreams of hundreds of thousands of horny women and one man looking for a new start come true".
Jeremy Meeks: 'Handsome felon' in pictures

Show all 10
Whether or not Meeks would accept such an offer is an entirely different matter. While his photo on the Stockton Police Department Facebook page has been liked by more than 100,000 people and commented on more than 26,000 times, the man himself shied away from the limelight during an ABC News 10 interview.
He is married, with a son, and his family say he has spent the last six years trying to live a quiet life after spending years in prison and reportedly being involved with the Northside Gangster Crips.
There is also a chance he will face further jail time, after police said he was arrested while driving a car with two passengers away from a house due to be searched. Police said there was an unregistered and loaded semi-automatic handgun along with two extended magazines in the trunk of the car.
Meeks faces gun and gangs related charges, but his mother Katherine Angier, who started a GoFundMe page for her son, says he is a "working man" with "no gang affiliations" who is being stereotyped because of his collection of tattoos, including a teardrop on his face.
"He's my son and he is so sweet," she wrote on the gofundme page. "Please help him to get a fair trial or else he'll be railroaded."
Join our new commenting forum
Join thought-provoking conversations, follow other Independent readers and see their replies