Jeremy Meeks: Handsome mugshot goes viral after California police share photo on Facebook
Jeremy Meeks, 30, was arrested for illegal weapon possession and gang crime
Lizzie Dearden
Saturday 21 June 2014 16:08 Comments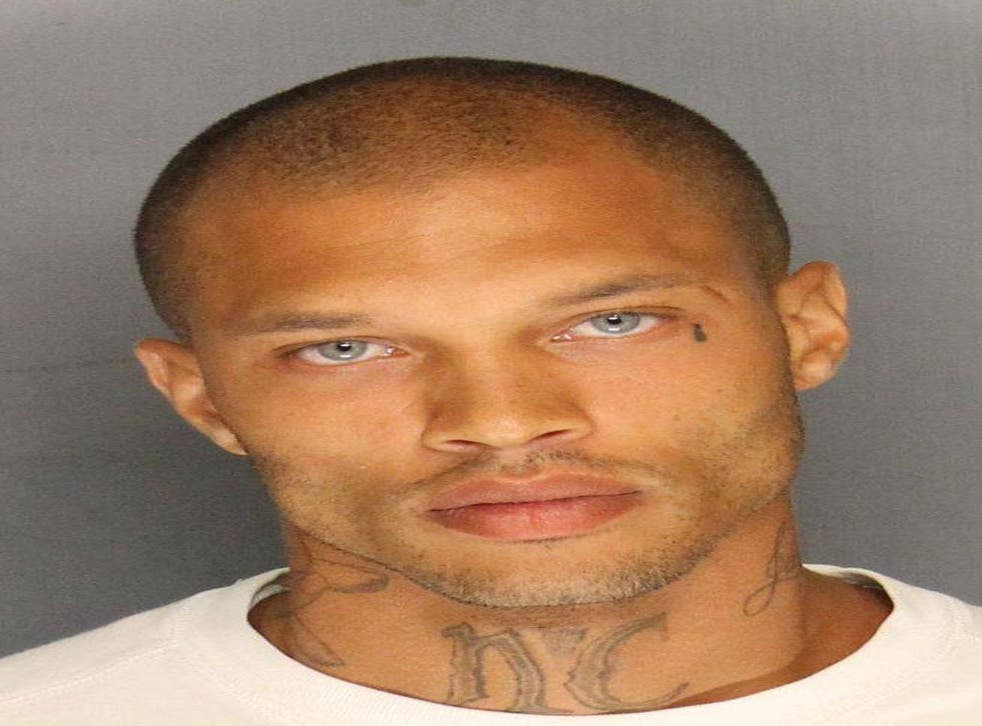 A handsome mugshot of a man arrested in an FBI crackdown on violent gangs in California has gone viral on Facebook, attracting more than 40,000 likes.
Jeremy Meeks, 30, was arrested on five charges of illegal weapon possession and one relating to gangs but that didn't stop thousands of women and men swooning at his picture.
The Stockton Police Department posted it alongside other mugshots after the operation was carried out on Wednesday.
No previous arrest photo has garnered so much attention since the Facebook page was set up in March 2012, Officer Joseph Silva told The Associated Press.
"I have not seen that many likes for a photo before," he said.
It has so far been "liked" by more than 40,400 people, has been shared 4,300 times and has almost 13,000 comments.
Many were from admirers, throwing in countless jokes about handcuffs and shared cells while comparing Meeks to Abercrombie & Fitch models.
But the symbolic teardrop tattoo beneath his eye did not go unnoticed.
One commenter wrote: "The teardrop usually means they have killed someone. So screw his good looks if you might not wake up after sleeping with him!"
But the bad boy charm was all part of the appeal for others, with one woman lamenting "he's too pretty to get locked up".
Meeks was one of four men taken into custody during Operation Ceasefire, a mission to curb a recent increase in shootings and robberies in Stockton in northern California.
Four firearms were confiscated during a sweep involving the Stockton Police gang unit, the FBI and other agencies.
Mr Silva called Meeks "one of the most violent criminals in the Stockton area," but did not detail crimes that he was believed be involved in.
He was being held after $900,000 (£528,000) bail was not paid and was scheduled to be formally charged on Friday.
Lindsay Lohan's mugshots

Show all 5
Celebrities including Lindsay Lohan, Justin Bieber and Reese Witherspoon have seen their unflattering mugshots beamed around the world after tussles with the law.
Register for free to continue reading
Registration is a free and easy way to support our truly independent journalism
By registering, you will also enjoy limited access to Premium articles, exclusive newsletters, commenting, and virtual events with our leading journalists
Already have an account? sign in
Join our new commenting forum
Join thought-provoking conversations, follow other Independent readers and see their replies