Harvard, Yale and Stanford sue Donald Trump over his 'Muslim travel ban'
Order threatens their ability to educate 'tomorrow's leaders from around the world', say schools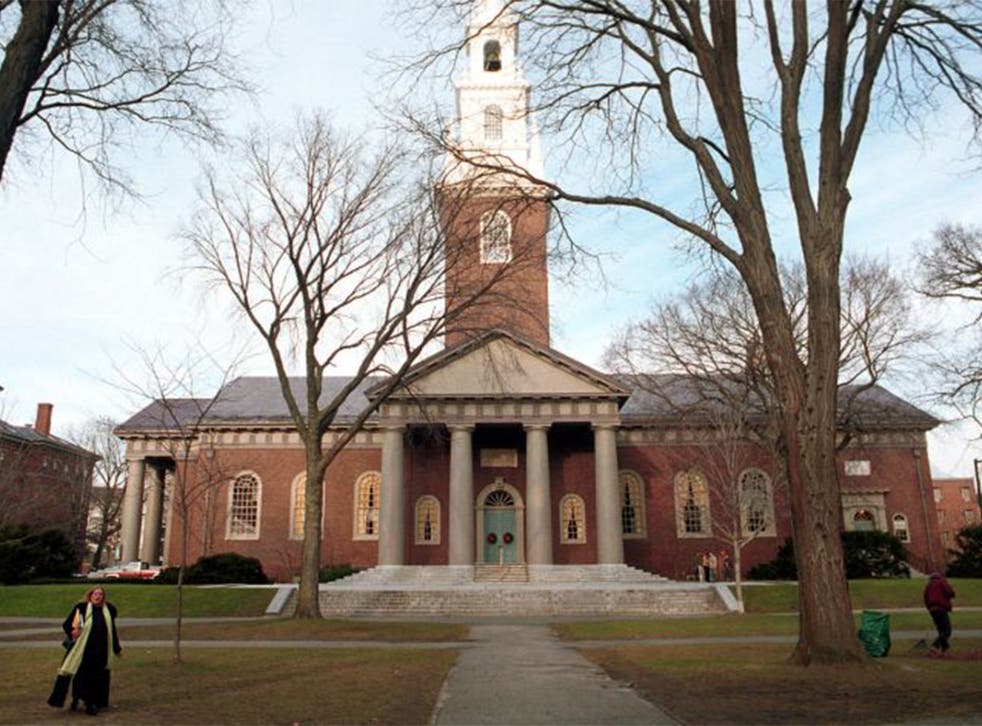 Harvard, Yale and Stanford are among 17 elite universities that have launched a legal challenge to Donald Trump's ban on refugees and citizens of seven Muslim-majority nations entering the US, saying it has "serious and chilling implications".
The schools said the ban threatened their ability to attract international students and academics they needed to "meet their goals of educating tomorrow's leaders from around the world".
They filed the papers on Monday in a New York federal court in support of an existing lawsuit.
The government has argued the case should be dropped since no one was in custody.
Trump considers "brand new" travel ban
President Trump signed an executive order at the end of January blocking entry to the US by people from Iran, Iraq, Libya, Somalia, Sudan, Syria, and Yemen.
The order stopped Syrian refugees from entering the country indefinitely and immediately halted the US Refugee Admissions Program for 120 days.
Following widespread outrage, the government amended the order to allow citizens to enter if they possessed a green card.
Activists protest Donald Trump's proposed Muslim ban

Show all 11
The universities wrote in a joint statement: "By prohibiting persons from freely travelling to and from this country, the executive order divides students and their families, impairs the ability of American universities to draw the finest international talent, and inhibits the free exchange of ideas."
On Thursday, US 9th Circuit Court of Appeals unanimously upheld a lower court's ruling blocking enforcement of the order. The Trump administration has indicated it will fight the decision.
Despite the block on the travel ban, the schools said it had already had a negative effect and argued the potential for harm continued.
"While the Executive Order is currently limited to seven countries, its damaging effects have already been widely felt by American universities," the schools said in their friend-of-the-court brief.
President of Maryland university Johns Hopkins – which is among the schools mounting the legal challenge – said in a message to its supporters that the executive order "takes our country down the ominous path of erecting barriers not on the basis of a demonstrated security threat but on the basis of religion".
He added: "The order stands in unambiguous opposition to our country's long-cherished values and ideals."
In the 2015-16 academic year, US universities accepted more than one million international students.
Around 10 per cent of Yale's faculty is international and approximately 65 per cent of its postdoctoral research community comes from abroad, according to the universities.
Scholars from around the world have called for a boycott of conferences in the US in response to the order. An online petition has accrued thousands of signatures from academics both inside and outside the country.
More than 42,000 scholars, including 62 Nobel Laureates and 813 Members of the National Academies of including the Sciences, Engineering and Arts have expressed their opposition to the travel ban, the court document claimed.
Join our new commenting forum
Join thought-provoking conversations, follow other Independent readers and see their replies