Hawaii becomes the first US state to place gun owners in a federal database
The new law comes after Democrats in Washington staged a Senate filibuster and a House sit-in following the Orlando massacre
Tim Walker
US Correspondent
Monday 27 June 2016 20:36 Comments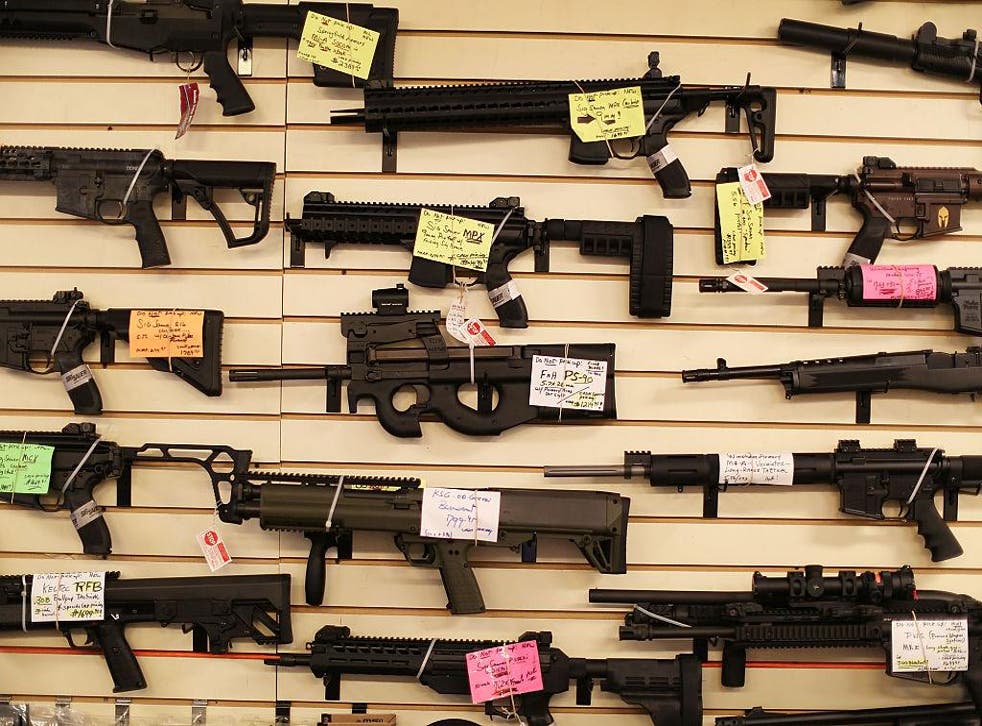 Hawaii has become the first US state to place its gun owners on a federally managed database and monitor them for criminal activity. The bill was signed last week by the archipelago's Democratic Governor, David Ige, and took effect immediately, permitting Hawaii police to decide whether gun owners ought to be allowed to possess a firearm following an arrest.
The new law comes in the wake of the 12 June massacre in Orlando and subsequent attempts by Democrats in Washington to pass modest gun control measures. A 15-hour filibuster by Democrats in the Senate and a sit-in by their colleagues in the House of Representatives have yet to produce any new gun laws in a gridlocked Congress controlled by Republicans.
Hawaii gun owners are already required to register their firearms. Under the new law, they will be enrolled in the FBI's "Rap Back" criminal monitoring system, which has previously been used to assess people being investigated by the authorities or those employed in positions of trust, such as schoolteachers.
"Rap Back" is operated by the FBI, who will inform Hawaii authorities whenever one of the state's registered firearm owners is arrested for a crime anywhere in the US. Visitors to Hawaii will also be required to register if they arrive in possession of a gun, but will be able to petition to be removed from the database after leaving the islands.
"This is about our community's safety and responsible gun ownership," Mr Ige said in a statement. "This system will better enable our law enforcement agencies to ensure the security of all Hawaii residents and visitors to our islands."
A spokeswoman for the National Rifle Association's (NRA) lobbying arm, the Institute for Legislative Action, told Reuters that the gun rights organisation found the measure "one of the most extreme bills we've ever seen."
Mr Ige also signed two more gun control measures into law: one that disqualifies people with stalking and sexual assault convictions from owning guns, and another that requires gun owners to give up their firearms if they are diagnosed with "a significant behavioural, emotional, or mental disorder."
Register for free to continue reading
Registration is a free and easy way to support our truly independent journalism
By registering, you will also enjoy limited access to Premium articles, exclusive newsletters, commenting, and virtual events with our leading journalists
Already have an account? sign in
Join our new commenting forum
Join thought-provoking conversations, follow other Independent readers and see their replies