Heartbreaking photo shows police officer distracting girl while rescue team battle to save parents trapped in a car behind
The poignant photograph has gone viral since being uploaded to Reddit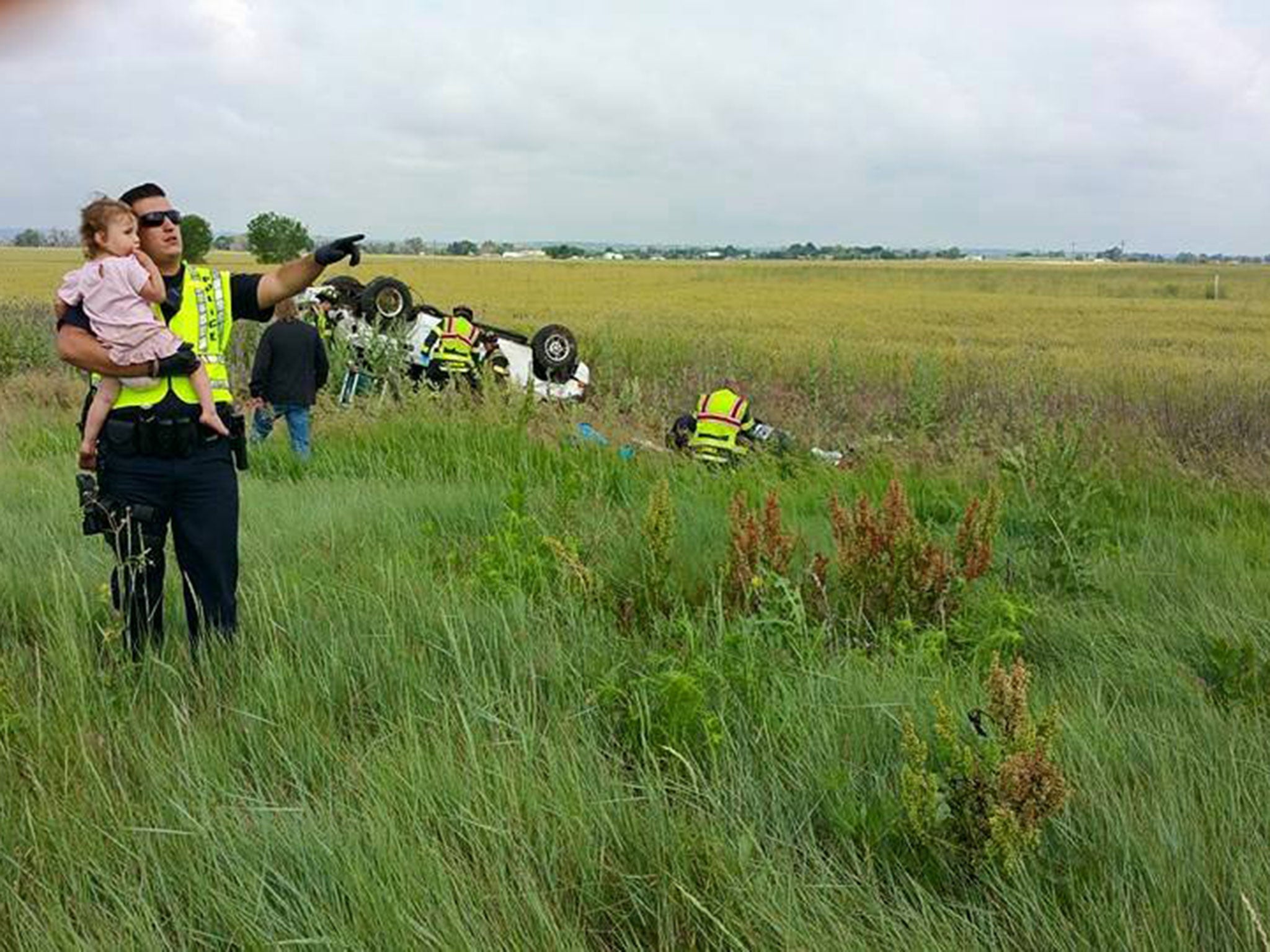 A poignant photo has captured how difficult police officers' jobs can be.
A policeman can be seen holding a young girl in his arms and distracting her whilst her family lie trapped in a fatal car crash behind them in the heartbreaking photo uploaded to Reddit.
Passer-by Jessica Matrious captured the photo of the sad moment which has since gone viral.
Police have confirmed that the little girl's father died in the crash in Colorado, whilst a woman and a child also in the car were rushed to hospital by air ambulance.
They say the collision took place on Thursday morning when the vehicle blew a tyre and spiralled out of control. Police say neither the driver nor any of the passengers were wearing seatbelts.
The young girl does not appear to have been injured in the crash and can be seen calmly holding onto the police officer whilst he comforts her and diverts her attention away from the wreckage.
Join our commenting forum
Join thought-provoking conversations, follow other Independent readers and see their replies