Heather Heyer was buried in secret grave to protect it from neo-Nazis after Charlottesville, reveals mother
'It's a symptom of hate in society that you have to protect your child's grave'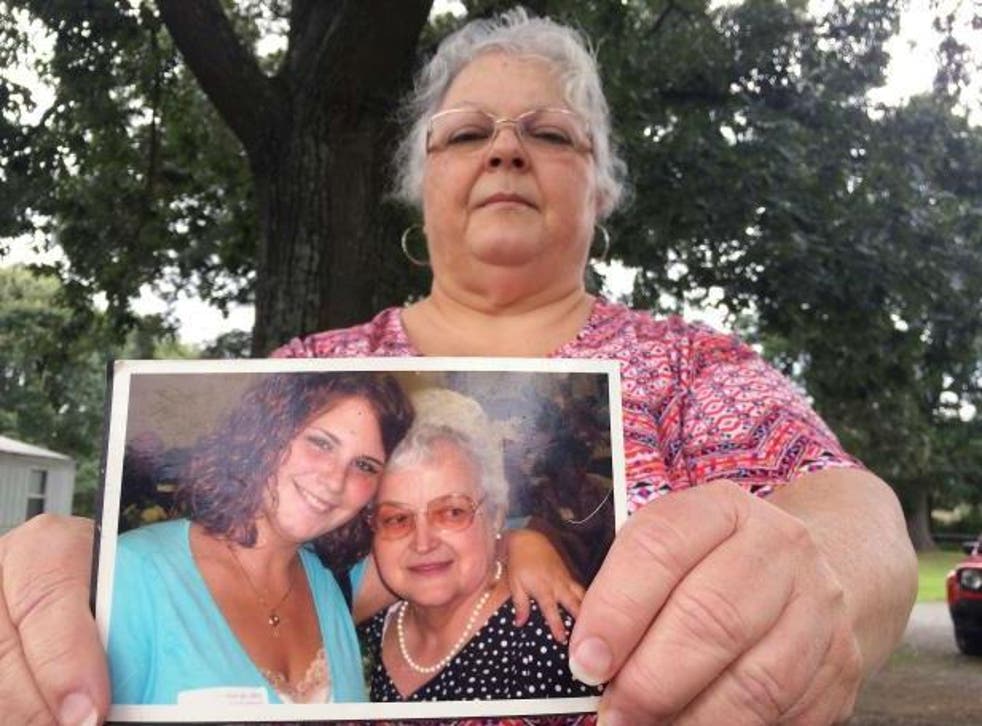 The ashes of Heather Heyer, the anti-fascist activist killed in violence at a far-right rally in Charlottesville, were interred in a secret location to protect them from neo-Nazis.
Susan Bro, the mother of the 32-year-old who was killed after a car was driven into a group of protesters this summer, said her daughter's remains were buried at an unmarked, undisclosed, "completely protected" location.
Given the threats both she and her late daughter continue to receive, she said could not disclose the location for her own safety and that of the people who work at the facility.
"It's a symptom of hate in society that you should have to protect your child's grave, for Pete's sake," Ms Bro told the Daily Beast. "So, I'm protecting my child now."
Ms Bro spoke out as charges against the man charged with killing her daughter were upgraded. At a hearing in the Virginia college town, James Fields, 20, from Ohio, was told he now faces a charge of first degree murder, which carries a potential punishment of life in prison.
Previously, Mr Fields was charged with second-degree murder, which carried with it a punishment of 20-40 years in prison. Mr Fields, who was attending a rally by far right groups protesting a proposal to remove the statue of a confederate general, is accused of driving a vehicle into group of people, injuring several and killing Ms Heyer on August 12.
Heather Heyer's mother: I "will not" speak to Trump
At the hearing, a video purporting to show Mr Fields driving his 2010 Dodge Challenger towards a crowd of protesters, was played to the court. It showed the vehicle stop, reverse, and then with with space to build up momentum, speed in the direction of the group of people.
It was the first time the video, captured by a restaurant's security cameras, had been viewed publicly. Three of around 20 victims of the violence who were attending the hearing, shouted and asked to leave the courtroom as the video was played.
Mr Fields reportedly showed no reaction to the video or to testimony from those who were present that day.
Violence on the streets of Charlottesville

Show all 9
In the aftermath of the incident, Donald Trump initially refused to condemn the white supremacists and neo-Nazis for the violence that happened. Instead, he said there was blame on "many sides". On hearing his comments, Mr Bro refused to take a telephone call from the President.
Asked if the held Mr Trump responsible in any way for her daughter's death, she told the Daily Beast: "I'm starting to come to that conclusion because he definitely pushes forward a hateful agenda.
"There are family members that will possibly not have anything to do with me for saying so. Many family members are strong Trump supporters, and continue to be so despite everything they see."
Acquaintances of Mr Fields have said he had an obsession with Nazi Germany. At the hearing on Thursday, he wore a black-and-white striped jumpsuit and remained handcuffed and shackled. He did not speak.
The Richmond Times-Dispatch said his court-appointed lawyer, Denise Lunsford, did not dispute that her client drove the car into the mass of people.
Rather, in a cross-examination of Charlottesville Detective Steven Young, the lawyer said to portray Mr Fields as both remorseful and without significant ties to any of the extremist groups who were present.
Register for free to continue reading
Registration is a free and easy way to support our truly independent journalism
By registering, you will also enjoy limited access to Premium articles, exclusive newsletters, commenting, and virtual events with our leading journalists
Already have an account? sign in
Register for free to continue reading
Registration is a free and easy way to support our truly independent journalism
By registering, you will also enjoy limited access to Premium articles, exclusive newsletters, commenting, and virtual events with our leading journalists
Already have an account? sign in
Join our new commenting forum
Join thought-provoking conversations, follow other Independent readers and see their replies