Hillary Clinton ad focuses on Donald Trump's long history of sexism: 'Is this the president we want for our daughters?'
Advert is the latest to feature the bombastic Republican candidate's own words against her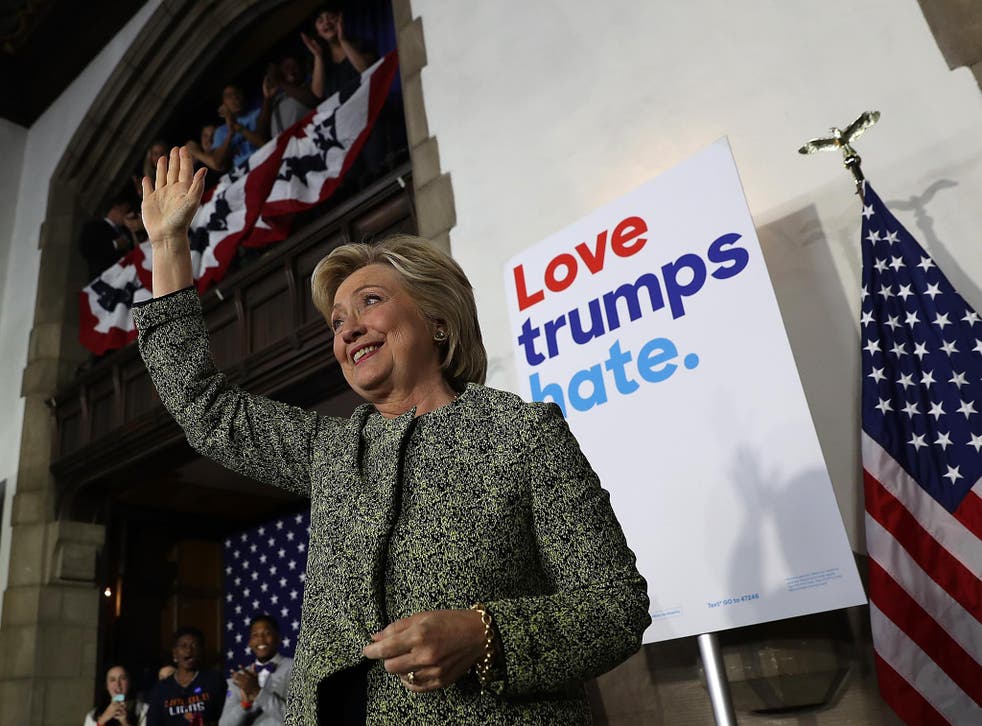 Hillary Clinton's campaign has released a new television advert that asks one simple question of voters: Would you want Donald Trump as president for your daughters.
It features a reel of Mr Trump's most provocative statements about women.
In 30 seconds of footage he uses the words "fat" and "slob" and describes one who "ate like a pig".
A campaign statement said it would be shown in the key battleground states of Ohio, New Hampshire, Iowa, Florida, Nevada, North Carolina, Pennsylvania, starting on Friday, three days ahead of the crucial first presidential debate on Monday.
Ms Clinton, who is running to become the first female president, has frequently warned voters that Mr Trump was ill-equipped to handle issues that mattered to women.
The ad features his own words to make the point again.
In comments about actress Nicollette Sheridan, he says: "A person who is flat chested is very hard to be a 10"
And, talking about Kim Kardashian, he says: "Does she have a good body, no? Does she have a fat ****? Absolutely."
It ends with the tag line: "Is this the president we want for our daughters?"
It's the latest attempt by her campaign to use Trump's words against him and is similar to ads aimed at voters in battleground states, including veterans and people with disabilities.
In recent weeks Mr Trump has narrowed Ms Clinton's lead in national polls and edged ahead in several battleground states.
This week Ms Clinton asked the question many are pondering: Why isn't she leading her rival by 50 points?
Join our new commenting forum
Join thought-provoking conversations, follow other Independent readers and see their replies