Hillary Clinton plots comeback after US Presidential election defeat
'Resilience is in the Clintons' DNA' says former White House chief of staff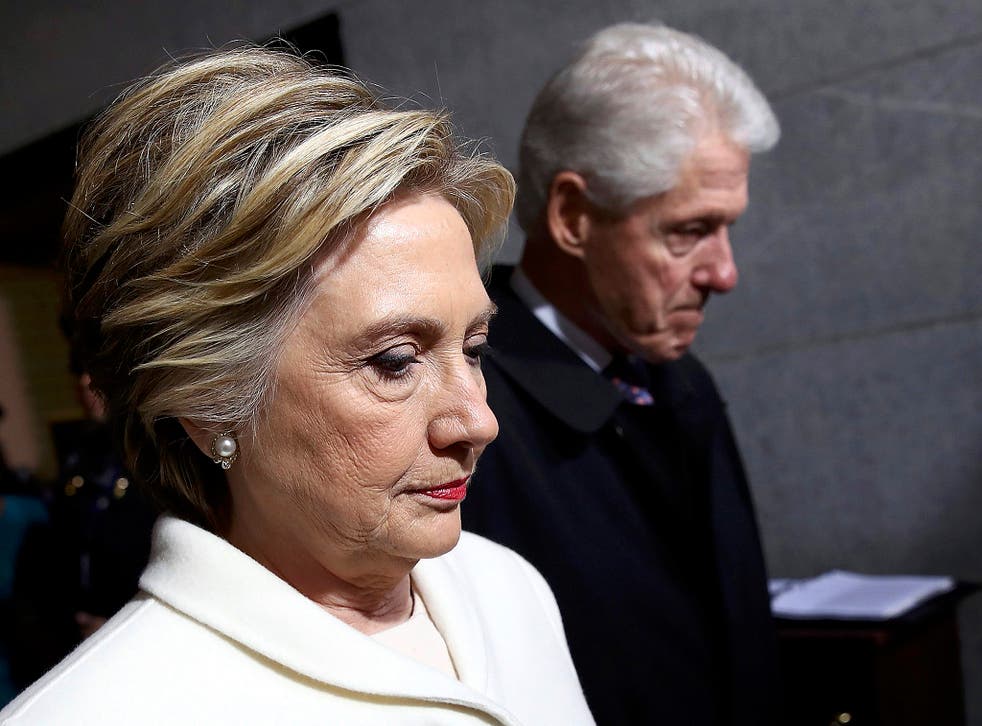 After a well earned break, Hillary Clinton is planning her next move following her defeat in the US presidential election.
While it is unlikely whether a return to frontline politics is on the cards for the 69-year-old, the former New York senator has reportedly discussed working with former President Barack Obama's Organizing For Action initiative, which aims to nurture young party leaders.
But that is just one of the options on the table for Ms Clinton, who is fashioning a new life with her husband and former president, Bill.
Mr Clinton is said to have been poring over results from the 2016 race as part of an investigation into FBI Director James Comey's late campaign intervention and Russia's involvement.
"Despite the grave disappointment, resilience is in the Clintons' DNA," Mack McLarty, Ms Clinton's first White House chief of staff, told the Politico website. "So, while I certainly don't expect to see them trying to assert their authority, I think there will be natural and welcome opportunities for them to engage."
It is unlikely Ms Clinton will start her own political group, but she has apparently talked to friends about her own party's efficiency, after damaging emails from the Democratic National Committee (DNC) were leaked during the presidential campaign.
Hillary Clinton receives standing ovation on attending Broadway show
The couple are however keeping a low profile amid the DNC chairmanship election next month, which is widely seen as a Clinton-Sanders proxy battle.
Party leaders and friends expect them to jump back into political fundraising and the campaigning circuit by the 2018 midterms.
"I would be surprised [to see Bill Clinton step away from politics] only because he has so many friends who are still involved, who he's worked with for so many years," said Skip Rutherford, the dean of the University of Arkansas' Clinton School of Public Service and the founding president of the Clinton Foundation.
However, the one-time Secretary of State has already ruled out running for mayor of New York.
Register for free to continue reading
Registration is a free and easy way to support our truly independent journalism
By registering, you will also enjoy limited access to Premium articles, exclusive newsletters, commenting, and virtual events with our leading journalists
Already have an account? sign in
Register for free to continue reading
Registration is a free and easy way to support our truly independent journalism
By registering, you will also enjoy limited access to Premium articles, exclusive newsletters, commenting, and virtual events with our leading journalists
Already have an account? sign in
Join our new commenting forum
Join thought-provoking conversations, follow other Independent readers and see their replies