Hillary Clinton: Seven ways the email controversy has damaged the Democratic front-runner
The former Secretary of State hoped to put the issue behind her. She has not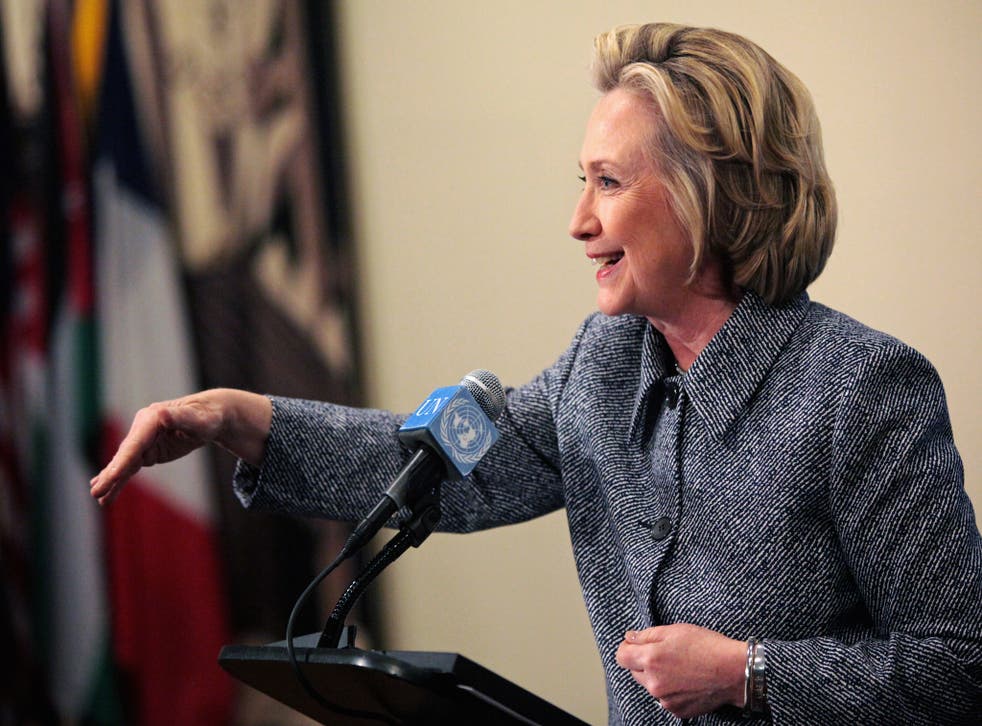 Eight days after a controversy erupted over her use of a private email address for her official business, Hillary Clinton finally sought to address the issue - saying that "looking back" she should have used two addresses but insisting she broke no rules.
As it was, the former Secretary of State's press conference on Tuesday afternoon failed to put the issue to rest. Indeed, her sometimes testy answers left many issues unaddressed and highlighted some of her more obvious vulnerabilities.
Here are seven things, Mrs Clinton will have to think about:
Unanswered questions
The press conference was Mrs Clinton's first attempt at addressing the issue after the controversy had simmered, unanswered, for eight days. She insisted she had broken no rules, but her 21-minute press conference raised as many questions as it answered – namely the content of the emails she deleted, whether there was any classified information within them (Mrs Clinton said they did not) and why she simply did not use a private email address for her personal correspondence and a State Department email address for other business.
Timing
It is widely assumed Mrs Clinton will make a run for the White and would win the Democratic nomination. She has steadfastly refused to confirm whether or not she will be contesting, but it is assumed that if she does declare, her announcement will come in the spring or early summer. The furore over her emails could still be distracting people at that stage. "With respect to any sort of future - future issues, look, I trust the American people to make their decisions about political and public matters," she said on Tuesday when asked about her future. (Of course, it could lead her to declare earlier.)
Campaign ready?
Many commentators have said that Mrs Clinton's failure to address the email controversy immediately underscore how she has been away from the world of political battle for two years. Who advised her to simply let it fester, who told her to hold a press conference in the UN and who told her to provide those seemingly legalistic but at times unfulfilling answers?
Humble pie
Mrs Clinton started her press conference well enough. She seized effectively on a letter Republican politicians had sent to the Iranian leadership, saying it was a "discredit" to those who had signed it. And she seemed to lower her eyes when she said that "looking back" it would have been better if she had used two phones. But from then she became increasingly stiff and defensive and ended up cutting short the press conference while reporters still had many questions. Many of those looking for a potential president may have preferred her to have shown a little more humour or humility.
Virulent hatred
The noise that has surrounded the issue of Mrs Clinton's emails and the salivating hysteria of her opponents is a reminder of the intensity of emotion experienced by those who do not like her or her husband. If this issue has generated so much furore, one can only imagine what she would have coming to her during a full presidential campaign.
Transparency
Mrs Clinton said she and her staff had decided which of her emails related to her work and which were private and declared that 30,490 involved work. She has ruled out the appointment of an independent investigator to look at all the 62,320 emails that were sent and received between March 2009 and February 2013, when she left President Obama's cabinet, including the other 31,830 were apparently deleted. In the aftermath of the revelations of Edward Snowdon about the snooping of the NSA, there is much more public concern about transparency. People simply may not like her claim that it was up to her as a federal employee to decide which emails were personal.
Security
Mrs Clinton insisted that the security of her email was not an issue. She said the server at her home was protected by Secret Service agents had "proved to be effective and secure". She also insisted that none of the emails she sent contained classified information. However, there is no little doubt that amid a flurry of hacking cases and the threat of cyber vulnerability being exploited by everyone from North Korea to Isis, there is intense anxiety about online security. Mrs Clinton's "trust me" approach, may not be good enough.
Register for free to continue reading
Registration is a free and easy way to support our truly independent journalism
By registering, you will also enjoy limited access to Premium articles, exclusive newsletters, commenting, and virtual events with our leading journalists
Already have an account? sign in
Register for free to continue reading
Registration is a free and easy way to support our truly independent journalism
By registering, you will also enjoy limited access to Premium articles, exclusive newsletters, commenting, and virtual events with our leading journalists
Already have an account? sign in
Join our new commenting forum
Join thought-provoking conversations, follow other Independent readers and see their replies