Hillary Clinton attacks Putin over Brexit as she claims democracy is 'under siege'
'I don't understand why the press, the political establishment and the public are so reluctant to call out what the Russians have been doing,' says former first lady
Catherine Wylie
Tuesday 09 October 2018 07:51 Comments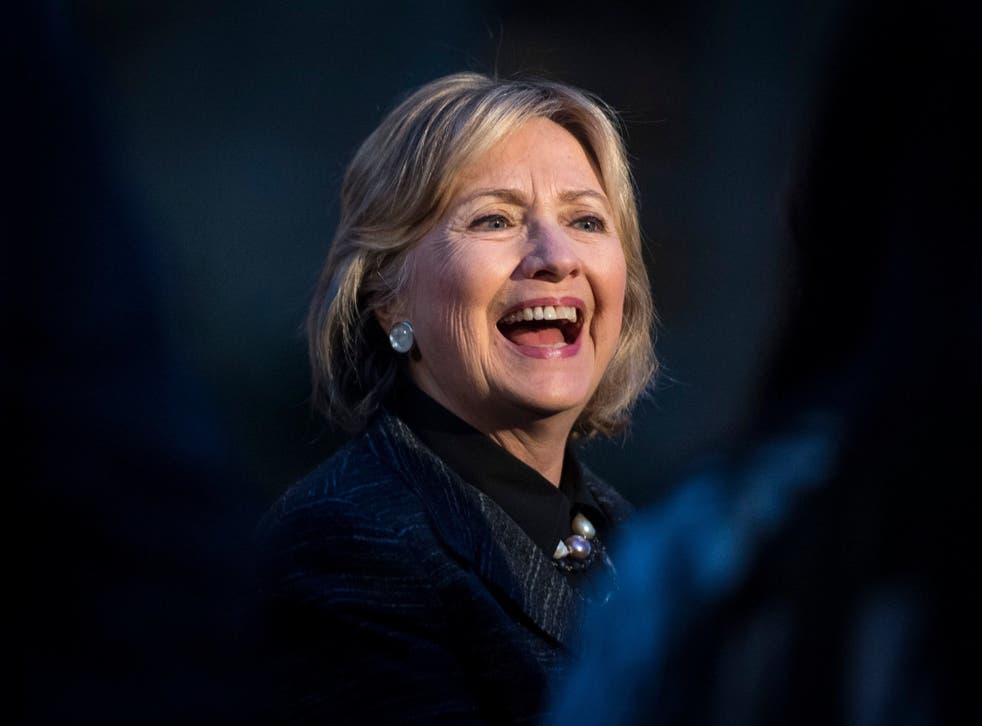 Hillary Clinton has said democracy is "under siege" and that she cannot understand why the press, public and political establishment are "so reluctant to call out what the Russians have been doing".
The former US first lady, who lost the race for the White House to Donald Trump in 2016, also said it is "troubling" to her that history has been, in her view, either obscured or lost.
Ms Clinton was marking the 70th anniversary of the Universal Declaration of Human Rights (UDHR) at the Bonavero Institute of Human Rights at the University of Oxford.
The former US secretary of state said: "As we learn more about the role that (Vladimir) Putin, oligarchs around him, the Russian government particularly, the intelligence forces have played, we see that it's not just what they did in our election in the United States. They have been actively supporting right wing political parties and politicians."
Ms Clinton added: "I don't understand why the press, the political establishment and the public are so reluctant to call out what the Russians have been doing. What they did in Brexit, what they did in the United States."
She was speaking at an event billed as An Evening Celebration Of Three Remarkable Women: Eleanor Roosevelt, Secretary Hillary Rodham Clinton & Baroness Helena Kennedy QC.
Urging people to "follow the money", she said the National Rifle Association had spent more many against her than it had against any other candidate "more than 30 million dollars, and they've been going to Russia?"
She also mentioned funding for the Leave campaign.
"You just might think it came from one of the Oligarchs at Putin's direction," she said.
Mrs Clinton said "the list is really long now", adding: "The internet has given them a great advantage because they are able to sow discontent, divisiveness and false information incredibly easily."
UK news in pictures

Show all 50
She added: "It's only going to get worse, and this is something that I think everybody needs to pay attention to. The technology has advanced so much that it's not only the false stories that the phony news services are now directing at your Facebook feed, it will be taking the words you say out of many different contexts and putting it together to say something you never said."
Ms Clinton went on to claim that democracy was "under siege" and "international cooperation is being diminished and dismissed."
She said: "We have to ask ourselves, how do we maintain the democratic experiment in self government and how do we find the cooperation around the world and stand against this tide that seems to be sweeping Europe and the United States that is really undermining the extraordinary work that was done."
Press Association
Register for free to continue reading
Registration is a free and easy way to support our truly independent journalism
By registering, you will also enjoy limited access to Premium articles, exclusive newsletters, commenting, and virtual events with our leading journalists
Already have an account? sign in
Join our new commenting forum
Join thought-provoking conversations, follow other Independent readers and see their replies