Homophobia alive and well in the US as pizzeria raises $800,000
The owners of Memories Pizzeria said that they would refuse to cater for a gay wedding, provoking a huge backlash
Jamie Campbell
Monday 06 April 2015 15:28 Comments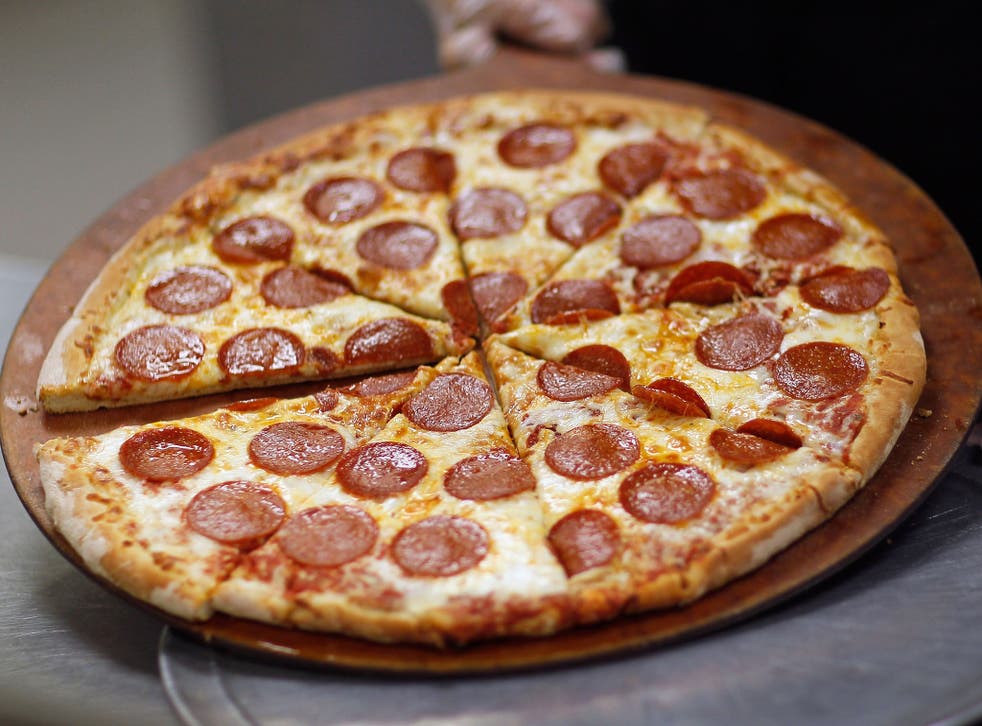 An online fundraiser for a pizzeria in the state of Indiana has betrayed the sad fact that homophobia remains alive and well in United States.
Memories Pizzeria has attracted worldwide attention after its owners said that they would never cater for a gay wedding and a page on the website GoFundMe has subsequently raised more than $840,000 (£563,000) in donations for the restaurant.
Co-owner Crystal O'Connor spoke out on Tuesday following Indiana's Religious Freedom Restoration Act, telling a local TV reporter that they would refuse requests to provide pizza for a hypothetical same-sex wedding reception.
Since the interview her views have received widespread conservative support and on Saturday, in an interview with Fox News Business, Ms O'Connor said that she thanks God for the money raised:
"God has blessed us for standing up for what we believe, and not denying him."
In pictures: UK's first gay weddings

Show all 16
The online fundraiser was launched by The Blaze, a conservative news network founded by political commentator Glenn Beck.
The original aim had been to raise £25,000 (£16,750) for the O'Connors and Lawrence Jones, a TheBlaze reporter who set up the page said: "Our goal was simply to help them take one thing off this family's plate as strangers sought to destroy them."
O'Connor's father and co-owner Kevin O'Connor said that the family should not have to face criticism for their decision: "The lifestyle is something they choose. I choose to be heterosexual. They choose to be homosexual, Why should I be beat over the head for something they choose."
Facebook comments underneath the "Next Steps for Memories Pizza Donations" included:
"God has moved in the face of evil in our nation over the last couple of days. Proof that we can overcome evil and bring our nations back to God."
"Christians are being targeted and the gay mafia is pouncing."
"It makes my day to see the heterophobes/religiophobes take it on their chins. These bigots tried to bring down an innocent family."
Governor Mike Pence originally passed the Religious Freedom Restoration Act last week. It prohibited state laws that "substantially burden "a person's ability to follow his or her religious belief.
This led to a huge backlash as it led to accusations that the bill would permit discrimination of factors that included race, disability, sexual orientation and gender identity.
In pictures: Westboro Baptist Church protests and counter protests

Show all 12
The actions of Memories pizzeria acted as verification that the legislation could be utilised for discriminatory purposes and an amendment has since been passed, on Thursday, which approved changes to the law.
The alterations prohibited service providers from using the law as a legal defence for refusing to provide services goods, facilities or accommodation.
Homophobia, particularly the issue of same-sex marriage, has been the subject of much debate and controversy in the United States in recent years.
Yesterday leaders of the Mormon Church, of which around 6 million Americans are members, said that they were against "counterfeit and alternative lifestyles that try to replace the family organisation that God himself established."
Also yesterday, seven police officers in San Francisco were suspended for sending racist and homophobic messages over the course of two years.
Gay marriage is currently permitted in 37 out of 50 states but twenty-nine states currently don't include protection for gays and lesbians in their non-discrimination laws, according to the American Civil Liberties Union.
Speaking of gay marriage in Indiana, currently outlawed, Kathy Sarris, co –founder of the gay-rights group Indiana Equality Action said: "We're not going to let any of these people take the hot seat [referring to anti-gay rights legislators]. This action is ultimately going to happen."
Register for free to continue reading
Registration is a free and easy way to support our truly independent journalism
By registering, you will also enjoy limited access to Premium articles, exclusive newsletters, commenting, and virtual events with our leading journalists
Already have an account? sign in
Register for free to continue reading
Registration is a free and easy way to support our truly independent journalism
By registering, you will also enjoy limited access to Premium articles, exclusive newsletters, commenting, and virtual events with our leading journalists
Already have an account? sign in
Join our new commenting forum
Join thought-provoking conversations, follow other Independent readers and see their replies