Horse sues former owner for $100,000 after being left severely underweight and suffering from lice
Justice was 300lb underweight, riddled with lice and suffering from a bacterial skin infection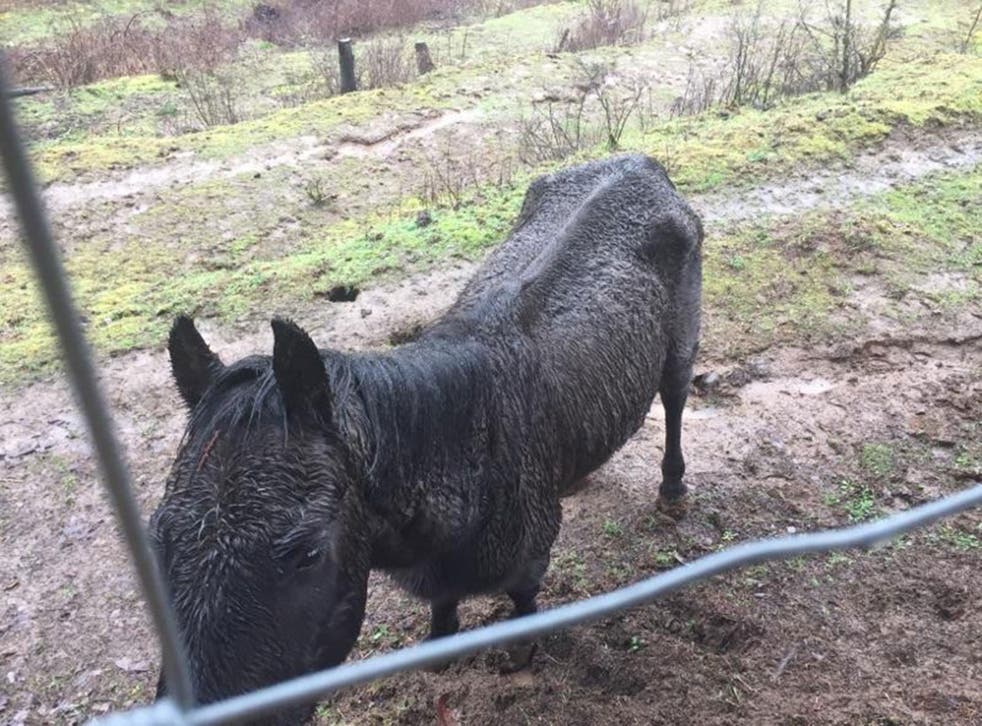 A horse is suing its former owner for neglect after it suffered "extreme pain, distress and permanent injury".
The equine, named Justice, is taking Gwendolyn Vercher to court to recover $100,000 (£74,000) in damages to pay towards future care costs.
The stallion is represented by the Animal Legal Defence Fund in Portland, Oregon.
Justice, who was called Shadow at the time Vercher was caring for him, was found to be 300lb underweight, riddled with lice and suffering from a bacterial skin infection.
His penis had also prolapsed due to severe frostbite, according to the lawsuit filed at Washington County Circuit Court.
He will require surgery, and care for the rest of his life.
Where not to visit if you love animals

Show all 9
"He was extremely emaciated -- about 300lb below bodyweight for a horse -- and most significantly, he suffered from penile frostbite as a result of his exposure to the cold, and that was left untreated for months," Matthew Liebman, Justice's lawyer from the Animal Legal Defence Fund, told ABC News.
Vercher told the outlet she disclosed Shadow's injuries when she put him up for adoption and paid for his care as part of a guilty plea when his new caretakers took her to court.
Any money won by Justice would go towards paying for his treatment, the lawsuit said.
Register for free to continue reading
Registration is a free and easy way to support our truly independent journalism
By registering, you will also enjoy limited access to Premium articles, exclusive newsletters, commenting, and virtual events with our leading journalists
Already have an account? sign in
Register for free to continue reading
Registration is a free and easy way to support our truly independent journalism
By registering, you will also enjoy limited access to Premium articles, exclusive newsletters, commenting, and virtual events with our leading journalists
Already have an account? sign in
Join our new commenting forum
Join thought-provoking conversations, follow other Independent readers and see their replies