Hundreds of hospitals to form pharmaceutical company to fight high drug prices
Hospitals have been facing chronic shortages of essential drugs and basics like saline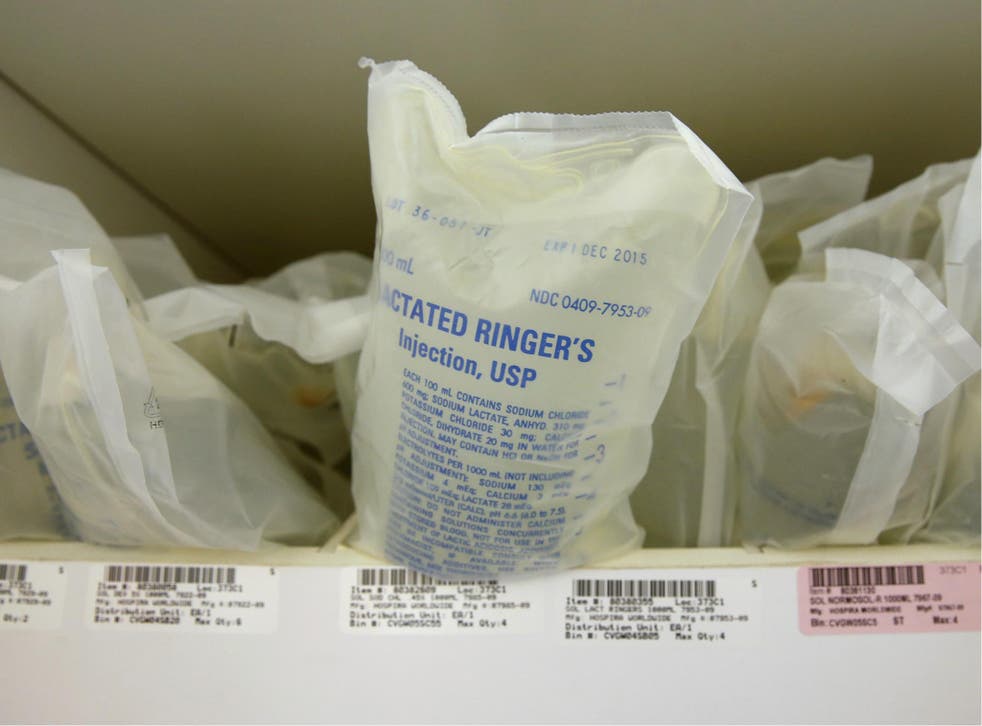 Three hundred hospitals have joined together to form their own pharmaceutical company in order to combat high drug prices and other industry issues.
The purpose is to put pressure on certain drug companies who have bought up "monopolies of old, off-patent drugs and then sharply raising prices, stoking public outrage and prompting a series of Congressional hearings and federal investigations," the New York Times reported.
There has been a chronic shortage at hospitals of hundreds of essential drugs - sodium bicarbonate and morphine, to name a few - because only a few manufacturers make them and have the ability to drastically drive up prices.
Hospitals are then criticised for having to pass on the costs to patients and insurance companies.
One recent example was when Martin Shkreli, a former hedge fund manager, raised the price of a drug that has been used for decades, Daraprim, to $750 a tablet in 2015.
The previous price hovered around $14.
"We're seeing an acceleration of both shortages and escalation of prices...There's not been any effective push back on either of these," Dr Richard Gilfillan, the chief executive of Trinity Health, told the newspaper.
Trinity Health is a large Catholic hospital system that operates in nearly 24 states and part of the new yet-to-be-named initiative led by Intermountain Health, a nonprofit system in Salt Lake City, Utah.
World news in pictures

Show all 50
"This is a shot across the bow of the bad guys," Intermountain Health CEO Dr Marc Harrison said about the programme, adding "We are not going to lay down. We are going to go ahead and try and fix it."
The new drug company will be nonprofit and provide hospitals with generic drugs either through a third-party or in-house manufacturer, with a focus on a specific set of generic drugs which have seen price increases in order to not take on the entire pharmaceutical industry.
The US Veterans Administration - the federal agency in charge of caring for military veterans through a hospital network - had also expressed interest in joining.
The agency generally gets better pricing than private systems but after a recent shortage of a staple, saline fluids, executive Dr Carolyn Clancy said that the pricing advantage was not enough because the VA still does not "control supply."
Dr Kevin Schulman, a professor at Duke University School of Medicine, said that if the partnering hospital systems can buy enough of the generic drugs from the new company then "you will have a huge threat to people that are trying to manipulate the generic drug market. They will want to think twice."
The Association for Accessible Medicines, which represents the generic manufacturers being opposed by the new company, said in a statement: "The whole generic industry is premised on competition, and that competition brings dramatic savings for patients."
Register for free to continue reading
Registration is a free and easy way to support our truly independent journalism
By registering, you will also enjoy limited access to Premium articles, exclusive newsletters, commenting, and virtual events with our leading journalists
Already have an account? sign in
Register for free to continue reading
Registration is a free and easy way to support our truly independent journalism
By registering, you will also enjoy limited access to Premium articles, exclusive newsletters, commenting, and virtual events with our leading journalists
Already have an account? sign in
Join our new commenting forum
Join thought-provoking conversations, follow other Independent readers and see their replies