How the CIA 'un-tortured' 9/11 bomber Khalid Sheikh Mohammed in strange tale of the al-Qa'ida vacuum cleaner
Revealed: The extraordinary extent of efforts to rehabilitate mastermind behind terror attacks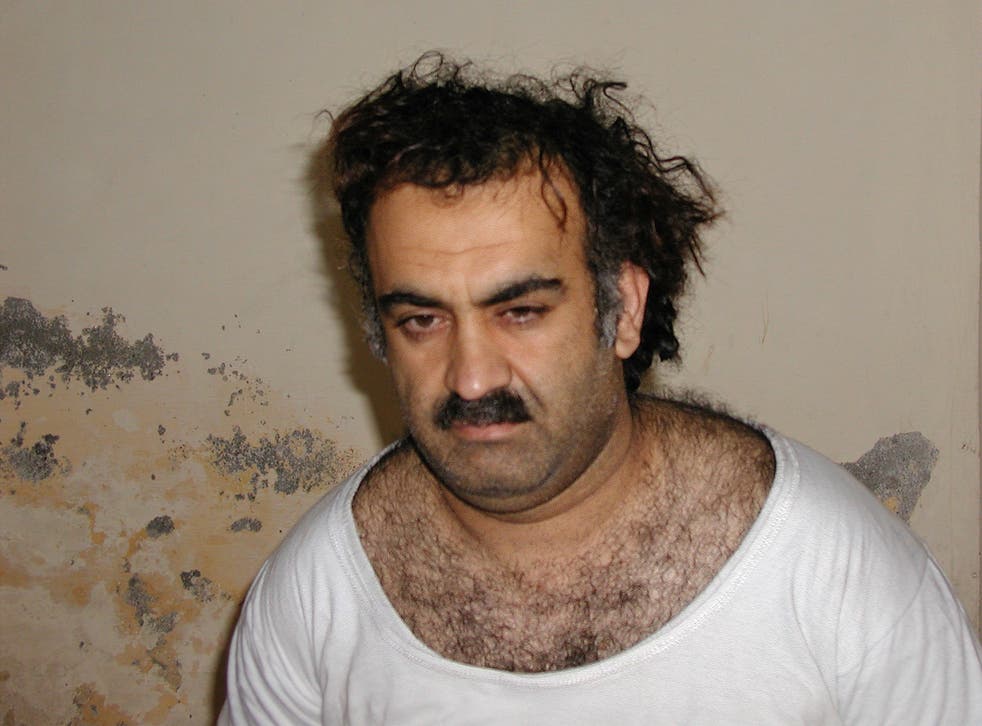 Khalid Sheikh Mohammed, the self-confessed mastermind of the 9/11 attacks, was brutally interrogated countless times by the CIA following his capture in 2003. But while the methods the CIA used to break down their prisoner were well-worn, the way in which they pieced him back together was not. They did so by allowing one of the world's most feared terrorists to design his own vacuum cleaner.
Mohammed's interest in the topic, according to an extraordinary tale pieced together by the Associated Press, seems to have begun in the basement of a CIA secret prison in Romania, where he had been transferred after being tortured (including being waterboarded no less than 183 times) at a similar site in Poland, following his capture in Pakistan.
In his new jail, Mohammed – who in more innocent days took a degree in mechanical engineering at a US university – asked his captors a strange favour: would they let him design a vacuum cleaner? And the word from CIA headquarters in Langley, Virginia, was, yes.
Having extracted a confession and everything else it could by duress, the agency's priority now was to keep their star prisoner sane. Perhaps in calmer circumstances he might have further, less time-sensitive information to divulge. And who could say, he might even one day testify at a trial, at which he would need to appear a credible and uncoerced witness.
In other words, his handlers had to repair the psychological damage inflicted by the waterboarding and other "enhanced interrogation techniques" to which he was subjected immediately after being captured. Apparently they succeeded, for military records at Guantanamo suggest Mohammed is in good health.
To get Mohammed back to something near normal, the CIA used a variety of carrots once it had moved him to the new facility near Bucharest, code-named "Britelite". One was the permission to design a vacuum cleaner, with the aid of blueprints from the internet. Another was Snickers chocolate bars, doled out as rewards for tit-bits of information about his former employers, al-Qa'ida.
The architect of the World Trade Center attacks apparently also enjoyed the Harry Potter books. Gradually, his self-esteem grew. Britelite had a debriefing room where Mohammed held what he liked to call "office hours," lecturing his captors about his childhood, his family and his path to jihad and al-Qa'ida. Tea and biscuits were served at these occasions.
But details of a Khalid Sheikh Mohammed domestic appliance are shrouded in mystery.
After the Romanian prison was closed in 2006, Mohammed was transferred to Guantanamo Bay, and Jason Wright, his current military lawyer told AP he was not allowed to discuss the matter: "It sounds ridiculous, but confirming or denying the very existence of a vacuum cleaner design…. would apparently expose US citizens to exceptionally grave danger."
The CIA was no more forthcoming. In a letter to the AP, it said that such records, "should they exist," would be among the agency's operational files, a top-secret category exempt from ever being released to the public.
Register for free to continue reading
Registration is a free and easy way to support our truly independent journalism
By registering, you will also enjoy limited access to Premium articles, exclusive newsletters, commenting, and virtual events with our leading journalists
Already have an account? sign in
Register for free to continue reading
Registration is a free and easy way to support our truly independent journalism
By registering, you will also enjoy limited access to Premium articles, exclusive newsletters, commenting, and virtual events with our leading journalists
Already have an account? sign in
Join our new commenting forum
Join thought-provoking conversations, follow other Independent readers and see their replies