Humans of New York posted an image of an undocumented teen at graduation and the responses are extremely positive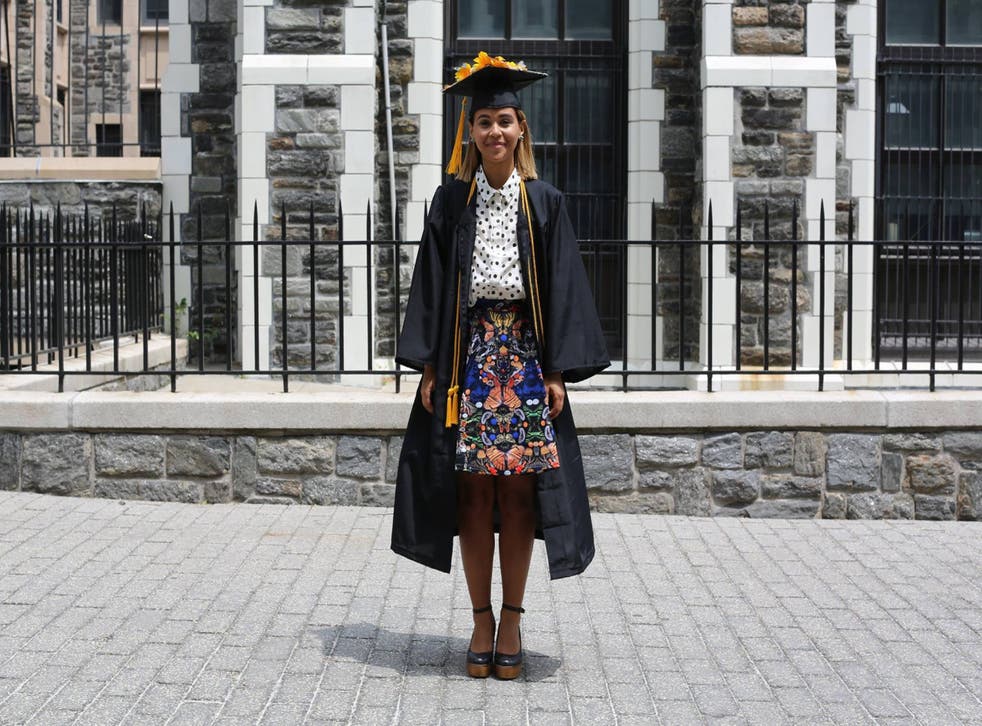 Humans of New York posted a photo on Wednesday of a teen who recently graduated college. The girl claims to be an undocumented immigrant.
The website with more than 13 million Facebook followers, quoted the teen as saying "I'm an illegal immigrant."
The post has proved to be somewhat controversial but most users were overwhelmingly supporting by defending the young graduate.
"With a killer outfit. You go girl," Jaye Tatone wrote on Facebook.
"Most of the people commenting on this are either children or immature adults.... not even close to her graduation status. Do not treat her achievement like your soap boxes. ANYONE should be allowed an education," one Instagram commenter said.
"So was everyone else who first landed on this continent," Kristofer Zajkowski wrote.
"You just succeeded in part of the American Dream. Bravo to you," Josue Valadez said.
"To anyone who tells her to go 'back to her country,' think about it. Unless you are NATIVE American, you are also an immigrant. Go back to your country! Or everyone can accept the fact that we all live on this earth together, and make peace," Abigail Savage wrote.
"And you're doing more with your life than most Americans who complain about illegal immigrants," Dean Baron said.
Register for free to continue reading
Registration is a free and easy way to support our truly independent journalism
By registering, you will also enjoy limited access to Premium articles, exclusive newsletters, commenting, and virtual events with our leading journalists
Already have an account? sign in
Register for free to continue reading
Registration is a free and easy way to support our truly independent journalism
By registering, you will also enjoy limited access to Premium articles, exclusive newsletters, commenting, and virtual events with our leading journalists
Already have an account? sign in
Join our new commenting forum
Join thought-provoking conversations, follow other Independent readers and see their replies