Humans of New York: Touching story of elderly widower living alone goes viral
The man had been married 62 years when his wife died last January - he reads Shakespeare sonnets and 'misses her most at night'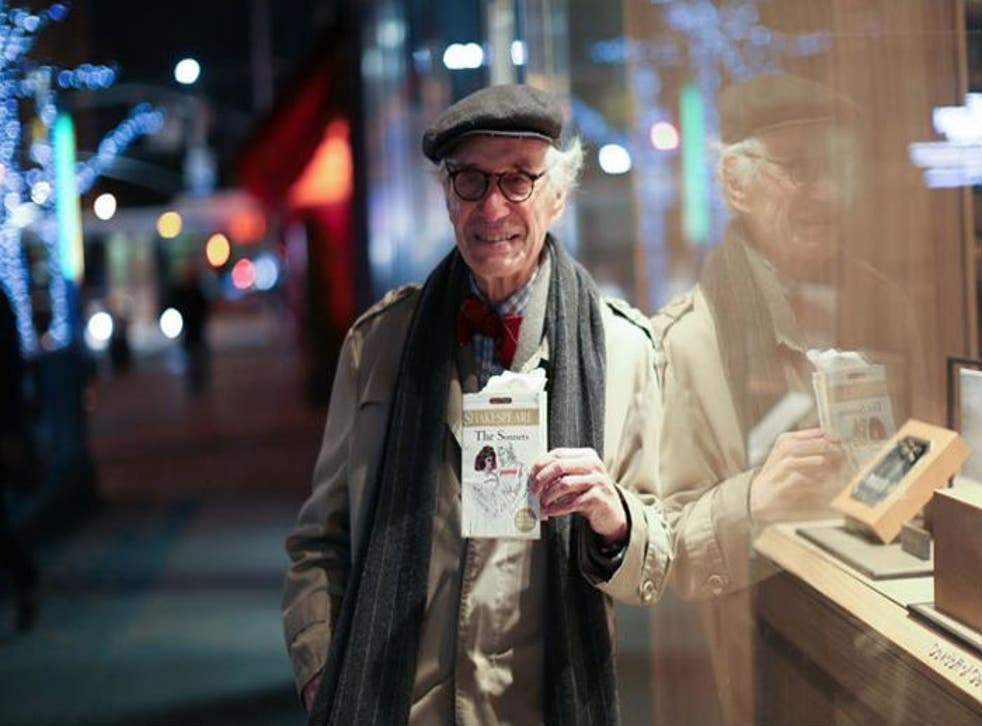 A touching story of an elderly widower coping with life alone after his wife of 62 years died last January went viral on Facebook.
The Facebook post from "Humans of New York" racked up more than 1.3 million likes and over a quarter of a million shares.
In the post, the man talks about how much of the couple's lives were "linked".
"We were very physical and affectionate. But we also shared every ritual of our life. I miss her every time I leave a movie and can't ask for her opinion. Or every time I go to a restaurant and can't give her a taste of my chicken. I miss her most at night. We got in bed together at the same time every night."
The story prompted thousands of people to share their own stories of inspiring marriages and dealing with loss.
One woman replied that her own grandparents had been married for 62 years.
"They hold hands, treat each other with respect, and keep our family together. My grandpa walked me down the aisle this year and made me promise to be married 60 years!"
"Humans of New York" is a humanitarian and arts website that, through pictures and interviews, has become a strong political force and has helped to shine a spotlight on causes such as LGBT rights and the dire situation of Syrian refugees.
A picture of a young gay teenager crying prompted encouraging responses from Hillary Clinton and chat show host Ellen DeGeneres.
After reading about the story of a 10-year-old boy in Iran who was asked to carry a bag of fresh apricots home, only for his father to discover his son had given them all away before he got there, President Obama wrote:
"What an inspirational story. One of the most fulfilling things that can happen to you as a parent is to see the values you've worked to instill in your kids start to manifest themselves in their actions — and this one really resonated with me," he wrote, one day after he secured enough Democratic support to safeguard a pending nuclear deal with Iran.
Register for free to continue reading
Registration is a free and easy way to support our truly independent journalism
By registering, you will also enjoy limited access to Premium articles, exclusive newsletters, commenting, and virtual events with our leading journalists
Already have an account? sign in
Register for free to continue reading
Registration is a free and easy way to support our truly independent journalism
By registering, you will also enjoy limited access to Premium articles, exclusive newsletters, commenting, and virtual events with our leading journalists
Already have an account? sign in
Join our new commenting forum
Join thought-provoking conversations, follow other Independent readers and see their replies