Hundreds of escaped piglets on the run in Ohio after livestock lorry containing 2,200 animals overturns on motorway
Workers from various police forces, firefighters and local farmers have joined the effort to recapture the escaped pigs
Doug Bolton
Tuesday 09 June 2015 11:04 Comments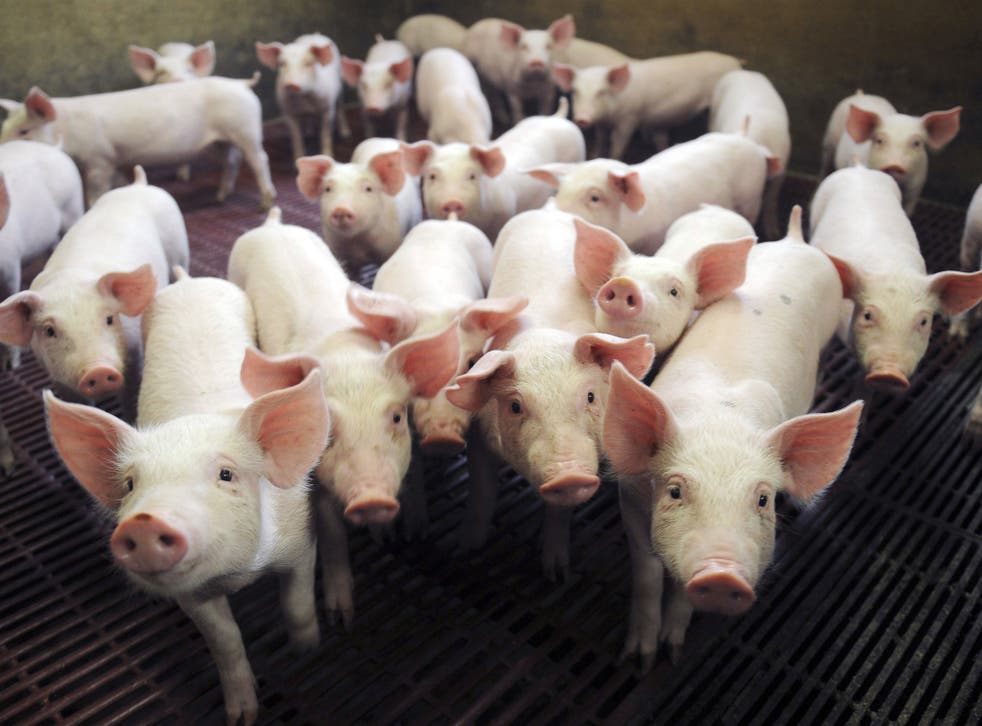 A lorry carrying around 2,000 piglets has overturned in Ohio, USA, killing hundreds of animals but letting many more run free.
The accident happened on Monday evening near the city of Xenia. Officials at the scene said that the driver of the lorry was going too fast round a corner and caused the vehicle to turn over on its side.
He was unharmed, but a passenger was injured. Around 400 of the pigs were killed, but most of the others ran free, many escaping into nearby woods and sparking an extensive search to recover all of them.
However, trying to catch hundreds of scared piglets is proving a difficult task.
Speaking to local news channel WCPO Cincinatti, Xenia Fire Chief Dean Fox said: "We'll try as hard as we can to retrieve all of them, but we probably won't retrieve them all."
Various police forces, firefighters, park wardens and even local farmers have joined in the effort to round up all the pigs, who are scattered across the rural area.
If the pigs manage to evade their captors, they might be in for a longer life - the pigs in the truck were on their way to the bordering state of Indiana, where they were going to be raised and eventually slaughtered.
They may not manage to last that long, however. It was reported that many of the pigs are injured from the crash and may need to be put down, and it's proved difficult to find ample food and water for the surviving pigs.
Videos from the scene, however, show people with armfuls of captured pigs, handing them along a line to get them into a pen. If these pigs want to survive, they're going to have to do a better job of escaping.
Register for free to continue reading
Registration is a free and easy way to support our truly independent journalism
By registering, you will also enjoy limited access to Premium articles, exclusive newsletters, commenting, and virtual events with our leading journalists
Already have an account? sign in
Join our new commenting forum
Join thought-provoking conversations, follow other Independent readers and see their replies