Hungry students send messages to Michelle Obama over sloppy school dinners
The meals changed under the US government's 'Let's Move' health initiative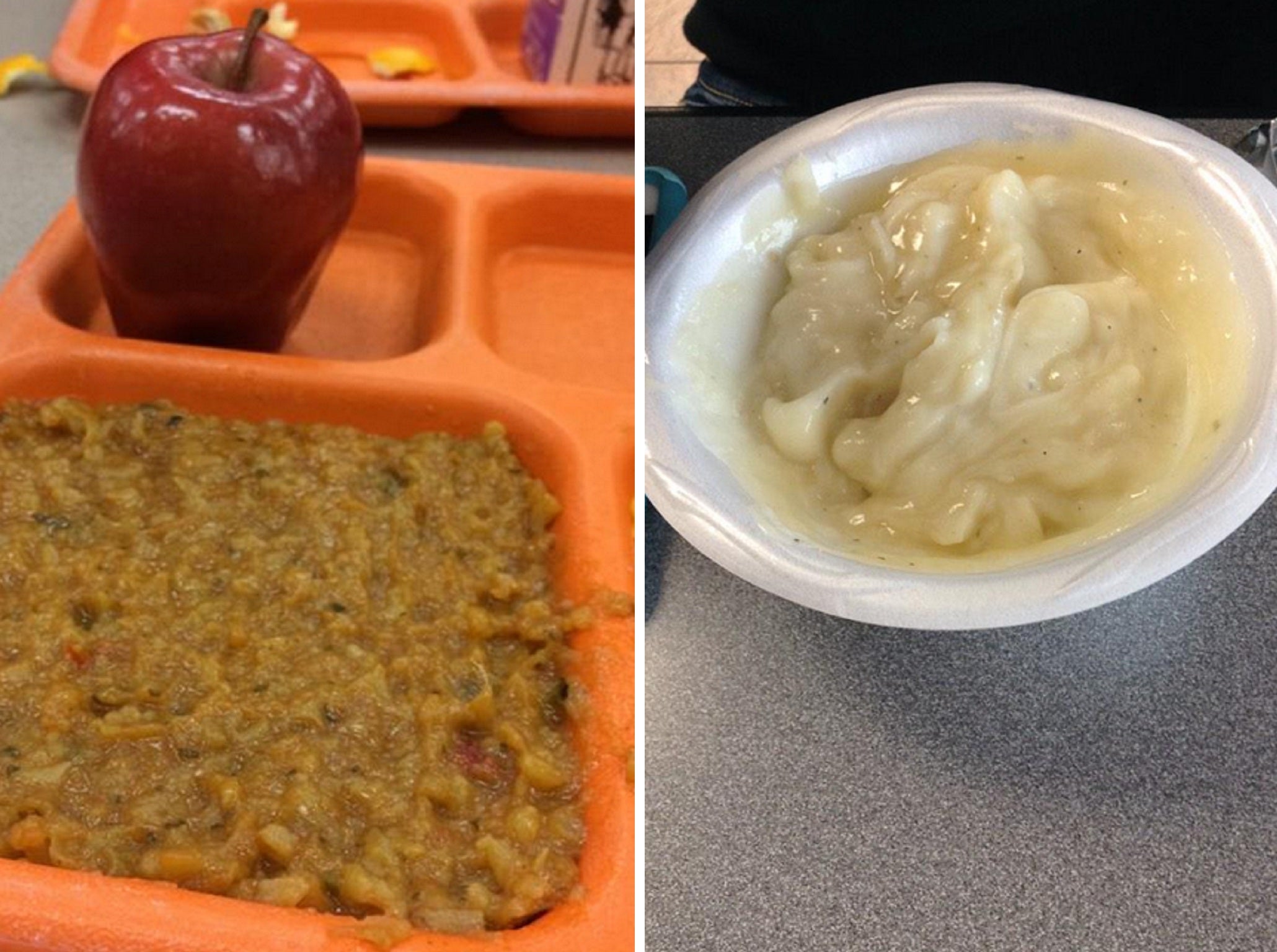 Hungry schoolchildren in the US are blaming the First Lady for their stomach-churning canteen lunches by hashtagging them under #thanksMichelleObama.
Students have posted their photos of mystery slop and scant portions after Mrs Obama spearheaded the United State Department of Agriculture's "Let's Move!" initiative to crackdown on obesity by reducing fat, simple sugars and salt in school food.
However, children and teenagers have complained that their food is unpalatable with some of what is served up being unappetising due to its indistinguishable form.
Hunter Whitney, from Richland Center High School in Wisconsin, posted a photo to Twitter - which was retweeted more than 500 times - showing a serving of "Spanish rice" which looks suspiciously gruel-like.
The 17-year-old added that the school does not provide salt for the students to season their food and they are only provided with skimmed milk to drink.
Amid criticism from some saying that he should be "grateful" to have food, he replied that standards in "taste, texture and portion size" have been dropping for some time and most students have to pay for the meals they receive.
Maya Wuertz from Austin High School in Minnesota also tweeted a photo of her lunch which consisted of a dry burger in a bun and a mystery yellow portion of pulp.
And these two were not the only ones to complain as the social network was flooded with pictures of questionable food from disappointed students during their lunch breaks.
Some meals only consisted of a few pieces of breaded chicken or a hot dog sausage, a carton of milk and an apple.
In July, the First Lady said she would "fight until the bitter end to make sure that every kid in this country continues to have the best nutrition that they can have."
While a few Twitter users replied complaining that the children were acting "entitled", many responded by saying that the low quality of food is unacceptable for young adults who need the right nutrients for a day at school.
A glimpse into the lives of the Obamas... via the White House Flickr account
Show all 10
Others counter-argued by saying that Mrs Obama was not to blame for the poor school lunches as it is up to local school districts to outsource the production and delivery of good quality and healthy food.
Join our commenting forum
Join thought-provoking conversations, follow other Independent readers and see their replies