Hunter knocked unconscious by dead goose falling from sky
'These birds weigh anywhere from 10 to probably 14 pounds... so, if they hit you on the head, it's going to definitely cause severe damage'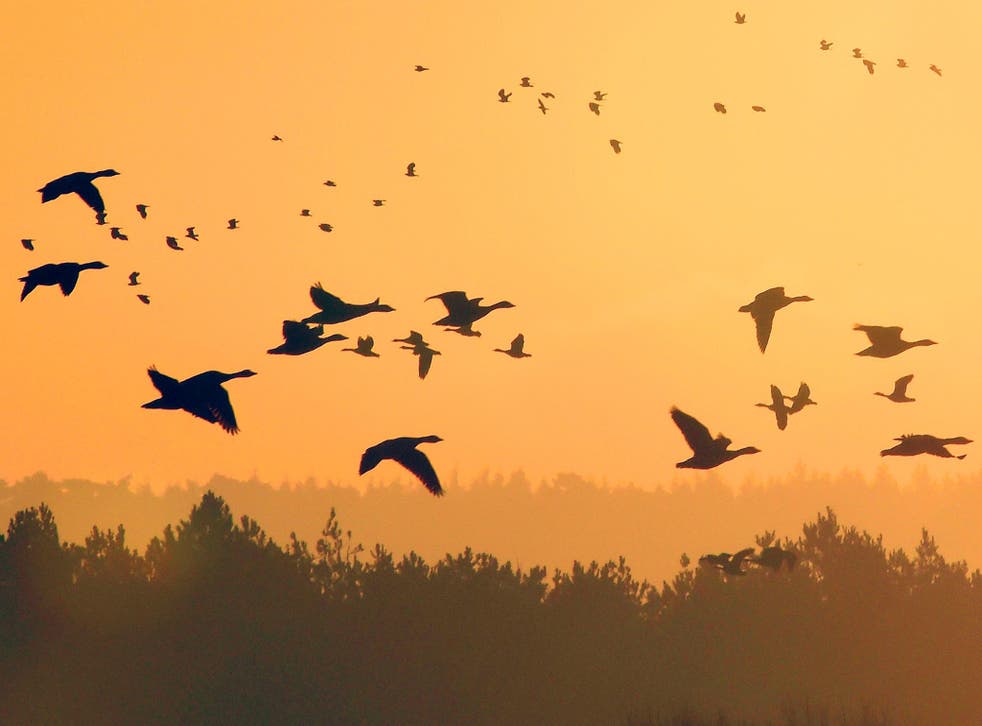 A hunter was knocked unconscious after a goose that was shot and killed fell from the sky in Maryland.
Robert Meilhammer was severely injured after the bird plummeted towards the ground after being shot by a group of hunters.
The 51-year-old was taken to hospital in Baltimore after suffering injuries to his head and face.
"These birds weigh anywhere from 10 to probably 14 pounds. They can have a wingspan of up to six feet," Candy Thomson, from Maryland Natural Resources Police, told local media.
"So, if they're 35 yards up in the air, and they're falling 60 feet and they hit you on the head, it's going to definitely cause severe damage."
It was unclear whether Mr Meilhammer was hunting the geese at the time of the accident.
Maryland Natural Resources Police said it occurred near the Miles River where a group of people had leased private land to hunt a flock of geese.
World news in pictures

Show all 50
"It doesn't happen often, but you're a hunter, you're concentrating on what you're shooting at, and you don't see something until it's too late," Ms Thomson said.
Mr Meilhammer is believed to be in a stable condition.
Join our new commenting forum
Join thought-provoking conversations, follow other Independent readers and see their replies