Hunter gets impaled by elk he just killed
Hospital officials say the 69-year-old hunter is in a fair condition 
Loulla-Mae Eleftheriou-Smith
Tuesday 08 November 2016 17:01 Comments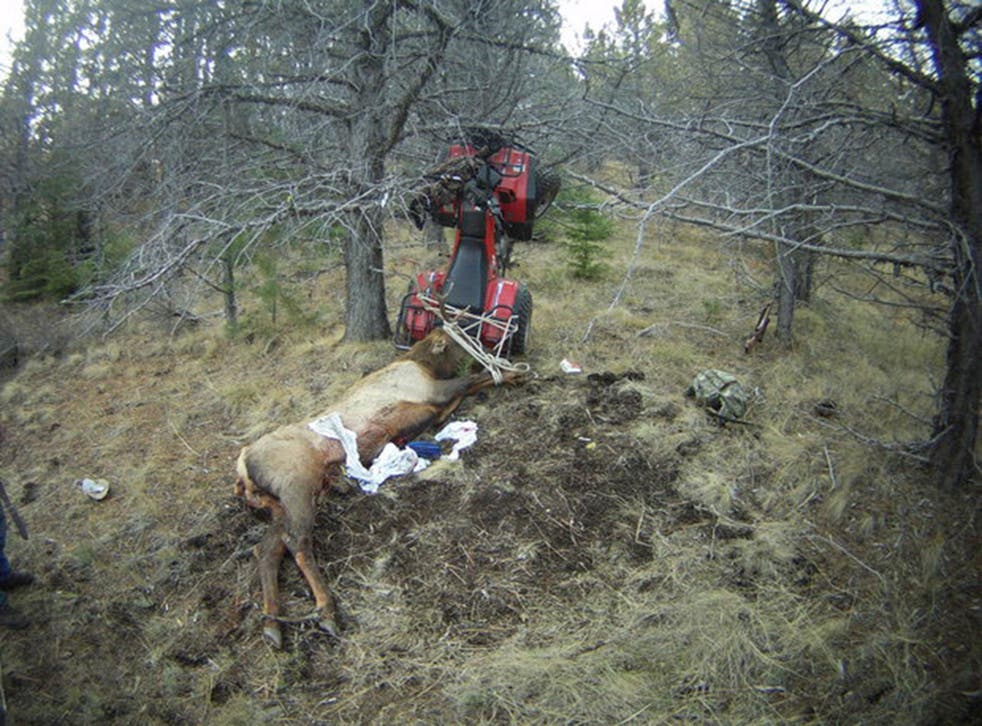 A hunter who shot and killed an elk while on a trip near Oregon's Maury Mountains has been impaled by the animal's antlers as he attempted to drag it back to his camp.
Gary Heeter, 69, from Bend, Oregon, was hunting with a group on Saturday morning when he killed the elk.
Mr Heeter attached the elk to his four-wheeler and began driving back to the camp. But when he encountered a steep hillside his vehicle flipped upwards and the hunter was sent backwards onto the animal, becoming impaled in the back, The Oregonian reported.
The group Mr Heeter had been hunting with performed first aid on him to control the bleeding, while first responders from the Crook County Fire and Medical department also attended the man.
"When the deputy arrived at the crash scene […] he found Heeter was conscious and communicative, but appeared to be going into shock," a spokesperson from the Crook County Sheriff's office said.
A Life Flight helicopter was sent to area but was unable to find somewhere to land safely straightaway due to the rocky clearings and wooded areas, Sergeant Ryan Seaney of the office said, according to KVAL.com.
Mr Heeter was eventually flown to St Charles hospital in Bend where he is said to be in a fair condition.
Register for free to continue reading
Registration is a free and easy way to support our truly independent journalism
By registering, you will also enjoy limited access to Premium articles, exclusive newsletters, commenting, and virtual events with our leading journalists
Already have an account? sign in
Join our new commenting forum
Join thought-provoking conversations, follow other Independent readers and see their replies